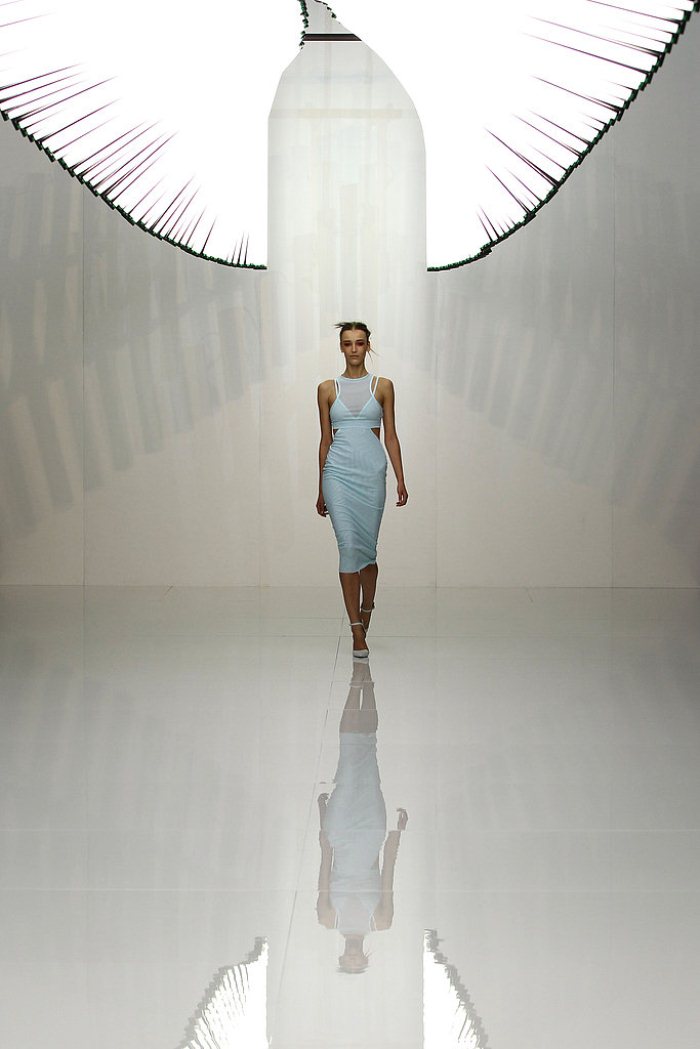 The '90s were an obvious influence on Bec & Bridge's Spring/Summer '13-'14 collection, with a number of catwalk pieces looking like they may have stepped right out of Kate Moss' wardrobe – circa her Calvin Klein days (and we mean that in a good way).
Bias-cut satin slip dresses and camisoles hugged the body, as did a number of seductive, sheer-spliced cocktail dresses that would look equally at home in the boudoir as they would holding up a darkened piano bar. In stark contrast, there were oversized sports-inspired pieces which brought plus-sized appeal via roomy cuts and PE class silhouettes.
Boxy biker vests, drawstring-waist leather shifts and loose satin boxer shorts begged for athletic movement. Tight versus oversized, sexy versus sporty, nostalgic versus modern – it's the magical mix that makes us want to be a player on Bec & Bridge's team this season.
Colours: Navy, black, white, spearmint, mulberry, salmon and silver.
Trends: The '90s, sportswear, sheer, slip dresses, satin, oversized outerwear, cigarette trousers and midi-length hemlines.
Key Looks: Sleeveless leather biker vests, sheer-spliced party dresses, satin slip dresses, iridescent sequinned trousers, metallic knits, exposed underwear built into dresses and tops.
Accessories: Ankle strap pointed toe pumps by Tony Bianco in subdued colourways.
(Photos: Getty)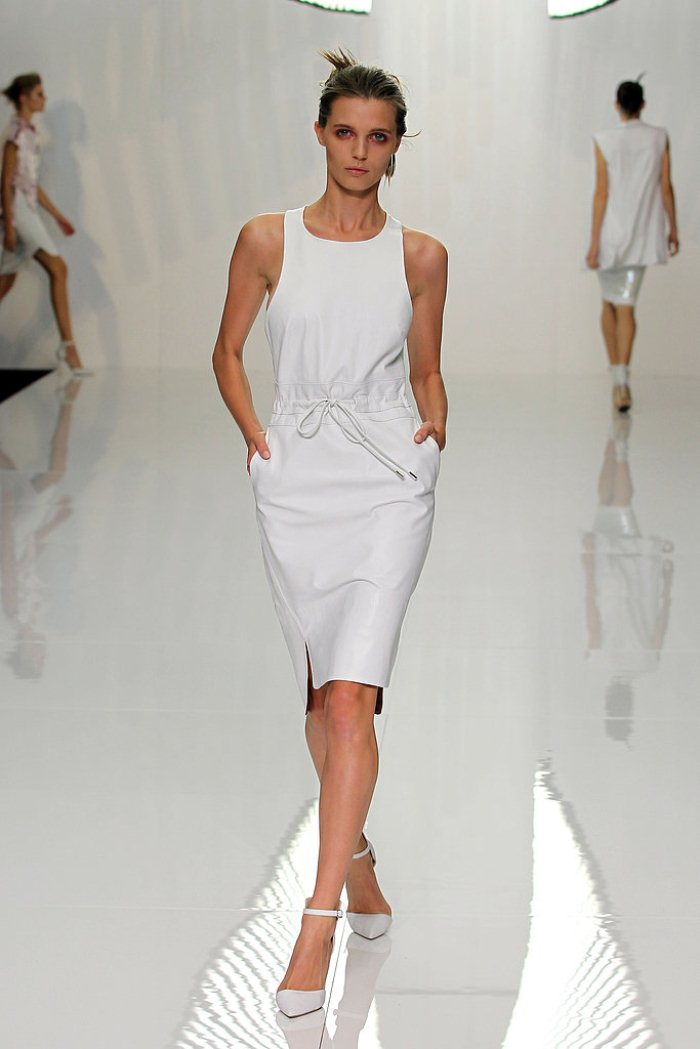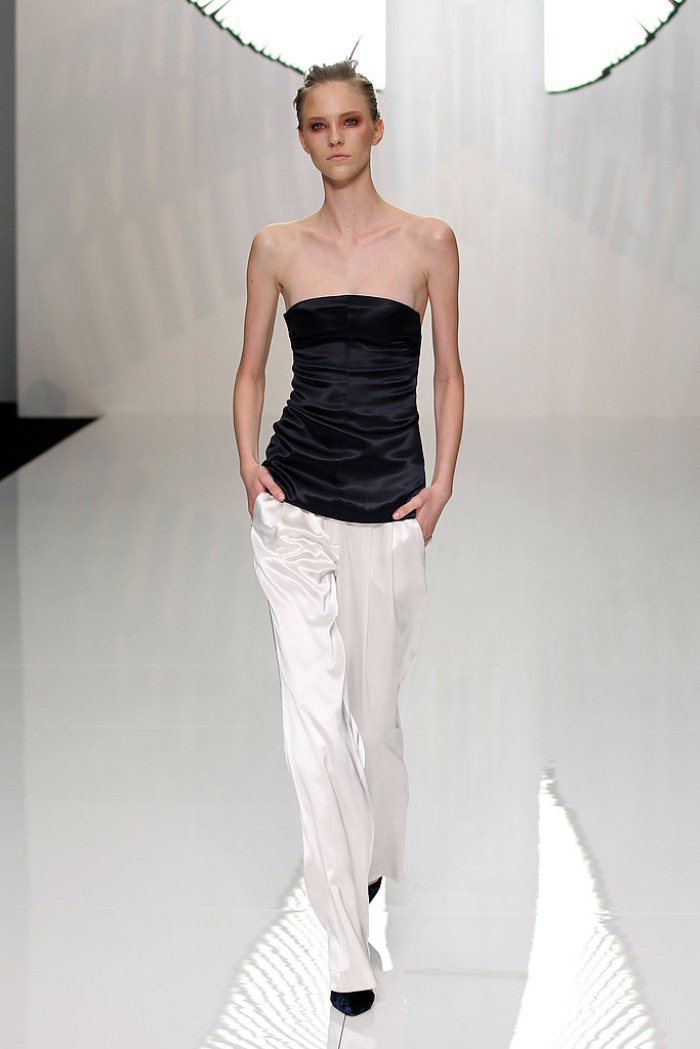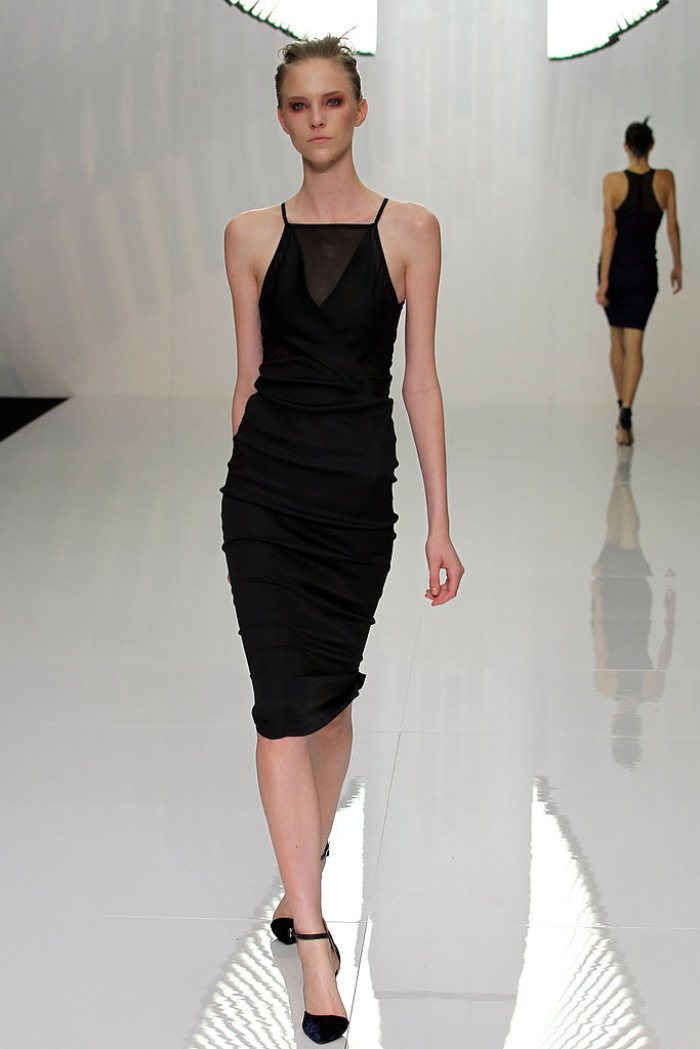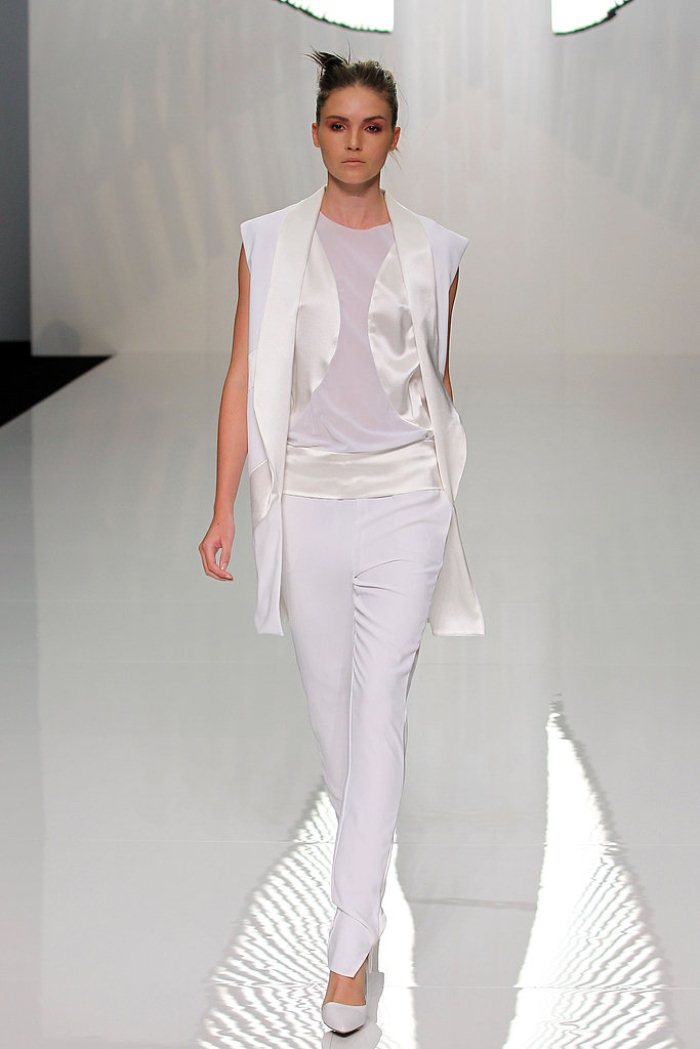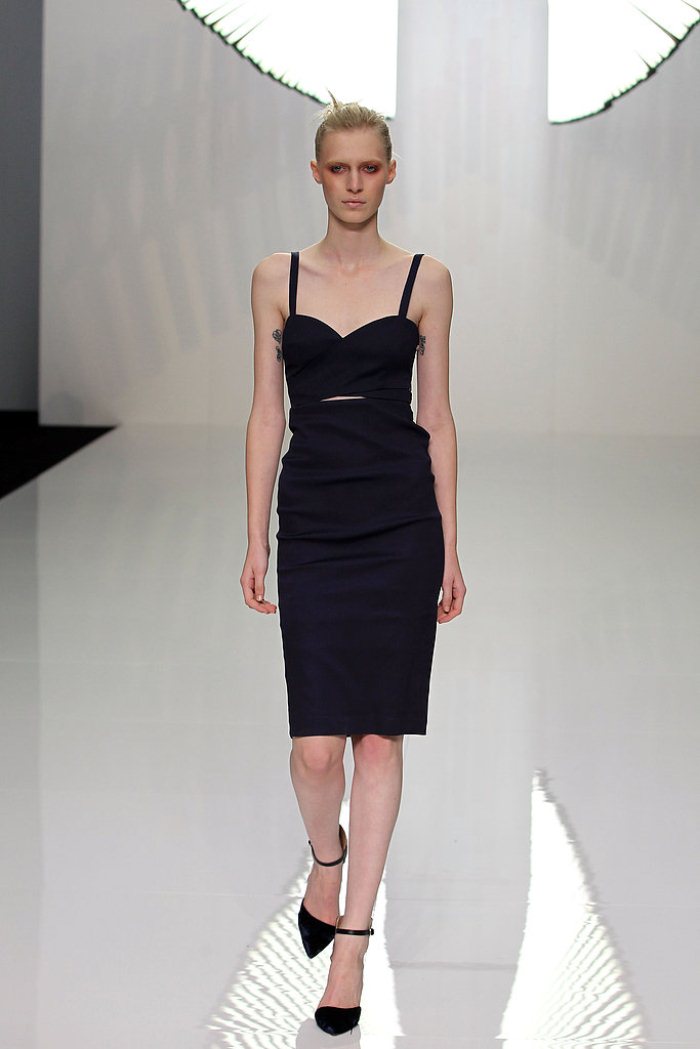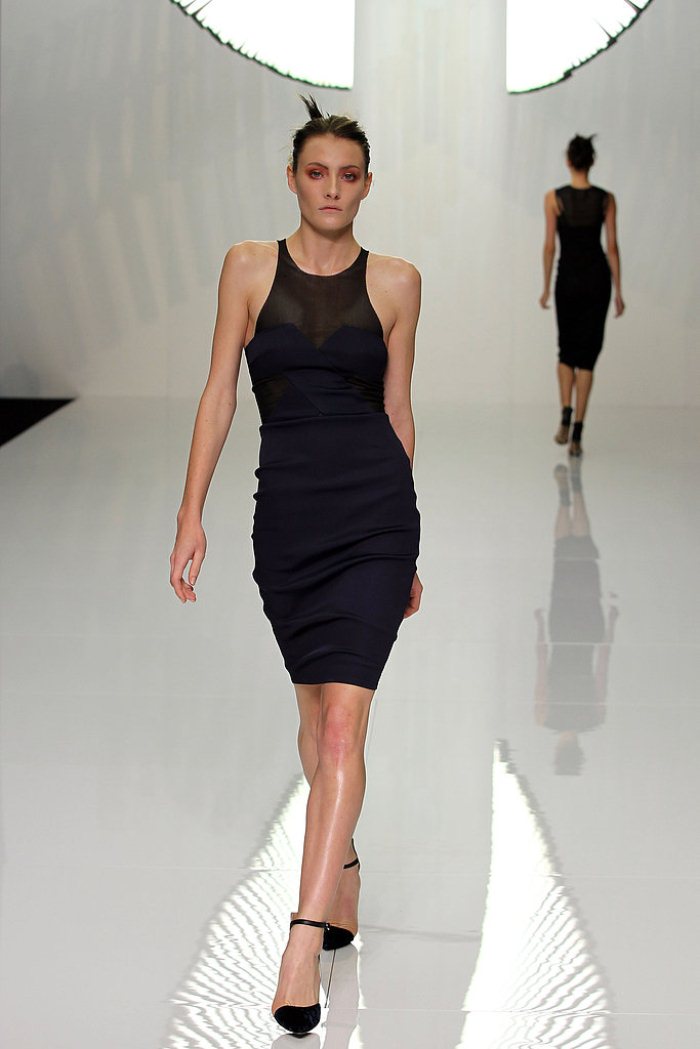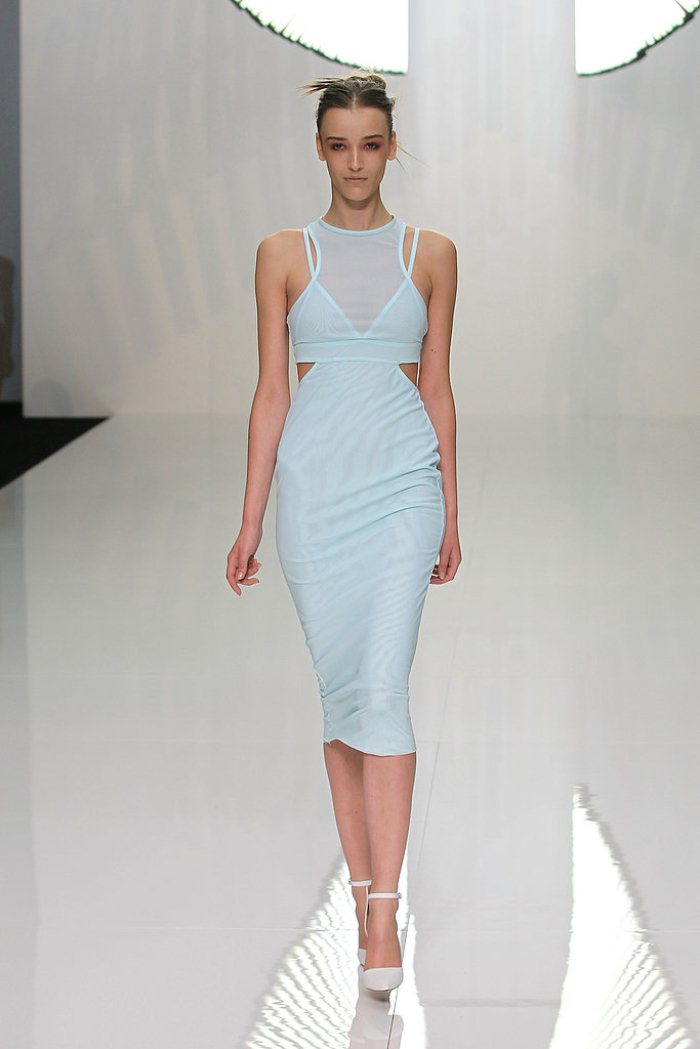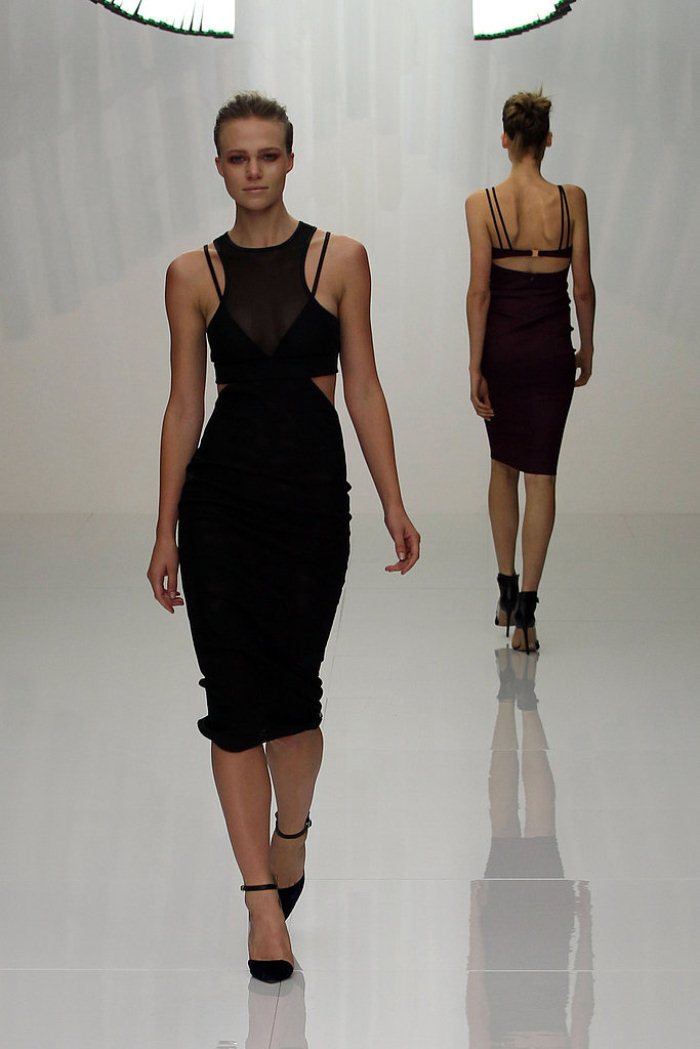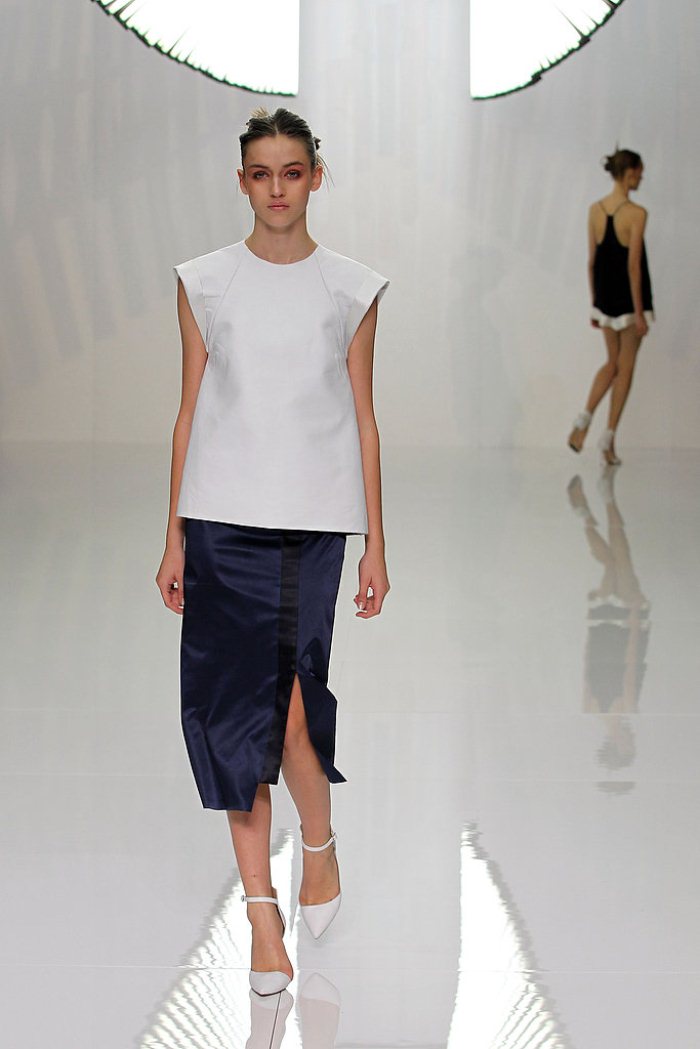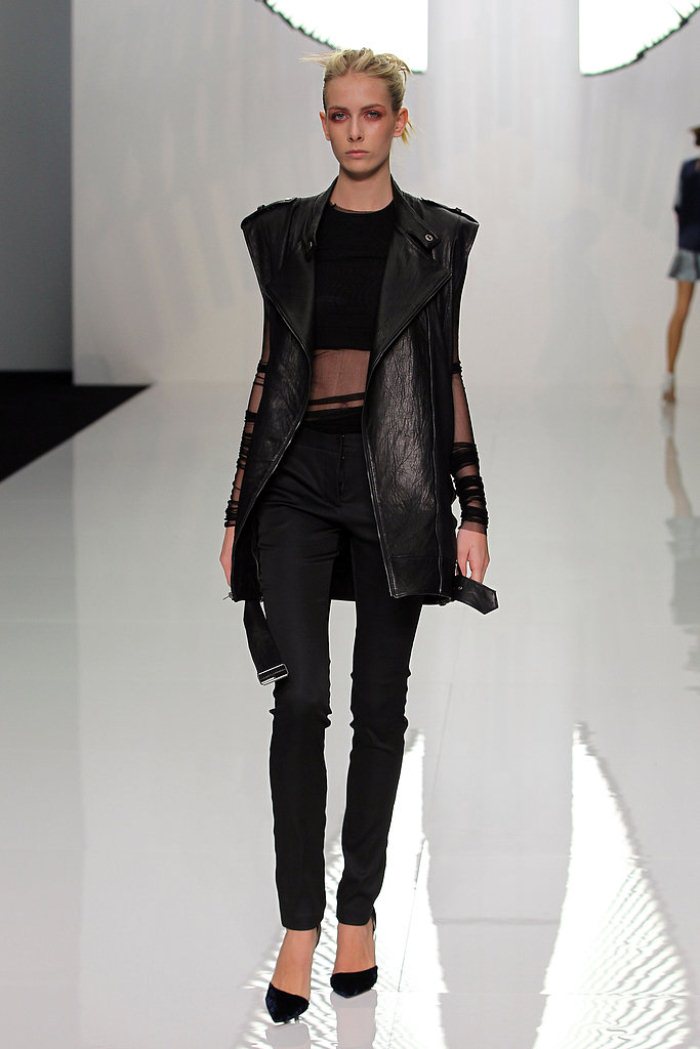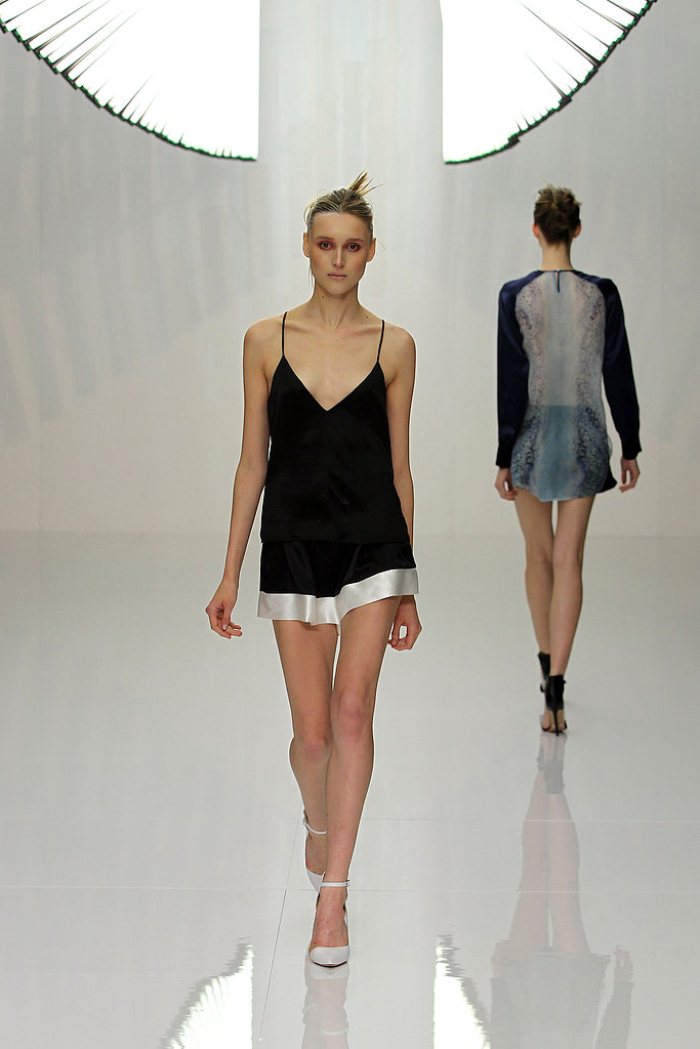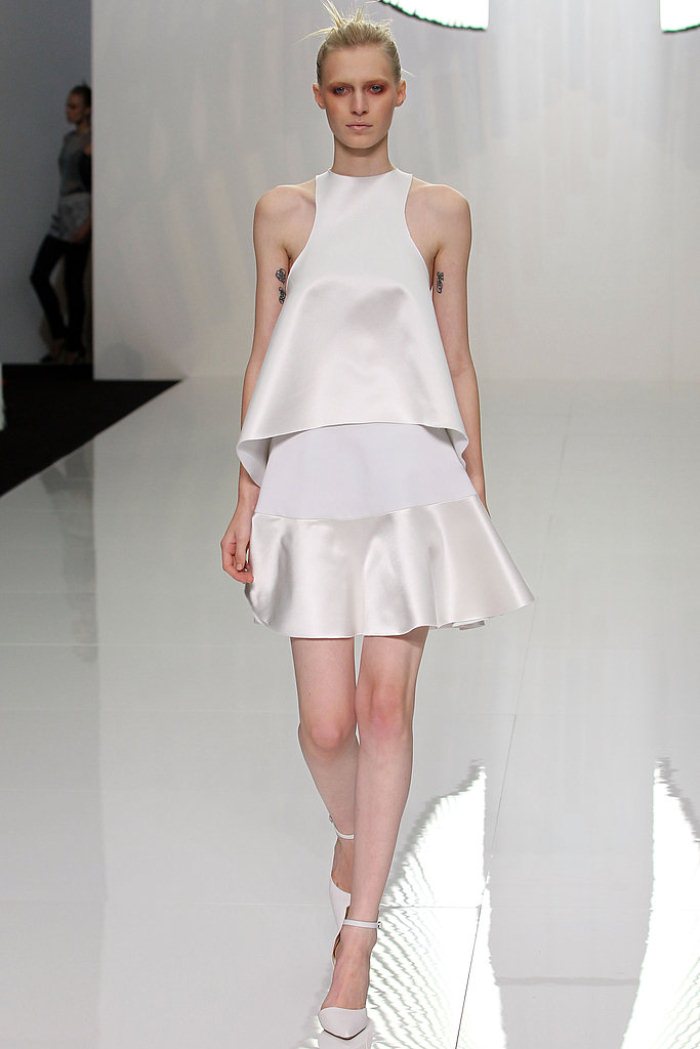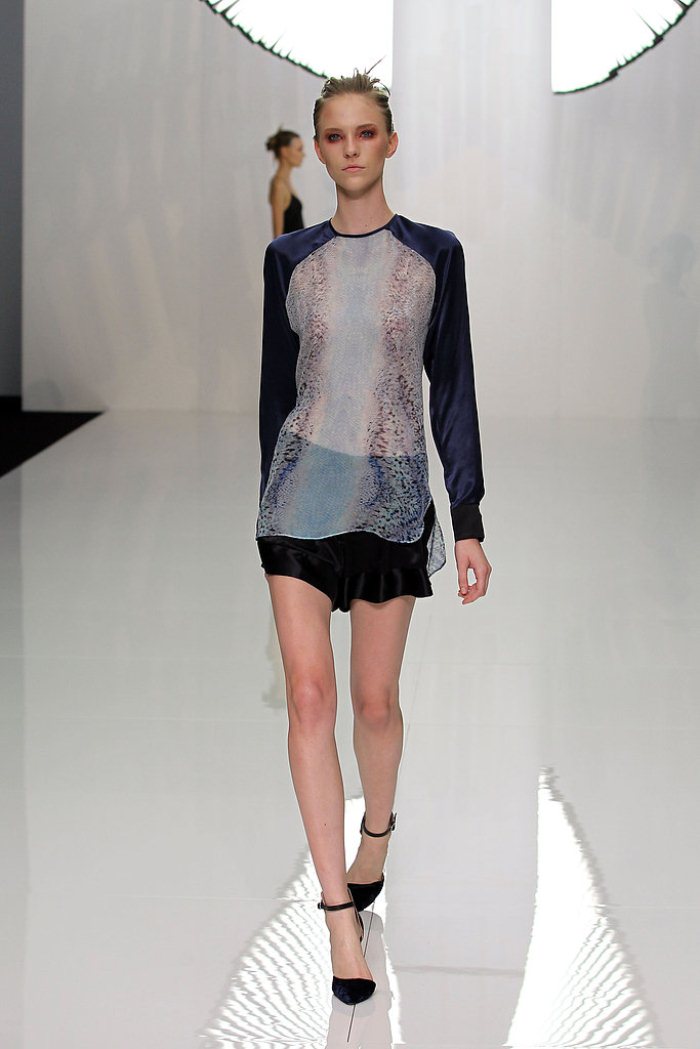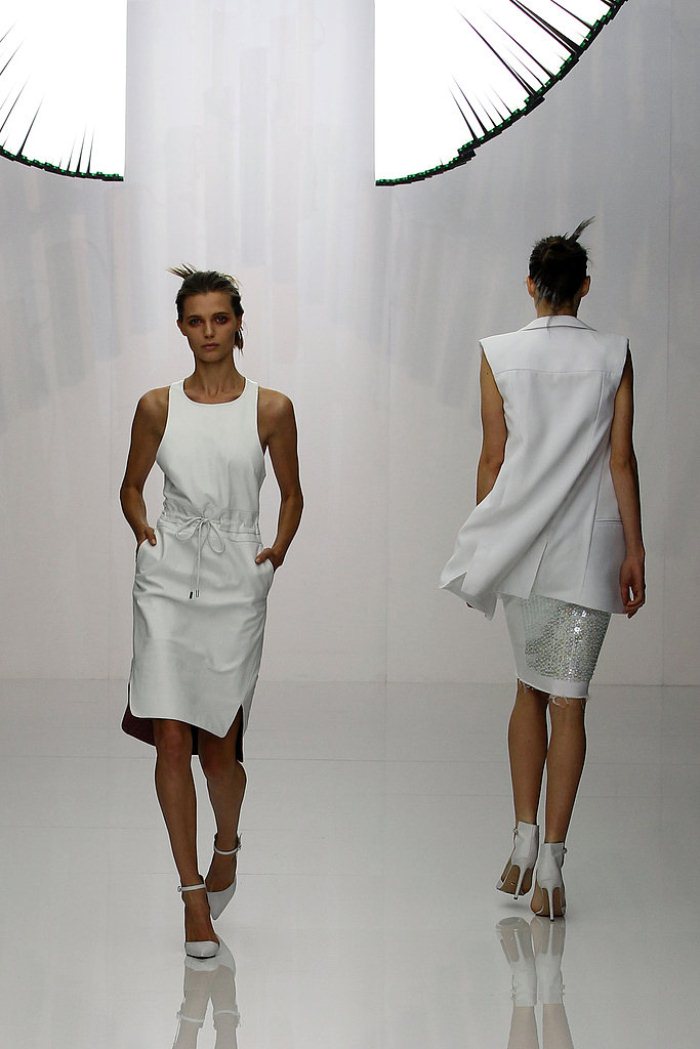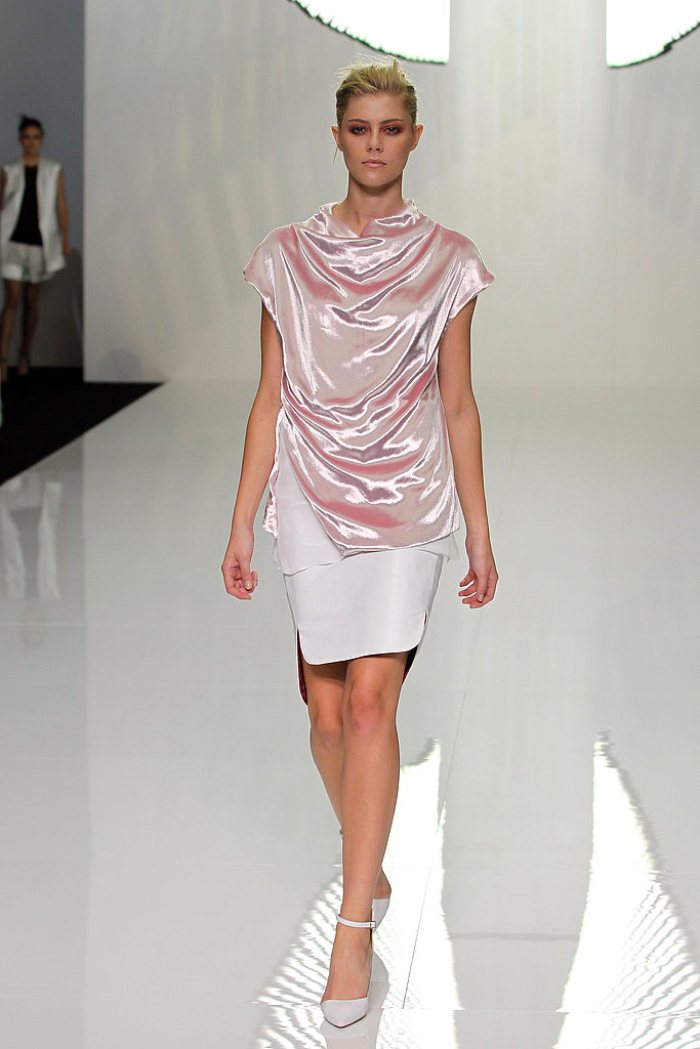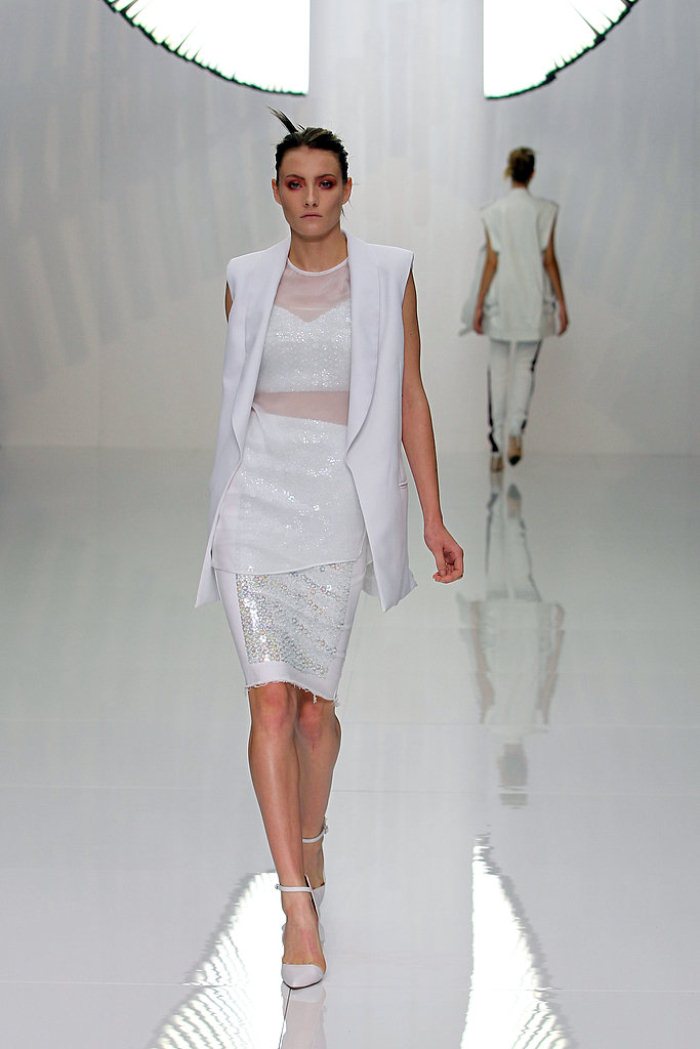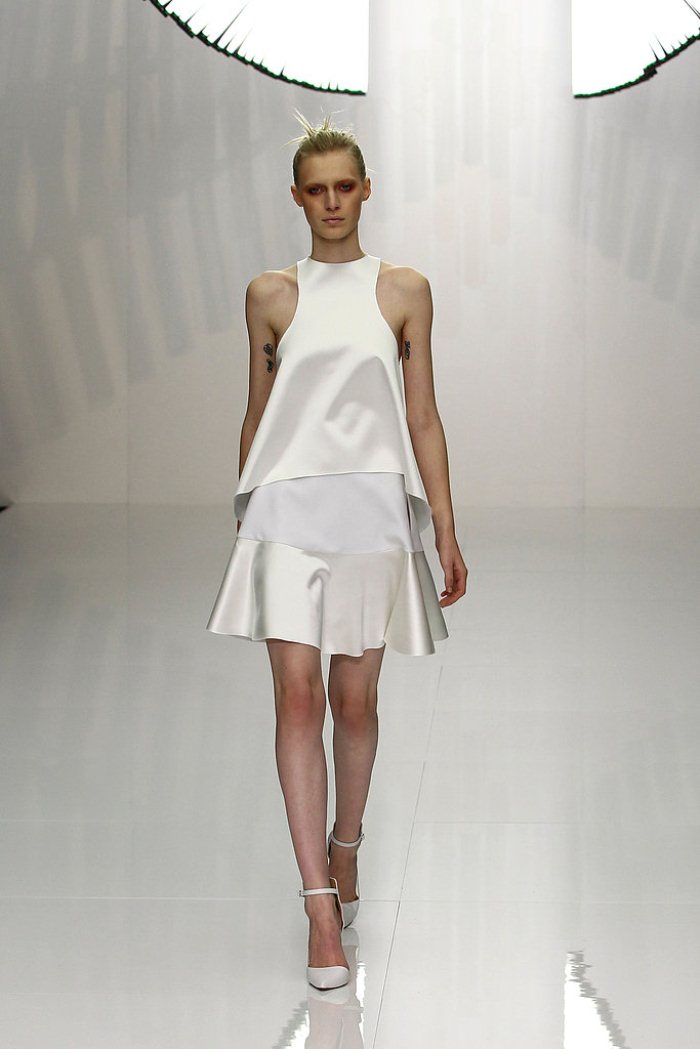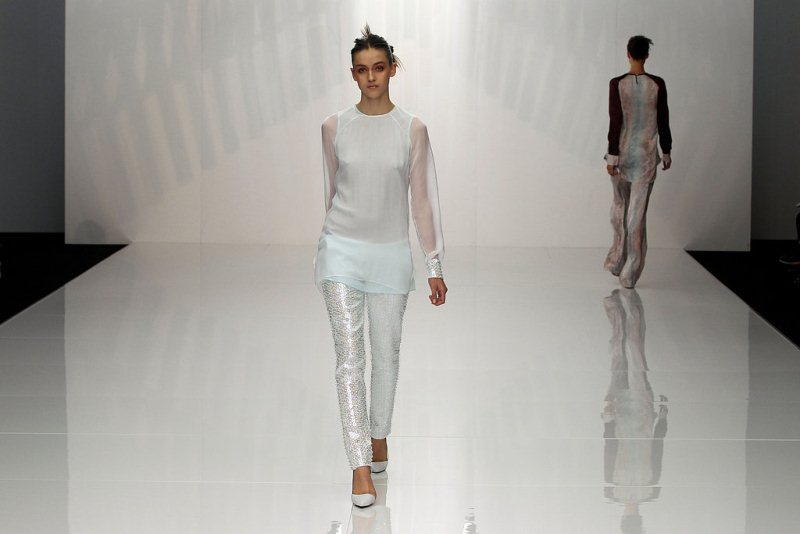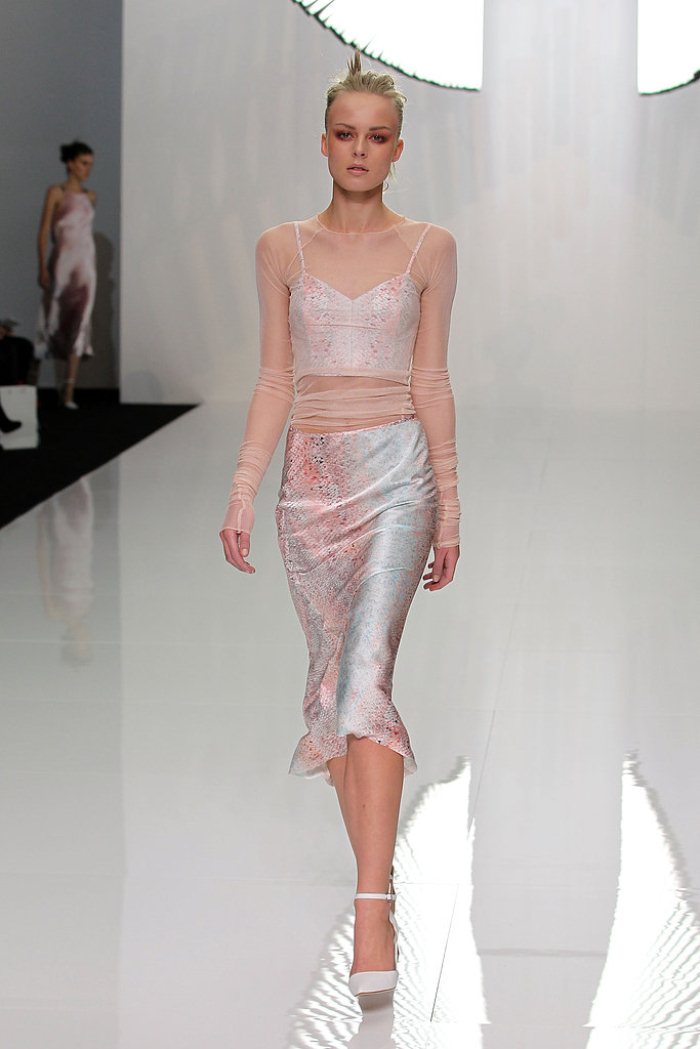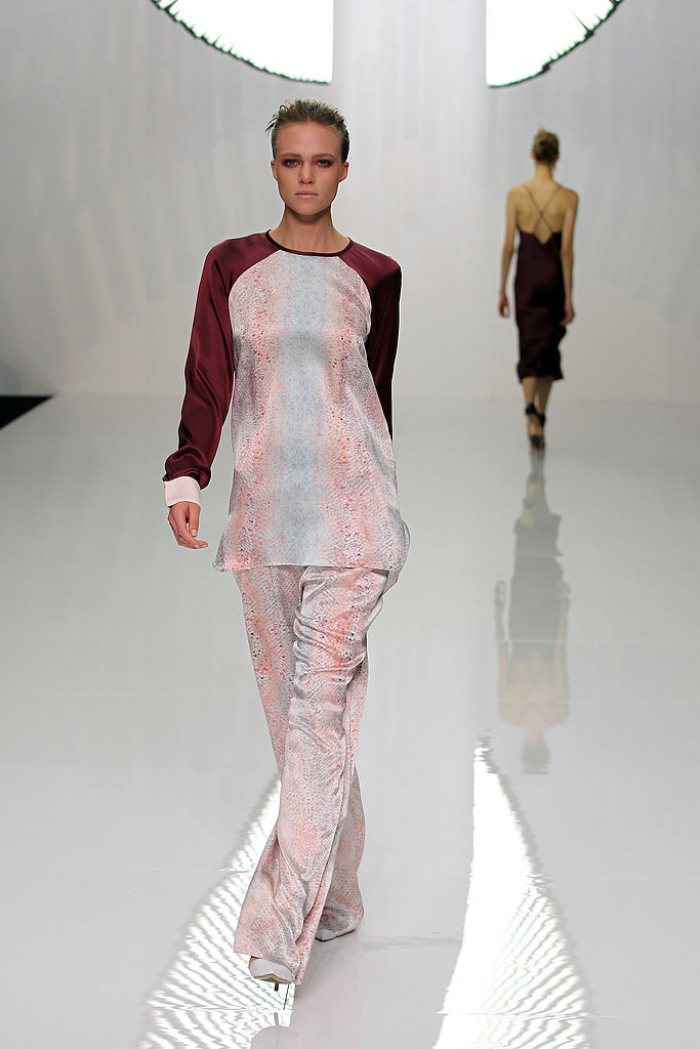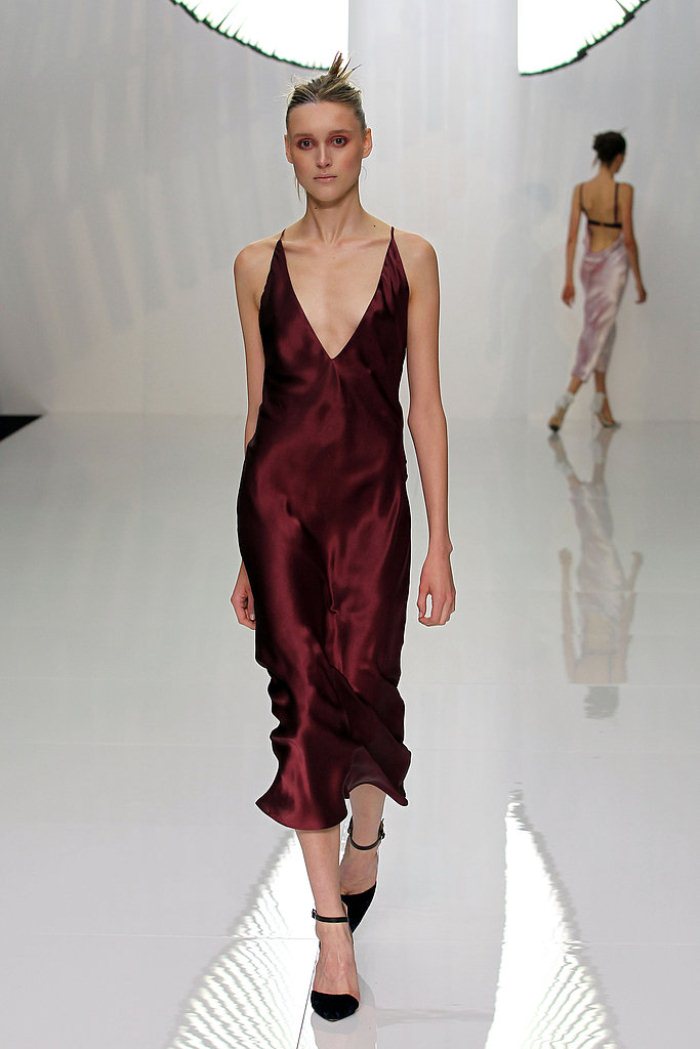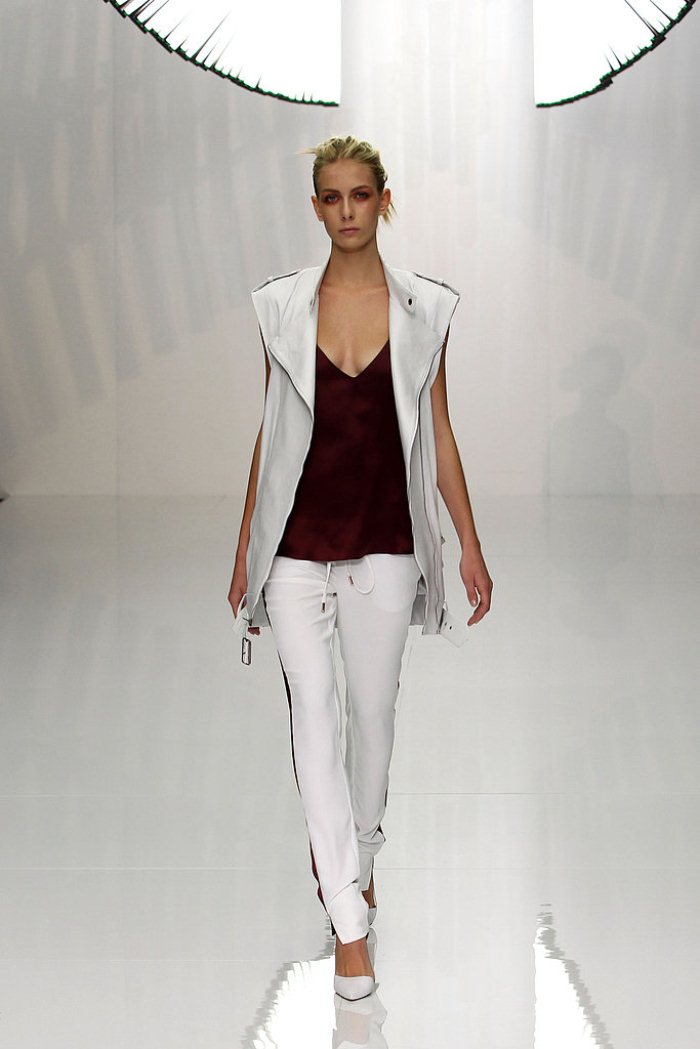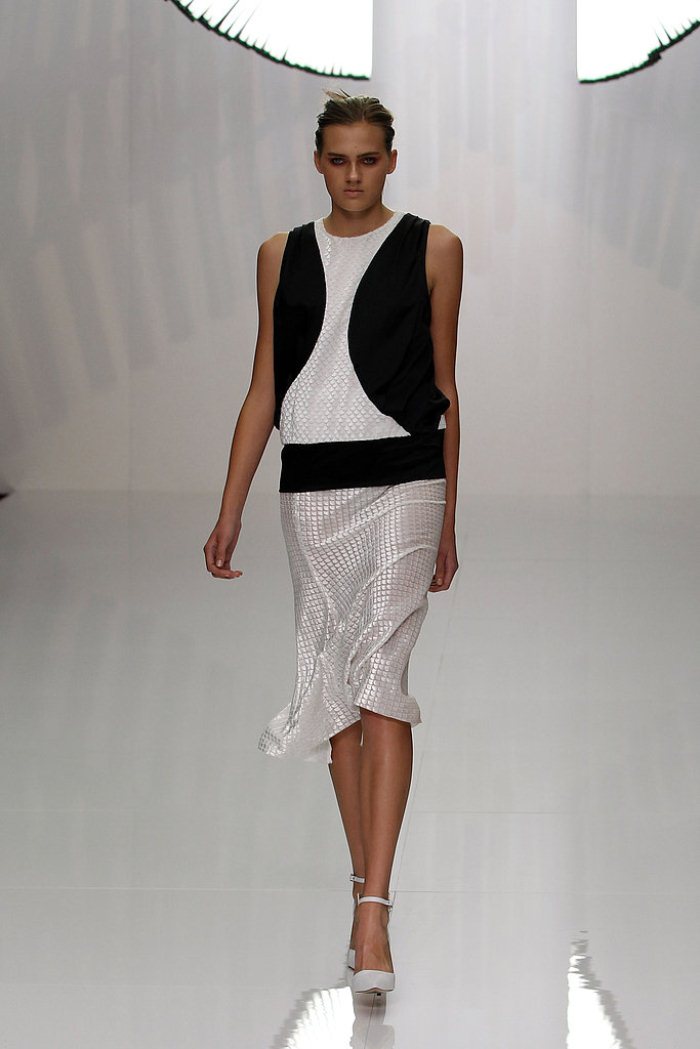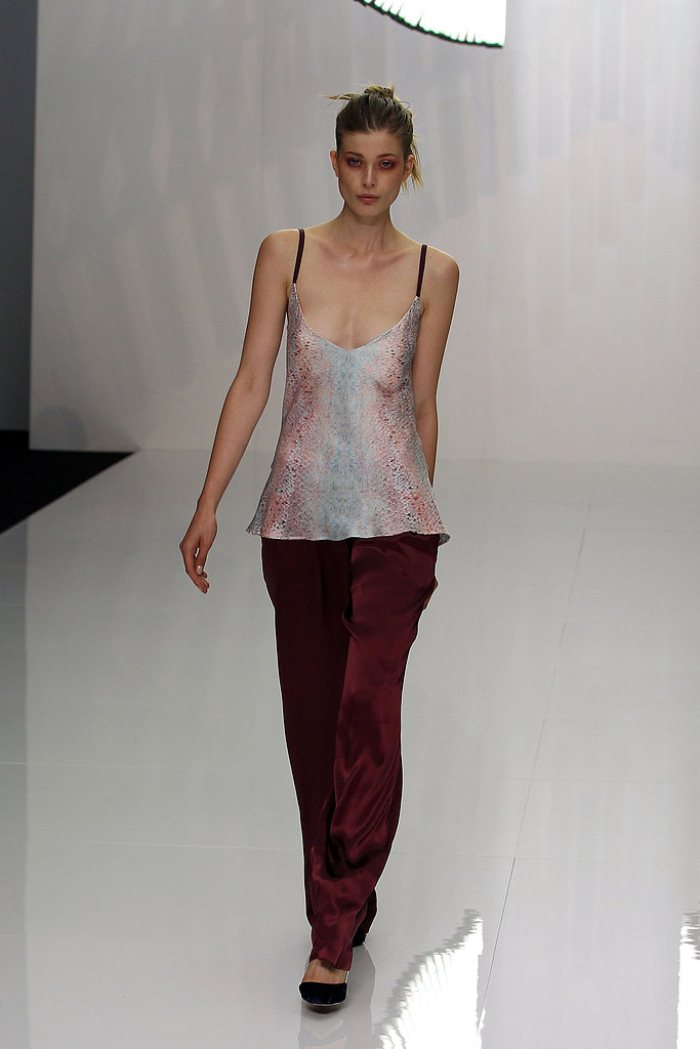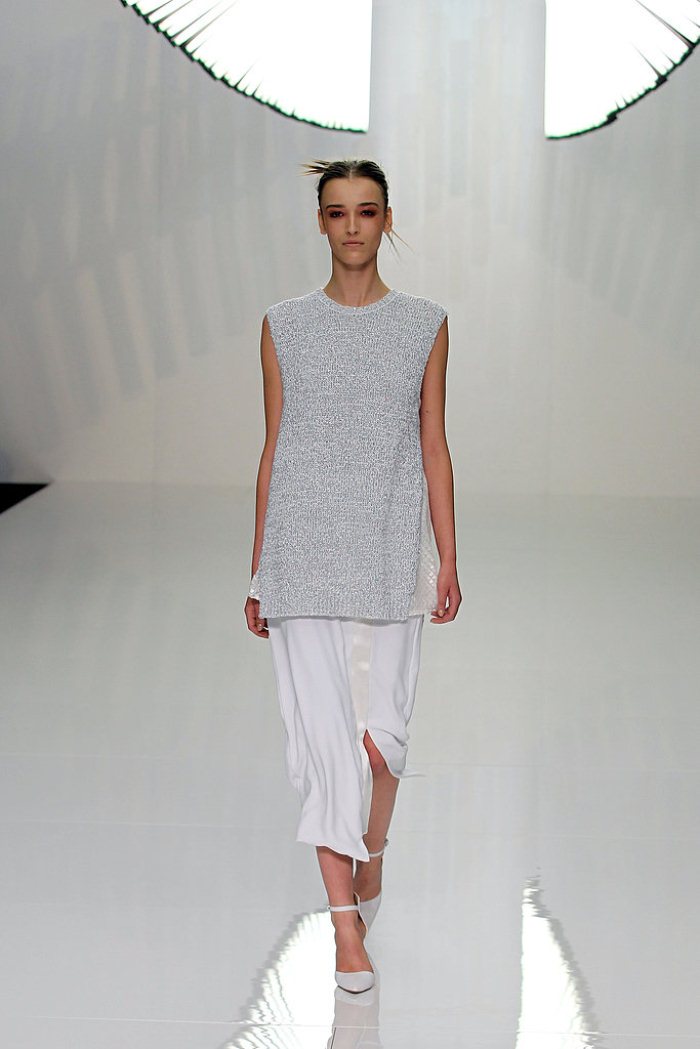 (Photos: Getty)