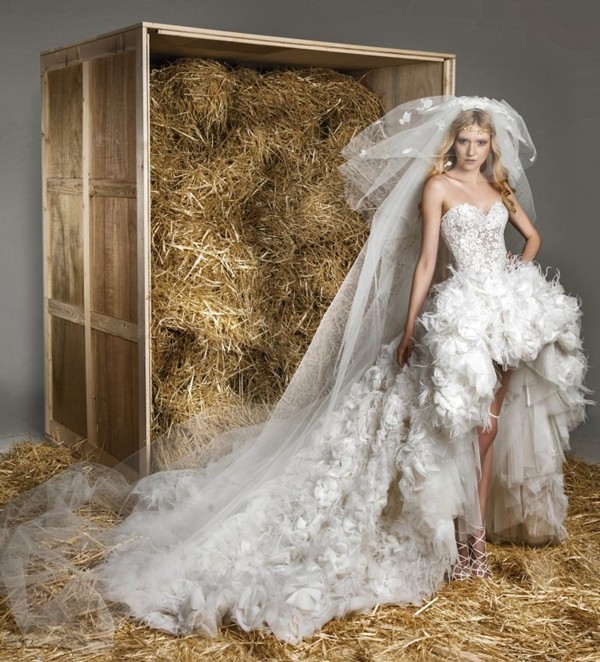 With world-renowned designers like the Elie Saab and Tony Ward, there is little wonder that Lebanon is often referred to as the "Paris of the Middle East". One of the most highly coveted red carpet darlings, Zuhair Murad, has finally brought his Mariage (bridal) collection to the shores of Singapore. The designer grew up in Baalbek, Lebanon, and since his childhood days he always dreamt of evading to a world of fantasy. Zuhair Murad started sketching dresses at the age of ten and had always known that this was the path he would follow the rest of his life. His red carpet loyals include Jennifer Lopez and Kirsten Stewart.
The epitome of feminine sophistication comes to life in Murad's bridal gowns with dramatically embellished fabrics and fairytale-inspired silhouettes. The Spring Summer 2015 collection features form-fitting shapes and full cascading skirts that are ultra-chic, yet unexpectedly sweet at the same time. With an impeccable fit and exquisite fabrics, the Zuhair Murad Mariage collection is for the most discerning of brides.
The collection is now available, exclusively at Belle & Tulle Bridal at Palais Renaissance.