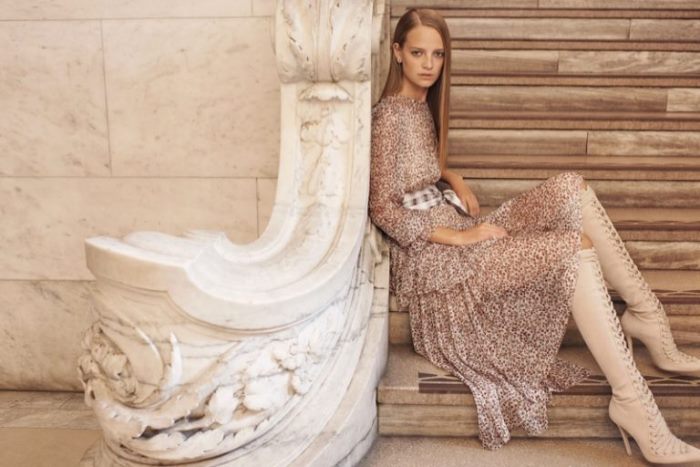 Ine Neefs stars in Zimmermann's spring-summer 2017 campaign
Australian fashion brand Zimmermann has unveiled its spring-summer 2017 campaign. Shot on location in the New York Public Library by Benny Horne, model Ine Neefs appears in the advertisements.
The new season features bohemian inspired styles ranging from lace gowns to leather separates. From the Bowerbird ruffle dress to the Cavalier plaid dress, the pieces embrace romantic embellishments with modern shapes. Discover more from Zimmermann's spring campaign below!
———————————————————–
ZIMMERMANN SPRING/SUMMER 2017 CAMPAIGN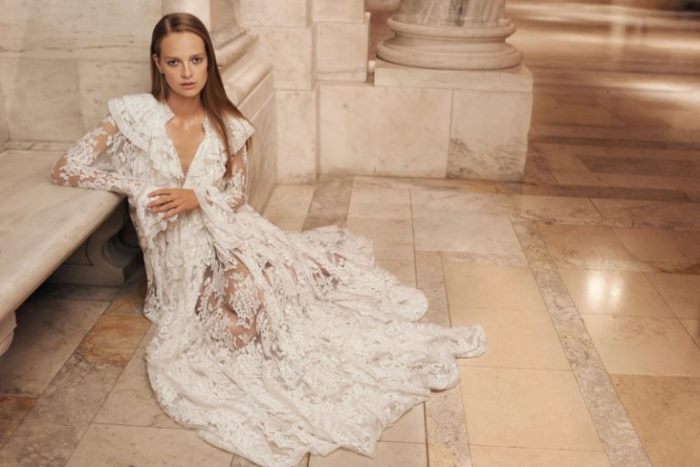 Zimmermann features Bowerbird Ruffle Dress in spring 2017 campaign
Ine Neefs models Cavalier Antique Dress in Zimmermann's spring 2017 campaign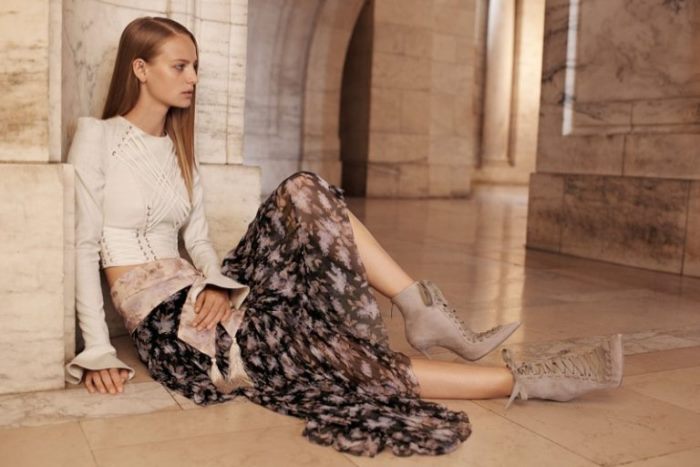 Ine Neefs models Cavalier Tie Up Bodice and Stranded Tier Skirt in Zimmermann's spring 2017 campaign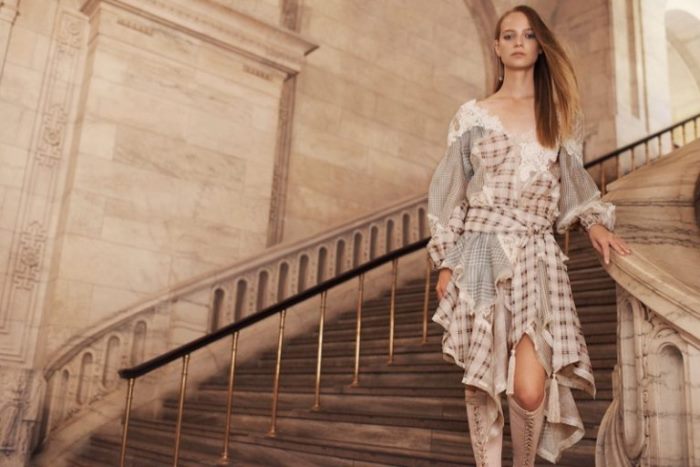 Zimermann features Cavalier Plaid Dress in spring 2017 campaign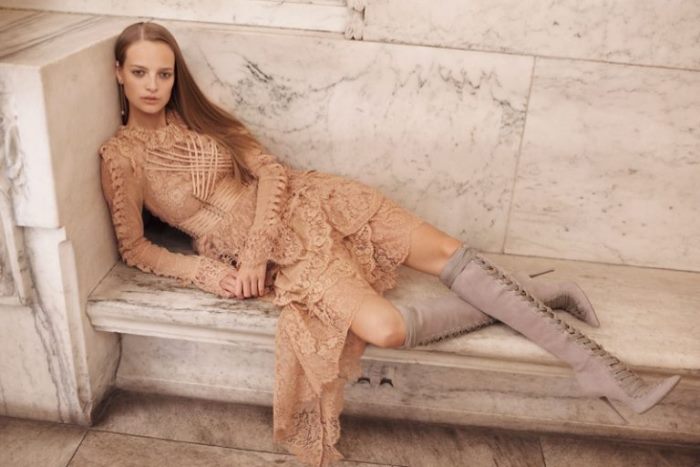 Zimmermann spotlights Bowerbird Romance Mini Dress in spring 2017 campaign
Ine Neefs wears Zimmermann's Stranded Bodice, Stranded Strapped Vest and Stranded Embroidery Skirt