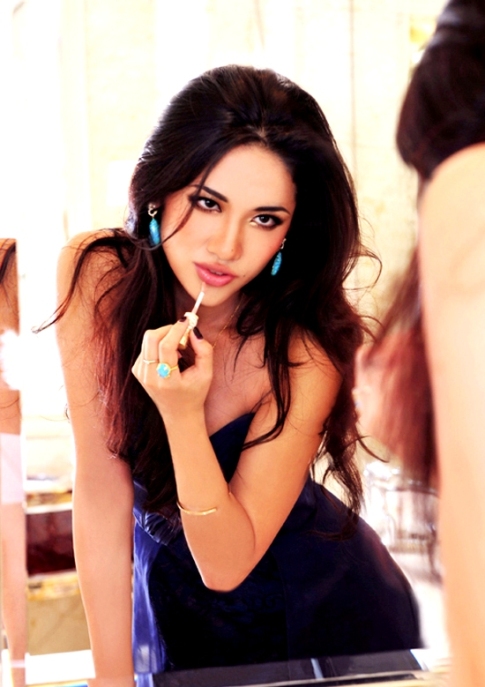 Poised, Posh, and elegant, Wang Meng's passion for bringing style and sophistication to the modern woman has carved a name for herself and her jewels on the local fashion circuit and is bridging  international. WardrobeTrendsFashion (WTF) brings to you an exclusive interview with the actress, model, makeup artist and Owner of  Wang Meng Art & Design.
You have a cocktail of unique collections like your luminous Perfume Vials Collection, whats your personal favorite collection?
I have to say I love them all as I put a lot of effort in every single collection,from a sketch till what you see in the campaign shoots.
There are many elements and different styles of all the collections, it's really about how you mix&match them to bring out your
own personality and style. However, for myself, I would wear golden rush collection more often as this collection would fits all occasions .
Tell us more about your chic & classic jewellery designs.
Thanks for your kind compliment. I believe that comes from my personal style,I like to keep things simple and then add some varieties
to them to make them stand out. I believe chic, vibrant and sophisticated would  describe my design philosophy well.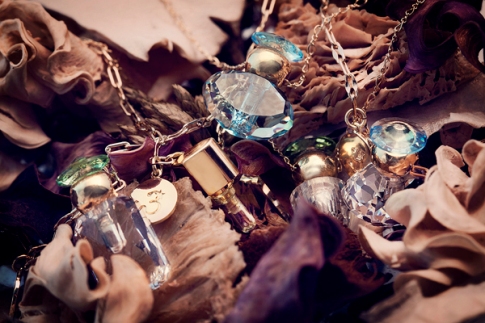 What piece are you working on today?
The new collection is about the pop up fluorescent colors, its a street style collection. Young, vibrant and chic feeling. The collection will be out next month and I'm excited about it.
What was your inspiration behind jewellery design?
That would be my passion for life.
Share with us more about Wang Meng.
Easy going yet very stubborn in some way, Passionate and vibrant. I like to challenge myself and I believe the greatest thing is to find the inner peace of yourself.
What materials do you incorporate into your designs?
Many materials like turquoise stones, Swarovski crystal , synthetic opals , printed China beads ,colored feathers,etc.
I try to use different material each time to add more varieties and it is actually pretty fun and interesting to study all different type of stones.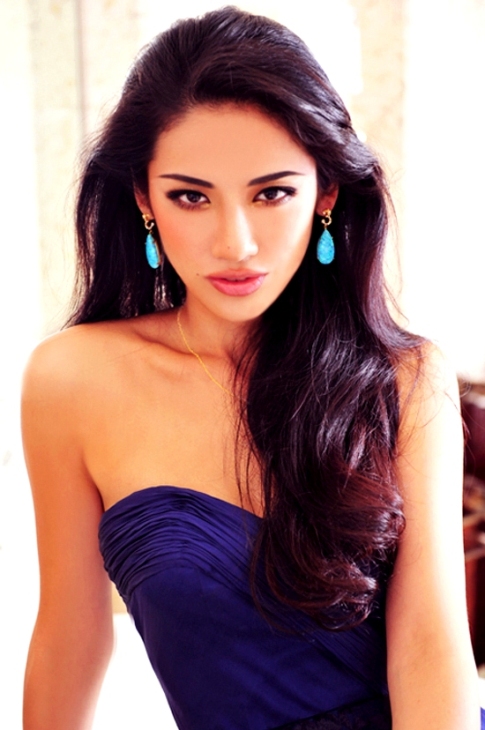 What would you be if you were not a jewellery designer?
Actually many people have asked me this question as I'm currently doing modeling ,acting, also I'm a makeup artist and designer, they asked me which one is my favorite, well, I have to say I love them all and I think they actually all connected together.
I spend most of my time study music before university, at that time I thought I would be a singer , guitarist or drummer, but as time goes by, I clearly developed more things about myself .
I guess I just have so much passion about all the things for arts and I hope someday I could do something to bring them all together.
Your favorite fashion guru?
Kate Moss, just love her style.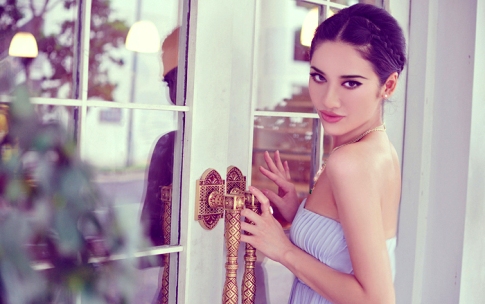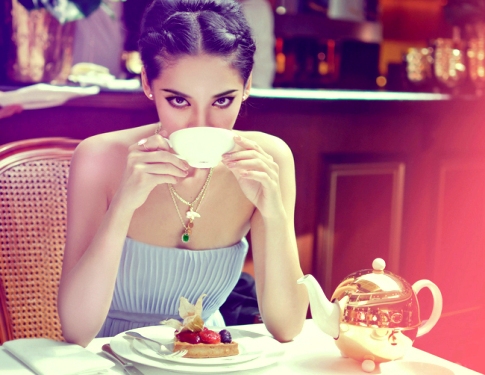 What's your ideal man like?
Honest, sincere, caring, has a sense of humor, and if he plays an instrument it's definitely a big plus.
What do you find sexy in the same sex?
Angelina Jolie would be my answer for this question.
Your favorite brand/s?
Chanel, she's timeless and classic.
What turns you on?
When I found the songs that I've been looking for a long time or just find out a really good new song or have a new very inspirational idea.