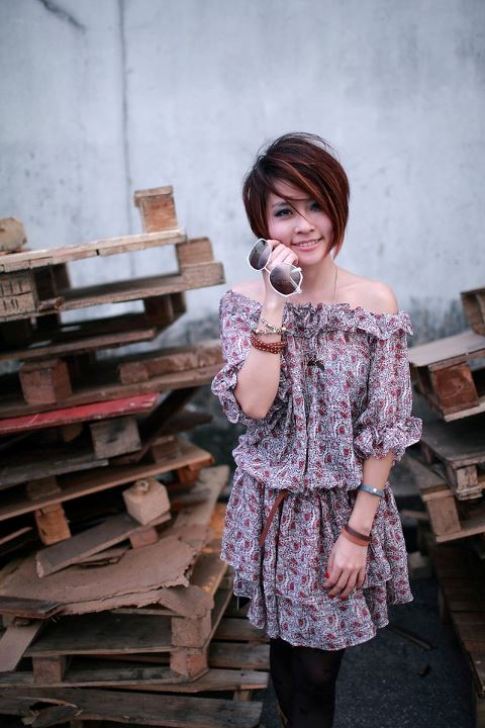 In an exclusive interview with Winner of the Singapore Blog Awards 2012, Casio Sheen Category, Valyn Lim shares with us a naughty secret, some perks of the trade, & how far a man went just to get her attention.

Share with our readers something most people don't know about Valyn?
haha… I refuse to wear dress during my childhood, I was boyish 😉 Whenever a dress was put on me, I was trying hard to pull it off. I don't know why, guess the "open" bottom really made me uncomfortable.
Tell us more about your amazing blog
"It's all about Valyn " = actually it's my life. Sharing my thoughts with every single word, every snap from my camera. It's about things I truly love, my passion about life, fashion, travel, emotions, and the random stuff I've seen. It's about the Happiness, and also the sorrow.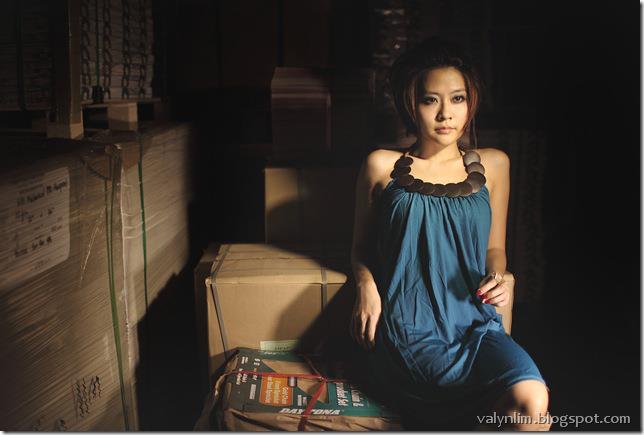 6 words to sum you up
Independent, considerate, flexible, easy-going, humor, positive
I feel sexy when….
I'm wearing short pants and singlet
What or Who are your biggest fashion influences?
I don't have a special idol in fashion industry, but I adore the hard work by creative designers. Also I find the fashionable strangers really has a big impact on me whenever I travel in London, either on the public transport, or just walking on the street.
The magazine/newspapers from London are also one of the big influences, with their creative mixing and matching. Even a window display from Harrods or Self ridges could take my breath away.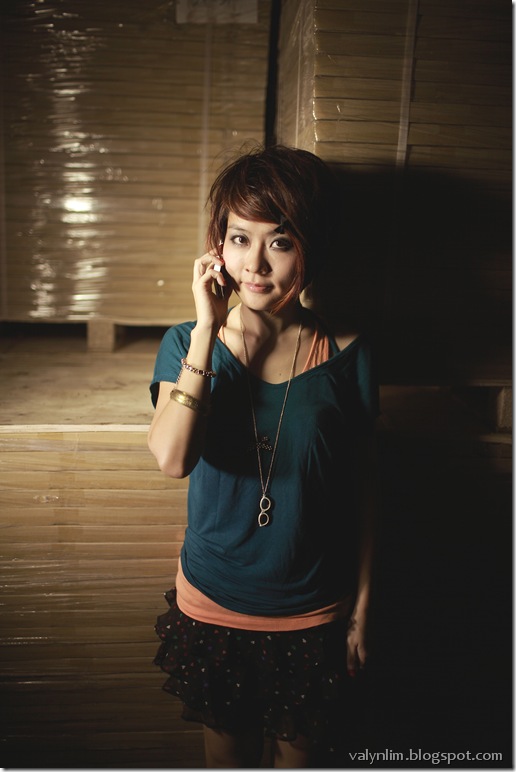 What are some of your favorite perks about being a top blogger?
Receiving sponsorship from fashion/beauty company, hotel and air ticket sponsorship for traveling, invited to preview new launch of designers collection, and being featured in media. These are the perks which makes me feel privileged.
What do you think of Singaporean women's Style?
I think Singaporean women has their own sense of fashion and know how to showcase themselves. Mostly they prefer simple and nice cut, like plain color, less pattern, to go with small accessories.
It's good to see variety of styles that Singaporean women carry on the street, especially in Orchard Road.
What is sexy to you in a woman & man?
A smile from a charming lady with great personality and talent is sexy
A caring, mature yet trendy/fashionable gentlemen is sexy.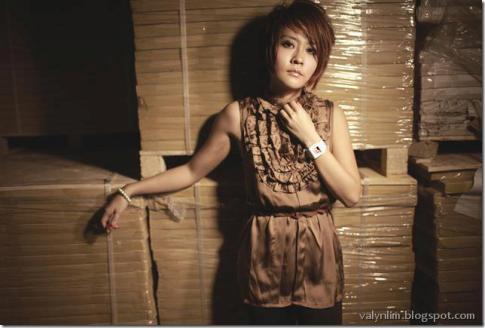 The naughtiest thing you ever did was..?
Pressing the fire alarm in the hospital at night (when I was hospitalized at 5 years old). Causing chaos in the the entire hospital, including worrying nurses, doctors, and patients for few hours… haha
How far has a guy gone to get your attention?
Bought an air ticket to my hometown, Penang from Europe. [from where?]
What are some of your personal beauty tips & regimes ?
Drink lots of water, using hydrating products, use essential oil. Daily skincare routine like-> wash, toner, hydrating serum, eye care, moisturizer, essential oil. When skin is dull/late night sleep, I'll apply sleeping mask continuously for few nights.
What do you predict will be the next fashion trend?
AW2012 season just started, in this season, most of the luxury designer brands (Burberry, Chanel etc.. ) prefer dark color as base. Black, ebony, navy, burgundy are widely seen. However, this year, designer has been playing around with mixture of opposite colors.
For example, Prada use purple & orange, glitter gold/silver with black, navy with yellow. Rich patterns, abstract prints, animal wild exotic materials will be hit in the European countries.
Retro styles are still leading. More sharp/light colors are seen in the fall/winter collection which is different from last year.
What turns you on?
An extraordinary musical or a violin concert
I could do It All Day & All Night Long. What would this be?
Sleeping.
What are some of your indulgences?
Couldn't resist a glass of red wine when I'm offered
Favorite Brands?
Quite a variety of brands actually, from Luxury to most economic 😉 For example H&M, Uniqlo, Primark, Miu Miu, Accessorizes, Gilly Hicks, Mary Katrantzou, Prada, Swarovski, Kate Spade
Could you share a sexy tip with our readers?
Keep exercise 😉 or learn belly dance
Career advice?
Keep up the passion even though it's hard. Love your job else get another job that you love.