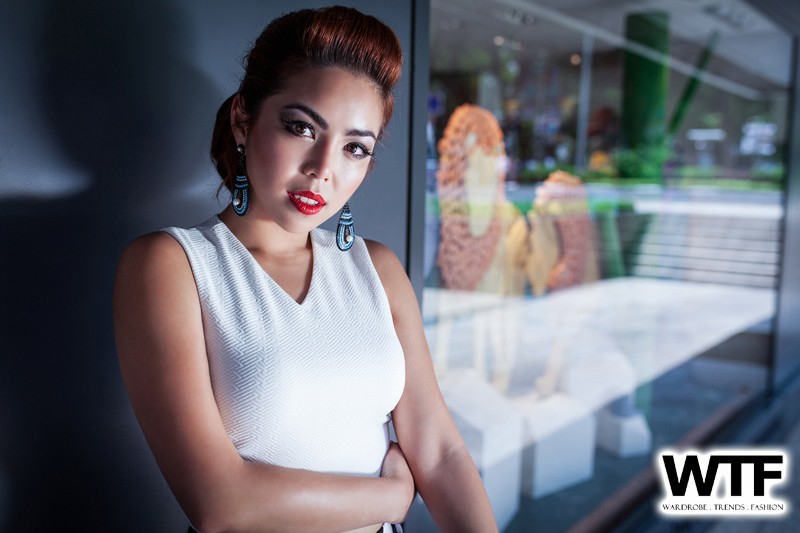 This month charming us off our feet with the honey in her voice, is radio host for HOTFM 913, Charmaine Yee. Charmaine posses the grace to engage in the most controversial topics, and interest in all things up the music alley, raising the ratings with each of her shows. Her natural inclination and passion towards music, paired with her bubbly personality and wittiness made her the 'IT' girl when interviewing famous movie stars, bands and celebrities.
Jumping the boat from music to fashion, Charmaine Yee has launched her very own online store Zoeyanne, which she shares with us, in her interview accompanied with a photo series lensed by Daniel Ho from Oneclickwonders, and styled by Joel de Shang with hair and makeup by Gayathri Menon.
Outfits & Accessories featured are from theWYLDshop & ZoeyAnne Online shop
If I had… a superpower…
I would teleport and be in 5 different countries in one day!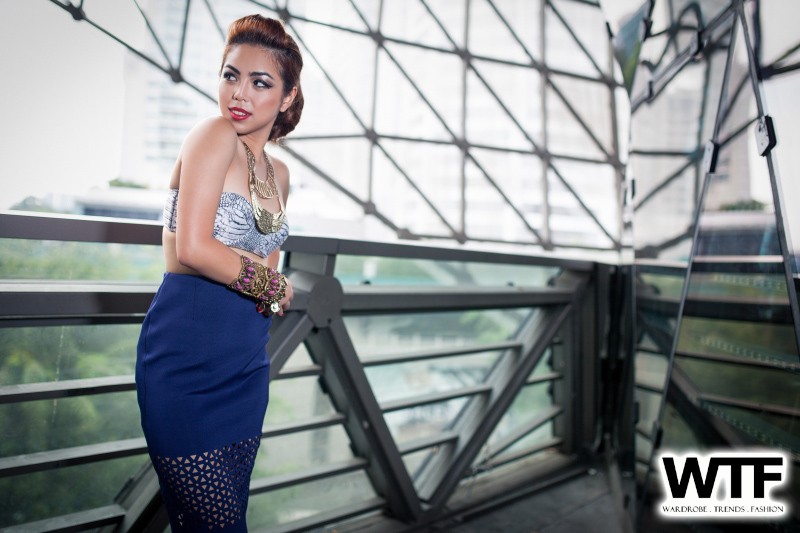 Tell us more about your new online store?
ZoeyAnne is a store that I'm the creative director of. You could say its a family business. My dad always complained I had packages arrive at our home and since he's retired he said he wanted to set up a business that he could eventually pass down to me. Naturally, shopping came to mind…he run's the numbers and the bottom lines…I look after the branding, concepts and campaigns that are run.
Anne is also my mum's name so this is definitely inspired by her love for fashion that I've also picked up. I am also a strong believer that online stores shouldn't only cater to the size ZEROs – and instead offer bigger sizes and more options. We have received very positive feedback that this is what has been lacking in the scene.
Also, Zoeyanne Shopper is a personal shopping experience that the store provides (as of now we are the only store to do this. We pick you up from an agreed location, you and your girlfriends can enjoy Nespresso Coffee, A manicure and try on clothes that are also available online. This is all pre-booked and more details are on the website.
When all else fails…
Smile! or crack a joke… A good joke.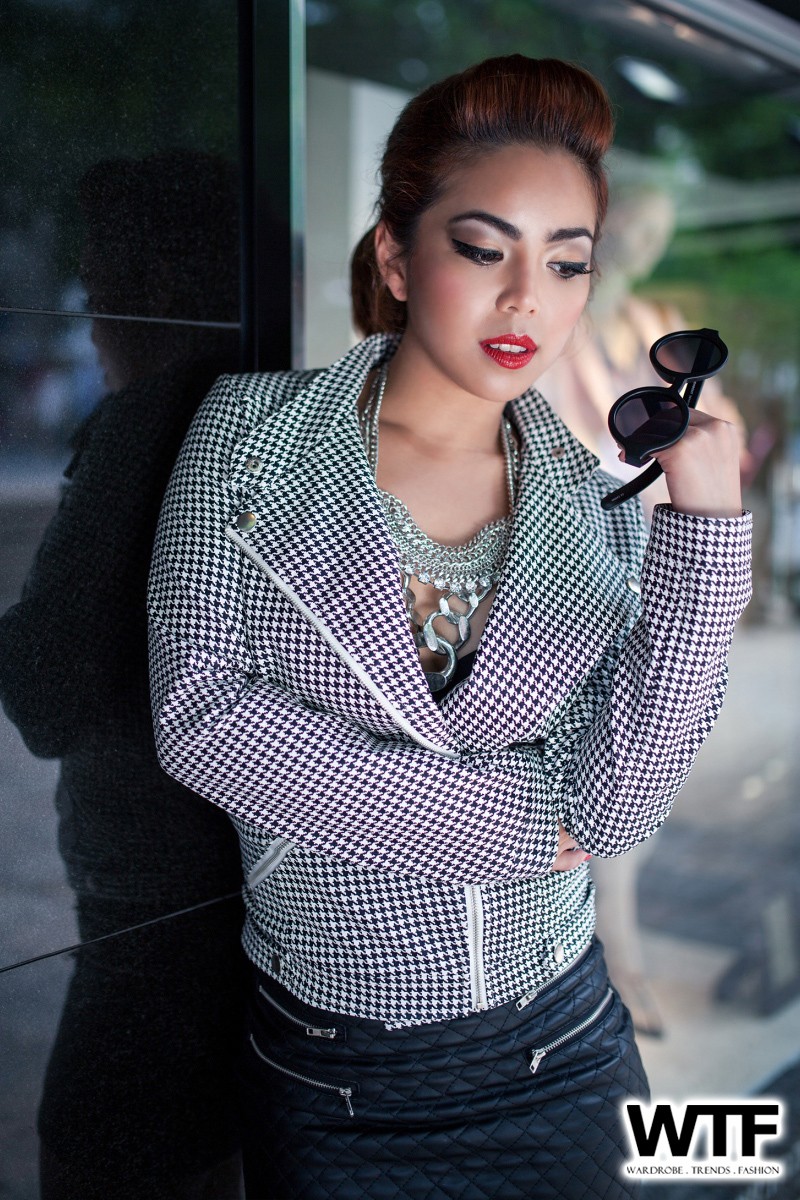 Nothing beats…
a home cooked meal made with love and a bottle of wine, a great movie and lots of cuddling.
When I was…
6 years old my parents sent me to an audition to be in a Mac Donalds ad. But I didn't get the job because I ate all the nuggets and fries but didn't deliver my lines! Hey, it was free food! 😛
There is no place like…
being in the arms of the one you love… HAHAHA ok just kidding.
I do love my living room and veranda. Its super cosy and I could lounge there all day watching movies and chilling out.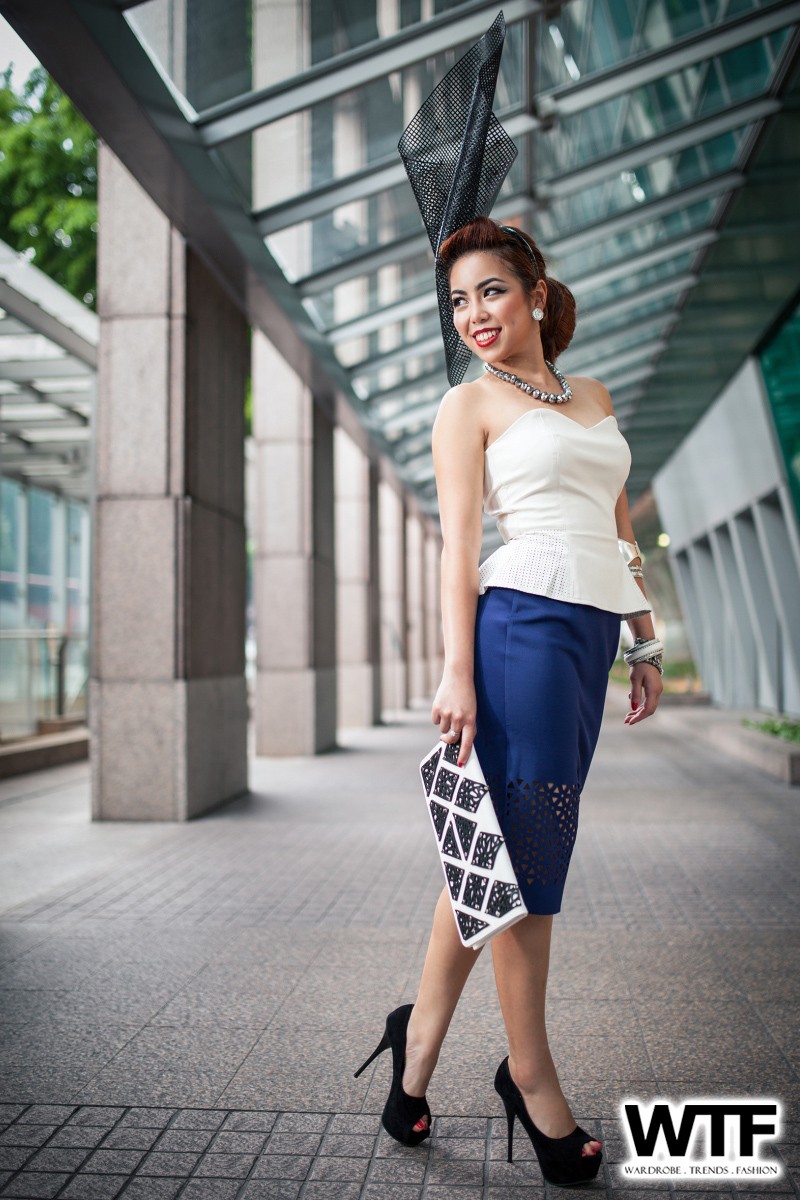 My favourite…way of spending a day off.
– An early morning run or yoga
– Brunch with the family
– A mani, pedi + spa date with my mum (yes, we've been spoilt by the men in our family 😉 )
– Dinner and drinks with my nearest and dearest friends
Your top 5 top bucket lists?
(in no particular order of course)
1) Swim with sharks
2) Dive in the Great Barrier Reef
3) Go on a safari trip in South Africa
4) Go to La Tomatina in Spain
5) Host National Day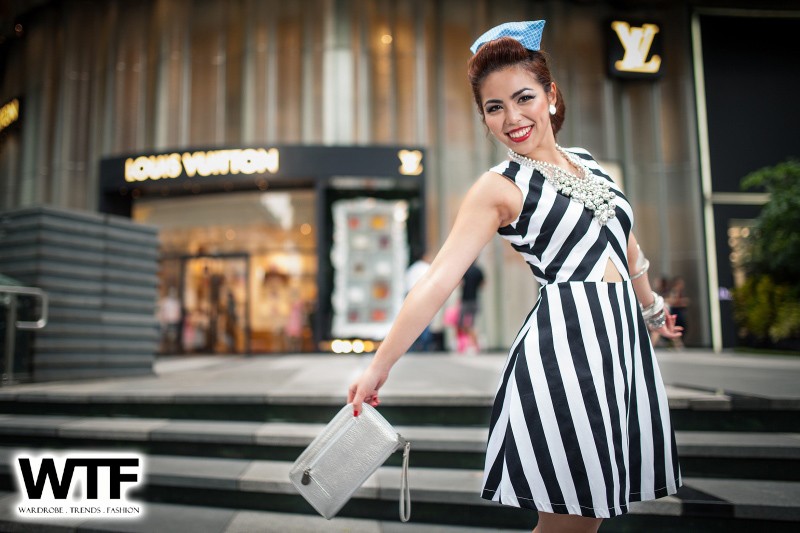 What turns me on the most…
There's no one thing but I would say
– A good frame (the importance of good shoulders! Oh how I couldn't stress that enough!)
– Wit and charm
– Someone with the drive to succeed
Who are some of your favourite designers?
Miuccia Prada, Valentino Garavani, Roberto Cavalli, Karl Lagerfeld, Vera Wang, Oscar de la Renta
 Who are your biggest music influences?
My dad always played us the classics growing up – The Rolling Stones, The Beatles, Pink Floyd etc. The whole family also went to most musicals that were flown into Singapore. Everything from Les Misérables to Phanthom of the Opera.
So I grew up listening to classics and musicals and singing in my living room. My poor poor neighbours….
Being a DJ is…
something I never thought I would be. I always wanted to be Miss Universe, or a lawyer or a Newsreader!
But definitely something to use my voice – its not what I thought it would be, its way better. What other job would be cool with you rocking up in a tank top, jeans and some flip flops on most days?