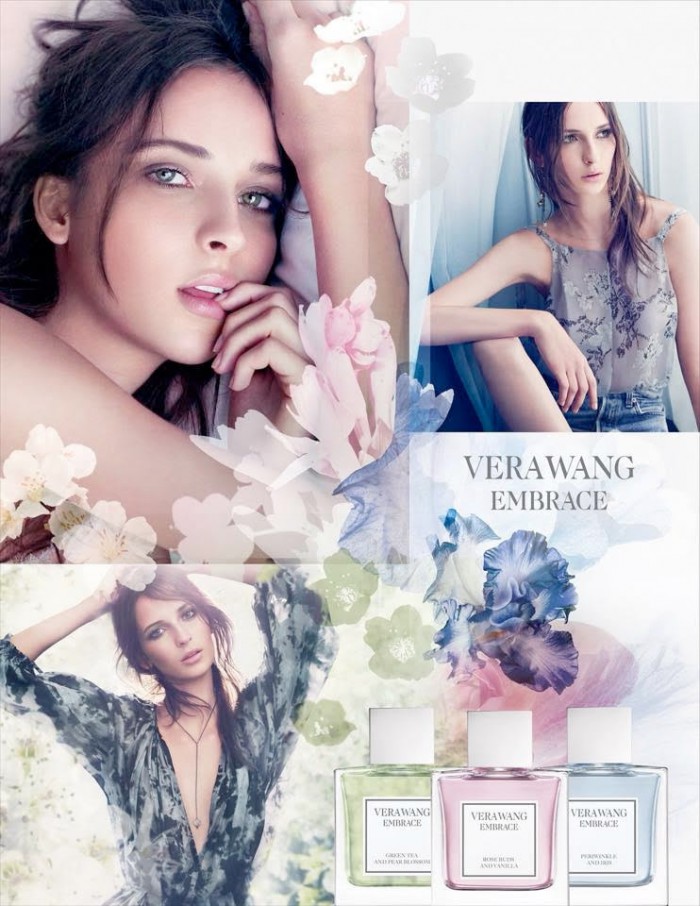 Waleska Gorczevski stars in Vera Wang Embrace fragrance campaign
A new floral fragrance from Vera Wang, Embrace, goes romantic with its advertising campaign starring Waleska Gorczevski.
Posing for Tom Munro, the brunette beauty poses in a collage of images featuring flower details. The 'Embrace' scent comes in three versions—green tea and pear blossom, rose bud and vanilla as well as periwinkle and iris.
SHOP THE SCENT: Vera Wang Embrace Periwinkle & Iris Fragrance available for $29.99