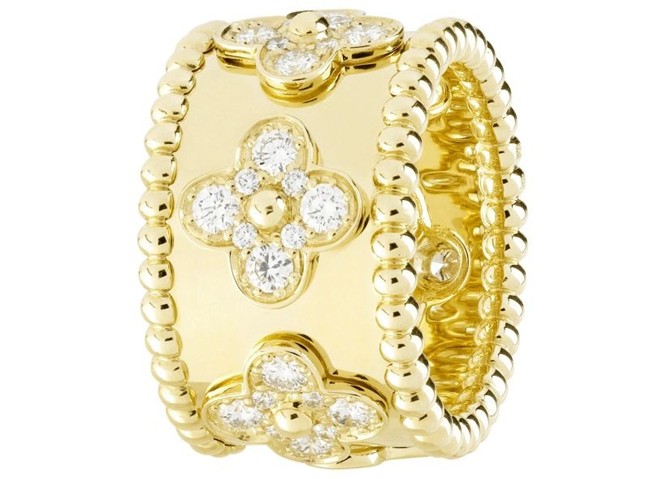 Perlee Clover Ring, Yellow Gold, Diamonds
Initially available mainly in pink and white gold, the latest additions to the Perlee collection by Van Cleef & Arpels are crafted from yellow gold. This warm new style for these creations is inspired by one of the maison's most emblematic features…golden beads. The Perlee collection has always been known for its delicate golden beads. The collection takes on new light with the use of yellow gold which allows for each exquisitely crafted piece to hold its own.
The Van Cleef & Arpels signature, engraved in fine English script, further contributes a timeless elegance to the Perlee collection. A notable piece from the new collection is a dazzling cuff bracelet with an ethereal honeycomb structure composed of gleaming yellow gold and entirely covered with covered with diamonds.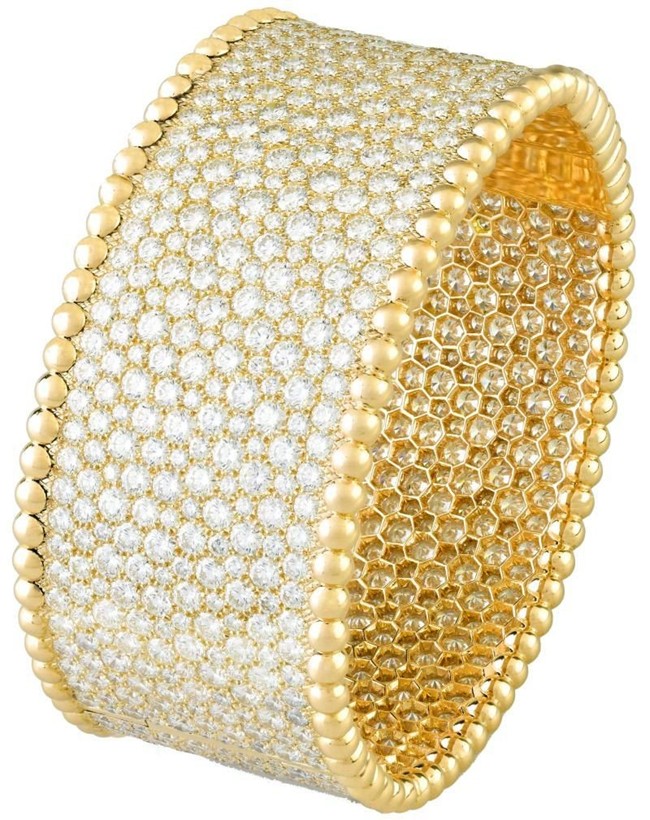 Perlee Cuff Bracelet, Yellow Gold, Diamonds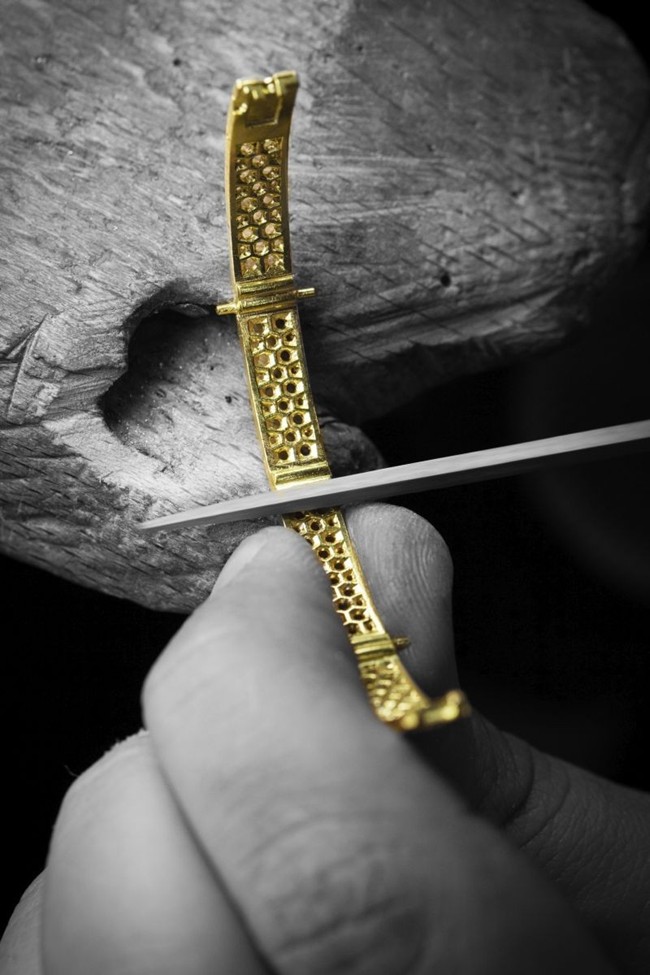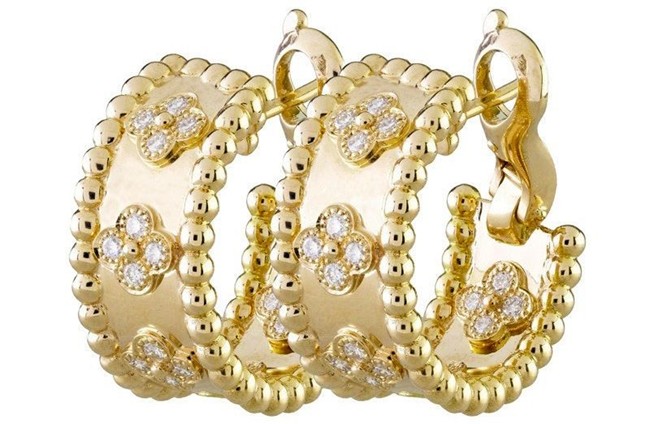 Perlee Clover Hoop Earrings, Yellow Gold, Diamonds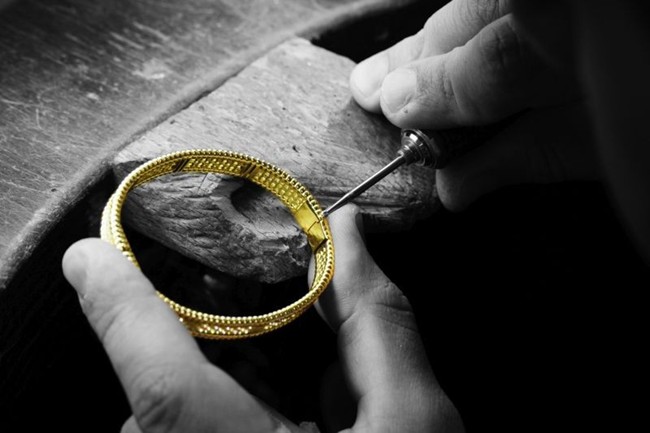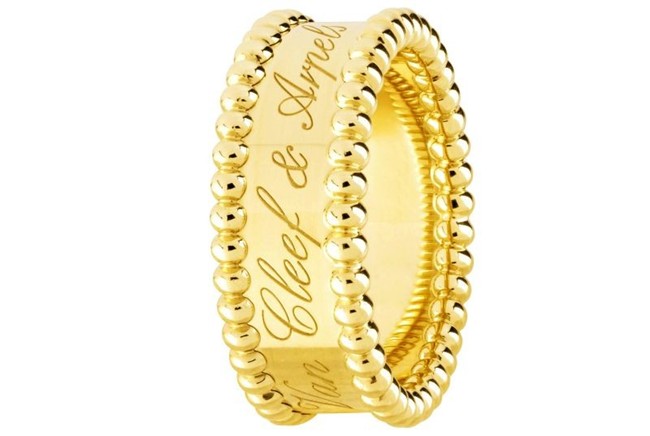 Perlee Signature Ring, Yellow Gold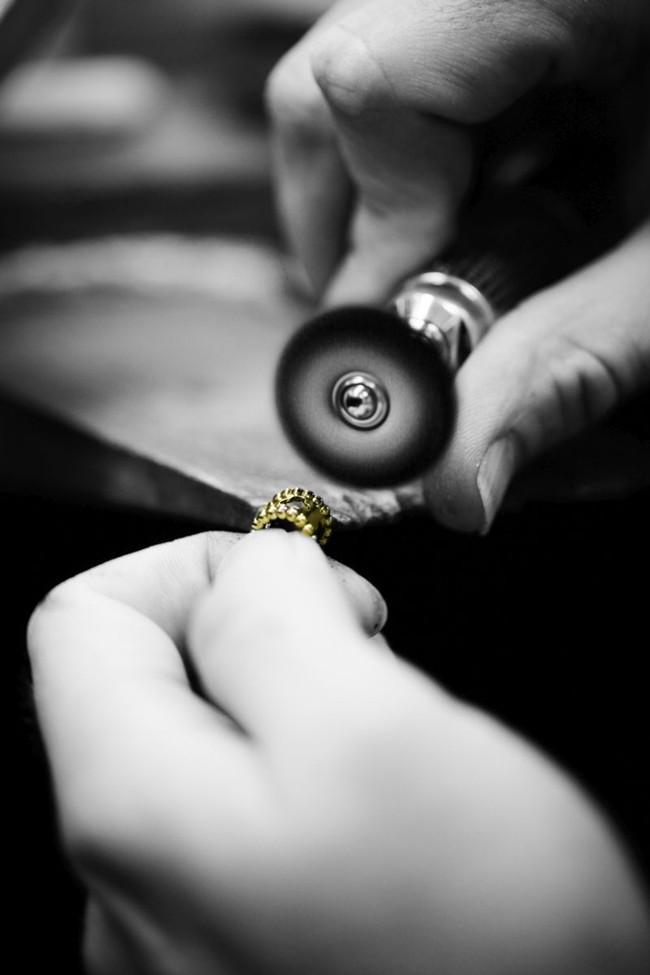 Perlee Ring, Yellow Gold, Diamonds