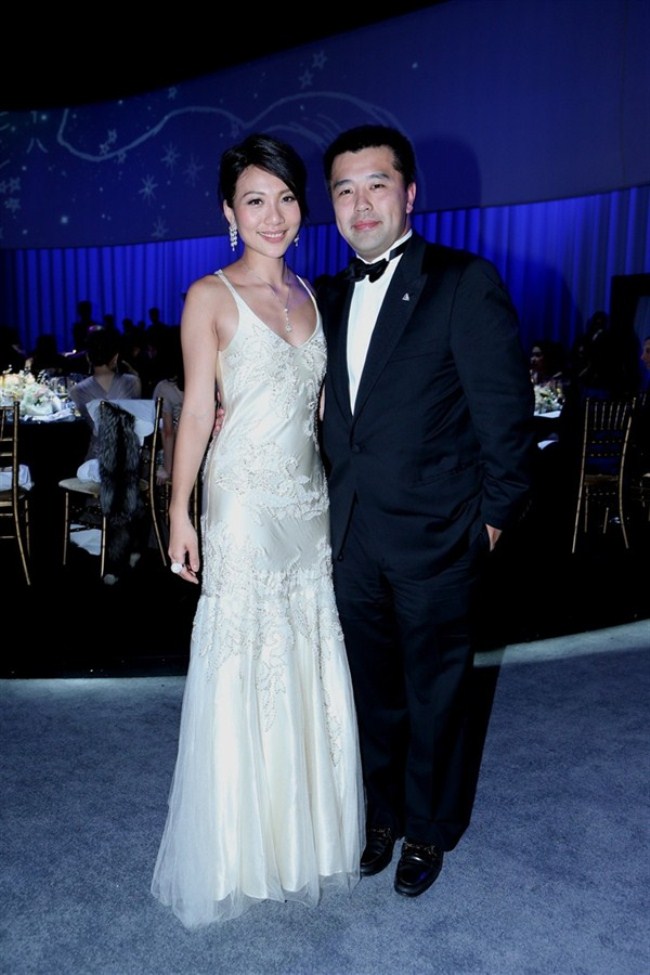 French jeweller Van Cleef & Arpels unveiled its latest high jewellery collection with an exclusive gala dinner at The Hong Kong Academy for Performing Arts on Feb 1. Dubbed Palais de la Chance, the collection pays tribute to both universal and culturally specific symbols of luck. Motifs such as the star, the dragon and the Sator Square are reimagined into 150 pieces of scintillating necklaces, bracelets, rings, earrings and brooches.
True to the collection's name, the theatre was converted into a dreamy blue-tinted palace. Guests admired the brilliant pieces on display while indulging in a sumptuous feast courtesy of three-star Michelin chef Alin Passard.
Guests spotted at the event included actress Deanie Ip, actress and celebrity model Jennifer Tse, celebrity model and entrepreneur Amanda Strang, and lyricist Wyman Wong.
More on the individual pieces later. Meanwhile, scroll down for the many beautiful faces that graced the occasion.