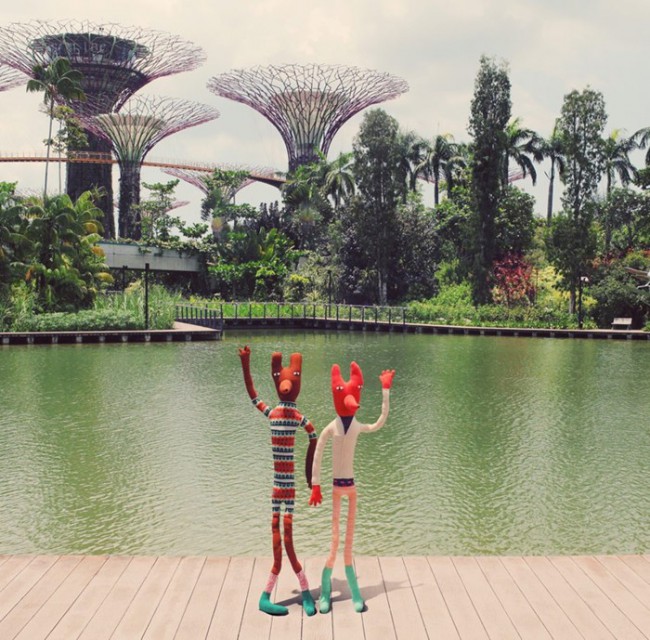 UK artist Donna Wilson has been making these knitted lovelies since 2003. They're all made by hand from super-soft lambswool in her workshop in London, but they've travelled as far as Seoul and New York.
And now they're here in Singapore for Wilson's first solo show here at curatorial space K+ at #03-14/15 Scotts Square, through May 31. Just for the show, the space has been transformed into a kooky woodland, full of giant woolly creatures and a posse of smaller animals. Plus, home ware: ceramics, blankets, tea trays and towels, and cushions.
Best part: The exhibit's been designed so that you can pose for photos with any (or all!) of these knitted creatures. Go ahead, strike a matching pose between a giant woolen wolf and his fox friend – all kitted out in sweaters, no less.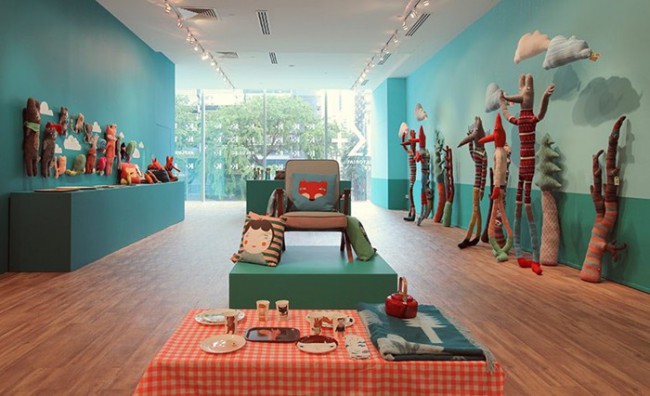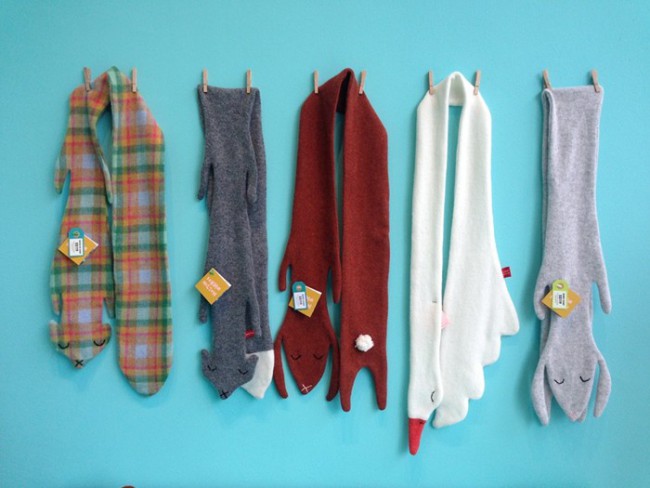 Fancy having a fox wrapped around your neck to keep warm, check out these quirky animal-shaped scarves ($119 each)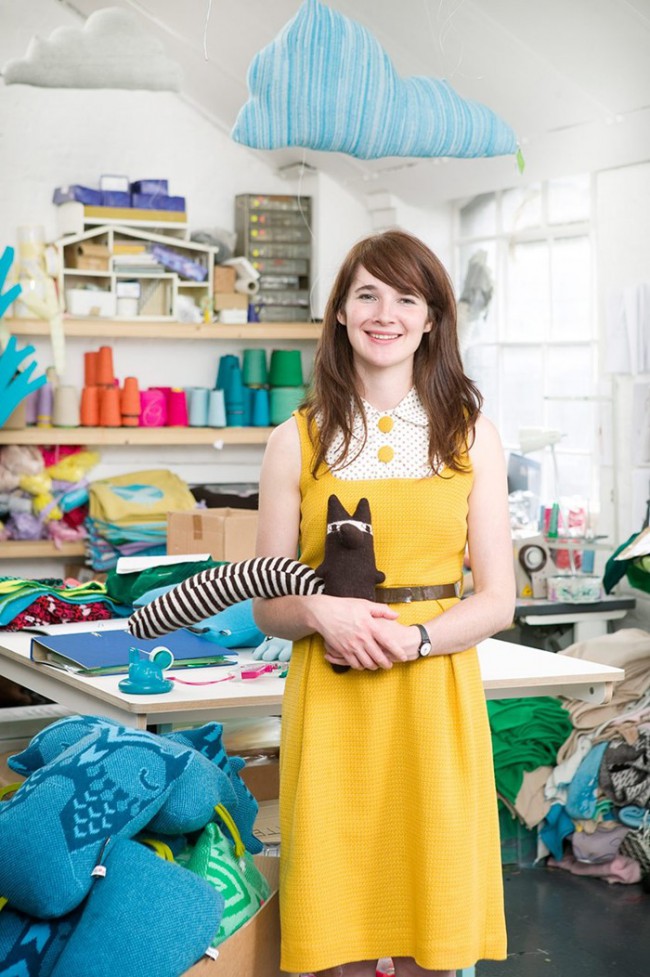 The artist Donna Wilson in her London studio.