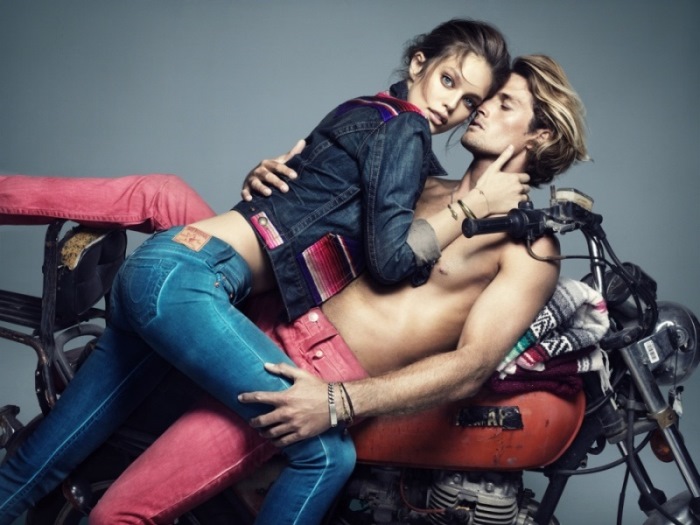 Emily DiDonato steams up Nino Muñoz's lens for the fall 2012 campaign from denim label True Religion. Emily poses alongside male model Ryan Heavyside in the studio images styled by Katie Mossman.
"This season, I was inspired by the spirit of America and the unique style that the country embodies. The FW12 collection stays true to self-expression and individuality while continuing to exude the integrity of American design." said Jeff Lubell, founder and CEO of True Religion.
FW12 pulls from the heritage of America, reinventing classic styles. It is a nod to the past that takes inspiration from the timeless appeal of American design.
Check out the campaign video below which is set to the song Chickenblood by Bradleyboy Mac Arthur.