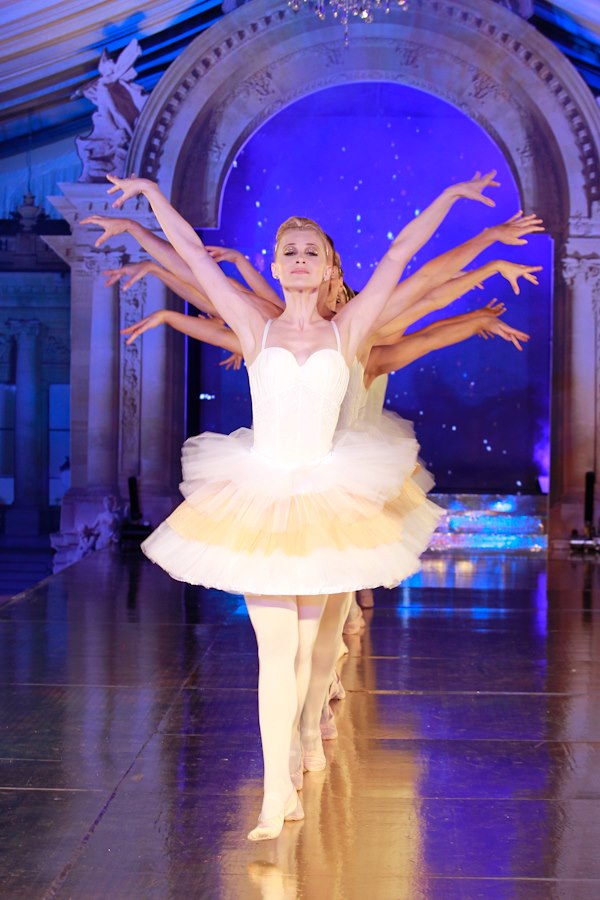 126 year old German lingerie manufacturer Triumph International celebrated its 40th anniversary in Singapore on 15 August 2012 at Alkaff Mansion with a spectacular runway showcase of the latest Autumn/Winter 2012 and revolutionary Shape Sensation collections.
Over 300 guests including media, celebrities, trade partners and distinguished guests attended the lingerie party of the year set against the luscious surroundings of Alkaff Mansion. Celebrities spotted included, Jesseca Liu and Michelle Chia.
Inspired by "Queens of the World" the highlight of the night kicked off on a high note with Nessun Dorma sung by soprano Erin.  Choi followed by ballerinas performing.
Famed Singapore designer provided the models with elaborate accessories and headgear bringing to mind the majesty of Queens of the different countries and eras.   In the first set, the models donned on crowns and beaded necklaces drawing inspiration from Queen Elizabeth.
"Queen Cleopatra" saw a combination of gold, ebony and ivory in the second set while Parisian chic took over the segment inspired by Queen Victoria with beautiful shades of luxurious white, flirty pink and vivacious black pieces accented by faux fur and feathered hats.
Traditional Indian culture was presented through the statuesque models in lingerie pieces in hues of turquoise, indigo and lavender in the Queen of India segment.
"Birth of a New Queen in Shapewear" – The Shape Sensation was unveiled by three dancers covered in white wraps symbolising "cocoons" breakout out from the wrap to reveal revolutionary Shape Sensation pieces.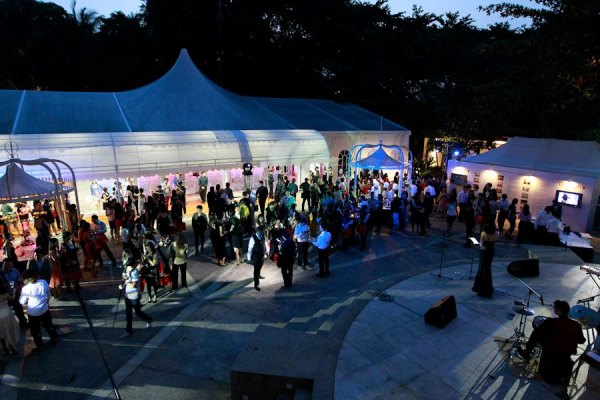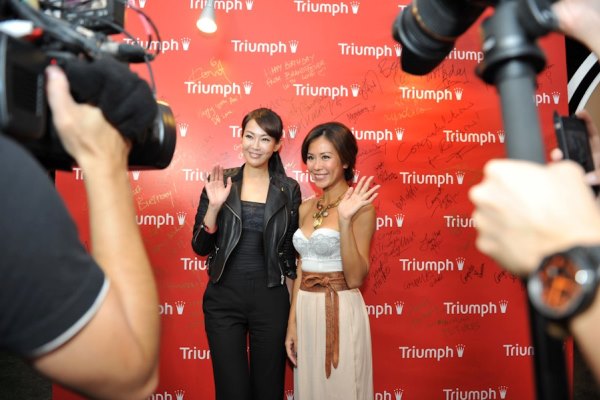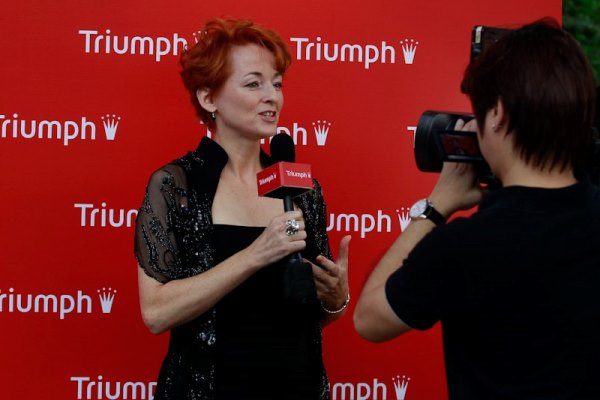 Head of design Asia, Triumph, Ms Uta being interviewed