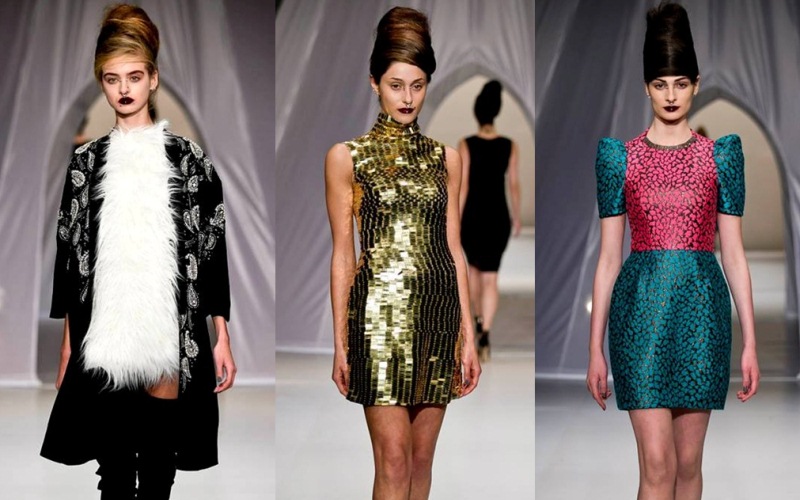 Trelise Cooper and the amazing creative team pulled off yet another extravagant production at New Zealand Fashion Week 2013, with models strutting gorgeously through and around a white canopy that dropped from the ceiling to create a walk through tent.
Models wore dark and dramatic makeup and piercings together with 70′s esque beehive hair to complete the funky princess look.
The high fashion women's label was full of luxurious textures oozing nonchalant sophistication from Trelise's Autumn/Winter 2014 collection for the 'look at me' girl about town.
The label is well-known in the couture canon for its classic and timeless appeal and in this collection Trelise turns it up a notch showcasing a cocktail of Technicolor dress, funky tartan and leather, a dash of glitter and gold, playful cuts and one of a kind looks that are versatile enough to suit any women.