Sara Sampaio wears Tory Burch Georgette Top $295, Sail Cropped Pant $350 and Tory Sport Ruffle Sneaker $225 from spring-summer 2017 collection
Tory Burch's spring-summer 2017 collection spotlights East Coast meets West Coast style for a colorful collection. Portuguese model Sara Sampaio appears in the campaign where nautical style and maritime themes rule. Standout pieces from the new season include the 'Pier' dress, 'Gemini Link' bikini and oversize sunglasses. Sara poses on location at the beach in the sun-drenched images.
"East Coast meets West Coast. For Spring/Summer 2017, we begin out East, hostess chic to cool prep. From there, we continue to the free-spirited beach towns of the West Coast. It's about contrast: graphic motifs and engineered prints, rope and rickrack, pearls and macramé, mules and moccasins, structured and bohemian ease. Relaxed and effortless…quintessential American style," designer Tory Burch says.
——————————————————–
SARA SAMPAIO – TORY BURCH SPRING/SUMMER 2017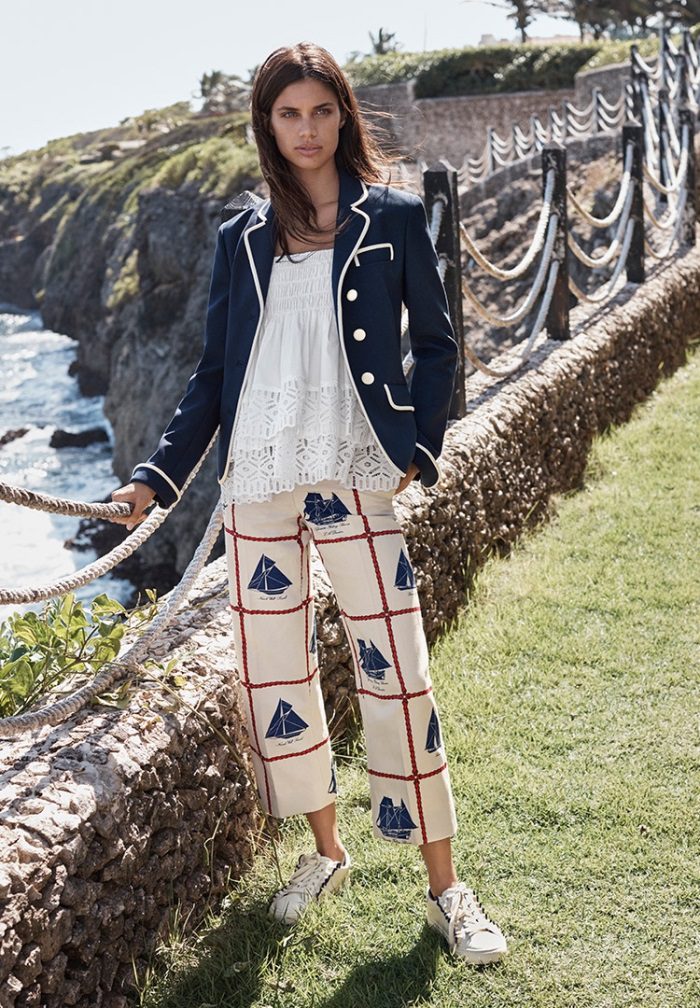 Tory Burch Carrie Blazer $395, Tory Burch Georgette Top $295 and Sail Cropped Pant $350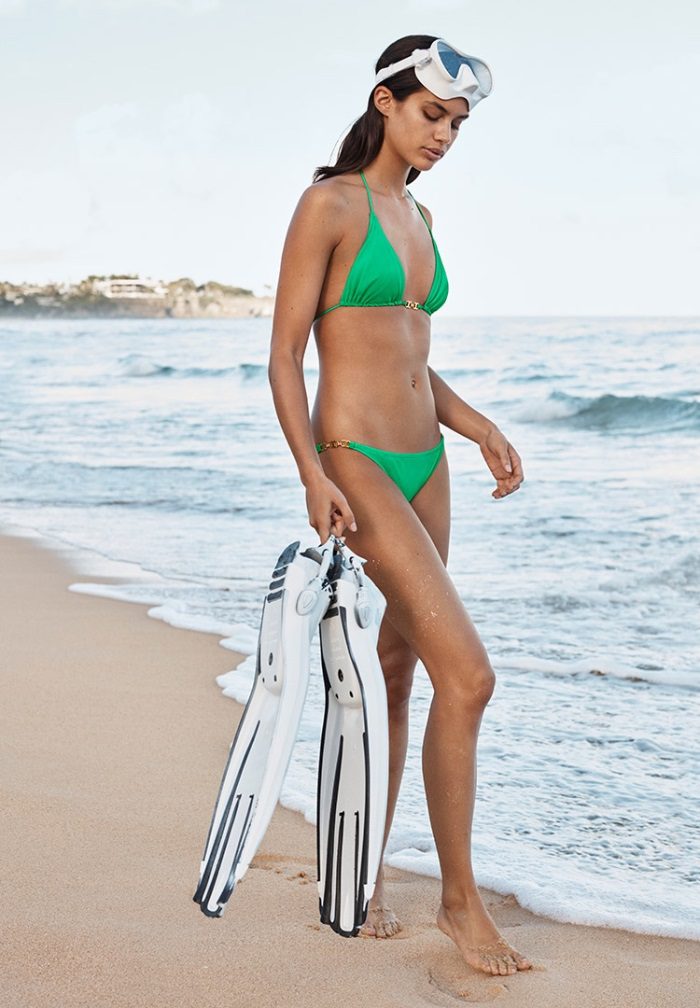 Sara Sampaio models Tory Burch Gemini Link String Top $110 and Gemini Link Bikini Bottom $110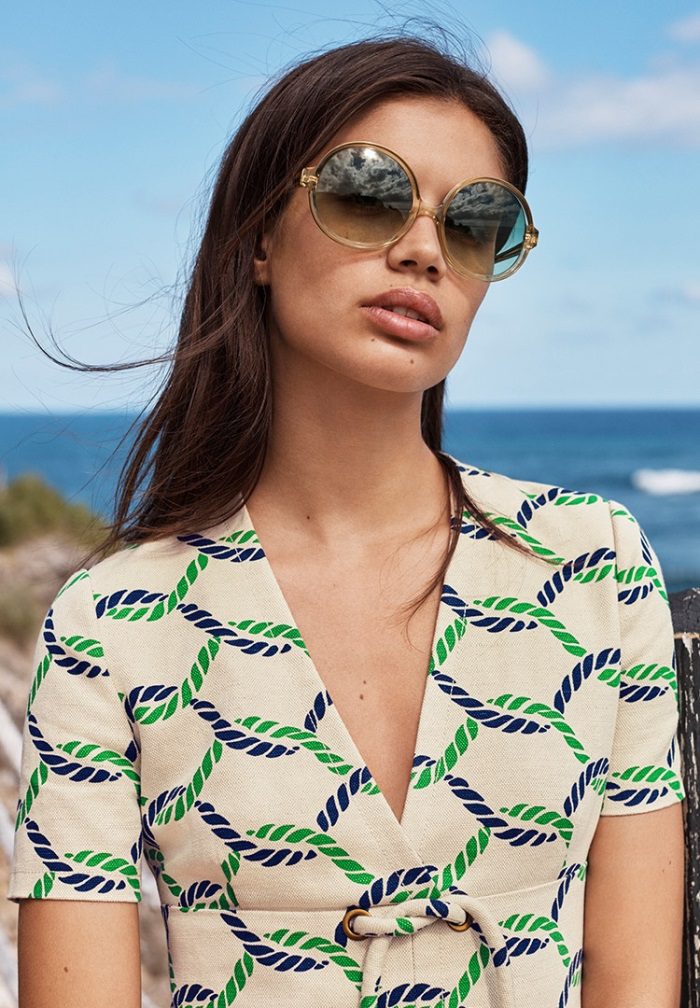 Model Sara Sampaio wears Tory Burch Pier Dress $375 and Oversize Round Sunglasses $250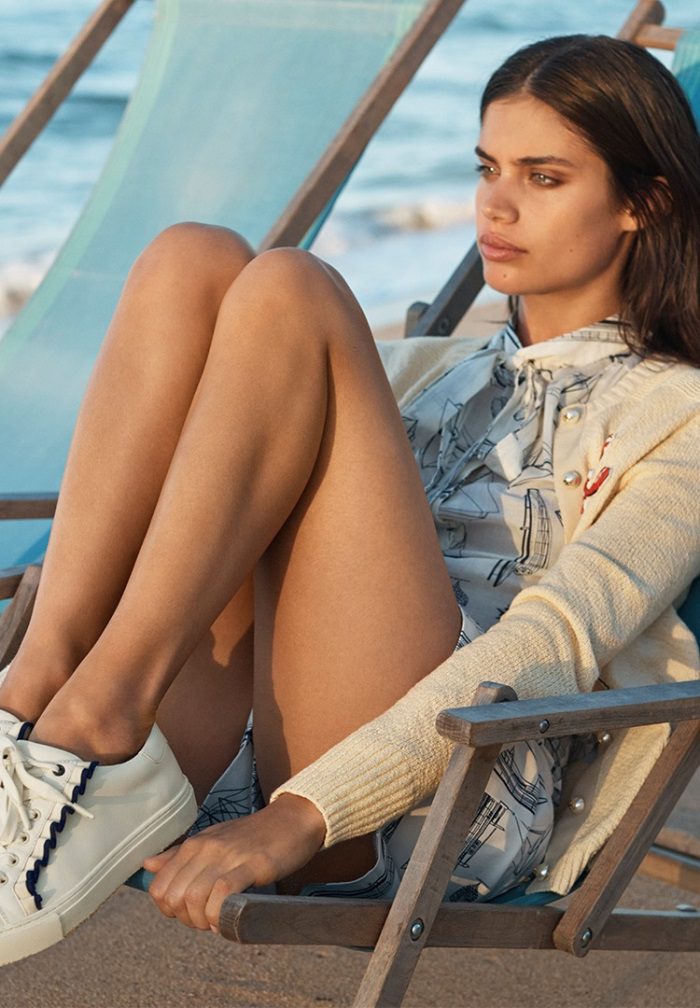 Tory Burch Cruise Cardigan $395, Kia Bow Blouse $225, Adrift Skort $195 and Tory Sport Ruffle Sneaker $225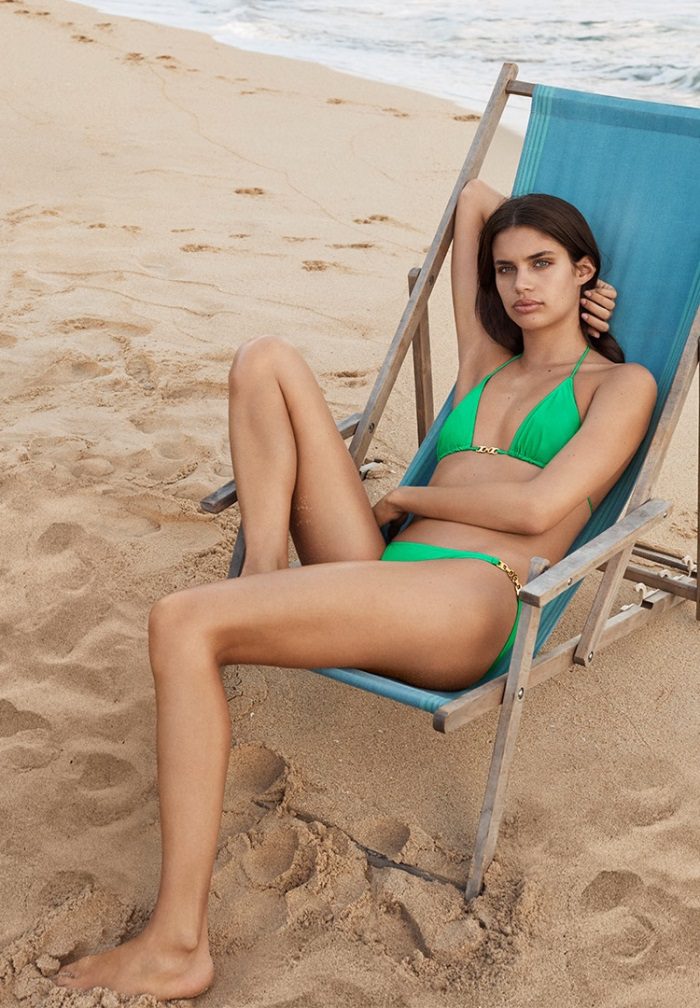 Sara Sampaio poses on the beach in green Tory Burch Gemini Link String Top $110 and Gemini Link Bikini Bottom $110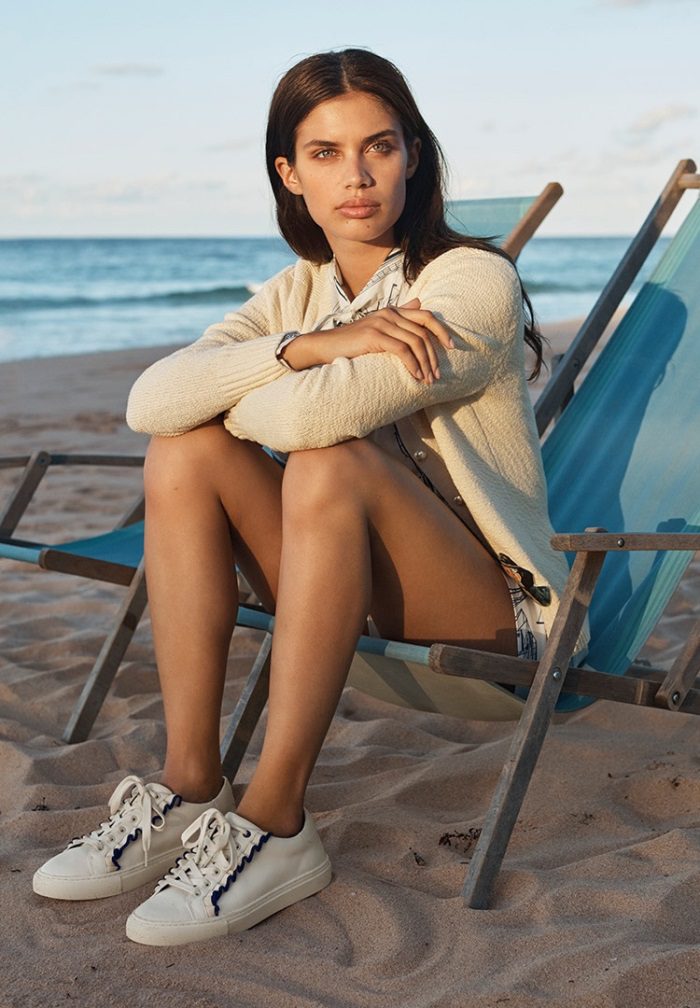 Posing on the beach, Sara Sampaio models Tory Burch Cruise Cardigan $395, Kia Bow Blouse $225, Adrift Skort $195 and Tory Sport Ruffle Sneaker $225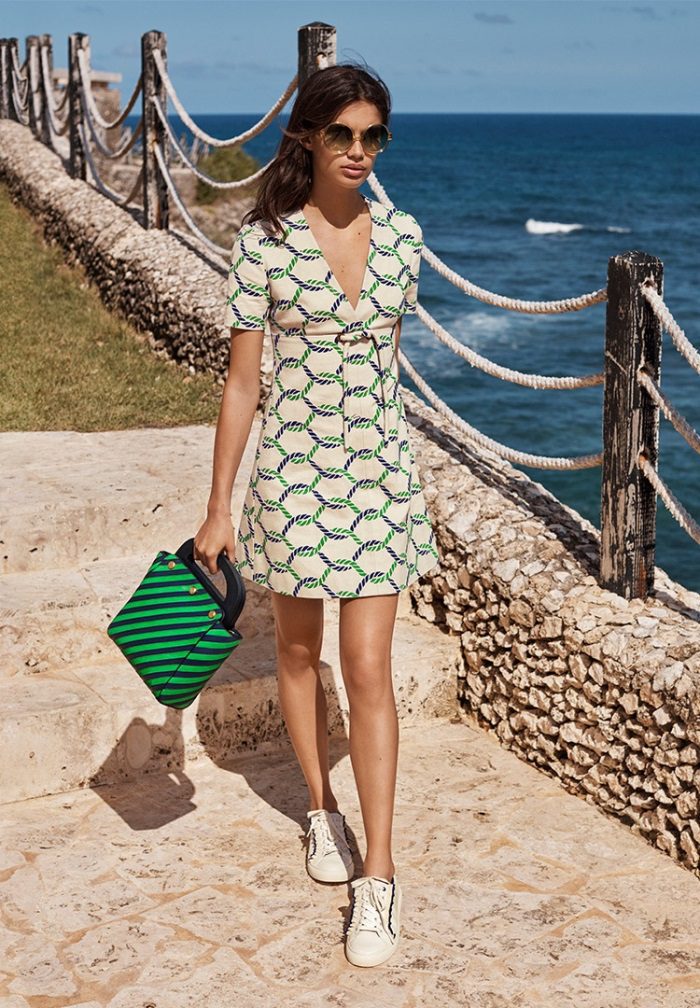 Sara Sampaio models Tory Burch Pier Dress $375, Oversize Round Sunglasses $250, Striped Bermuda Bag $595 and Tory Sport Ruffle Sneaker $225