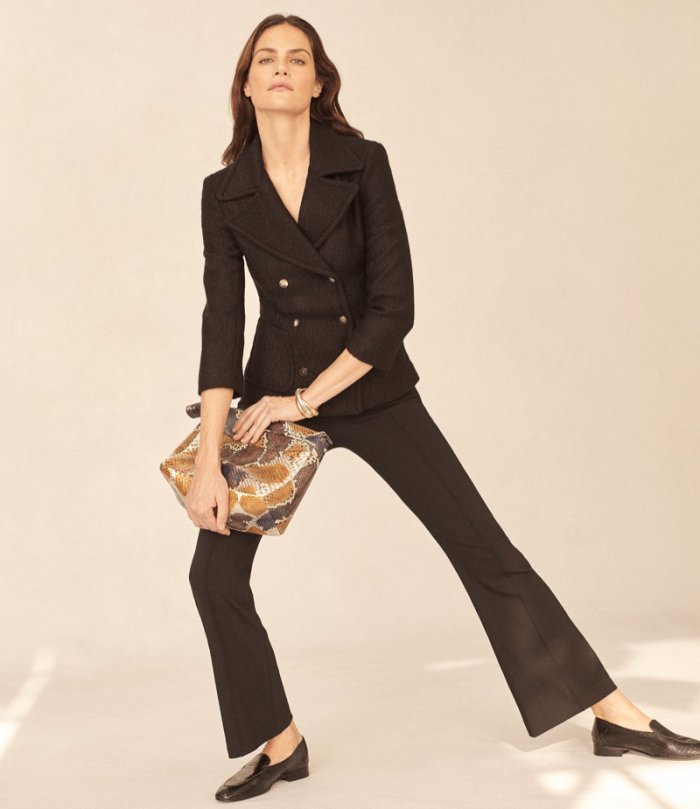 Suit up in flares – The Row Nori Boucle Double-Breasted-Jacket, Beca Crop Flared Pants, Two For One 12 Python Pouch and Alin Snakeskin Loafers
Ashley and Mary-Kate Olsen's The Row gets a modern update for the resort 2017 season. With a new lookbook that arrived at Barneys, model Missy Rayder poses in the label's new arrivals.
From flared trousers to slip dresses and knit sweaters, these pieces feature elevated everyday essentials. A color palette of soft neutrals serves as the perfect complement for the new season. Finishing the look, The Row offers up leather pouches, sling-back pumps and loafers.
————————————————————————-
THE ROW RESORT 2017 COLLECTION AT BARNEYS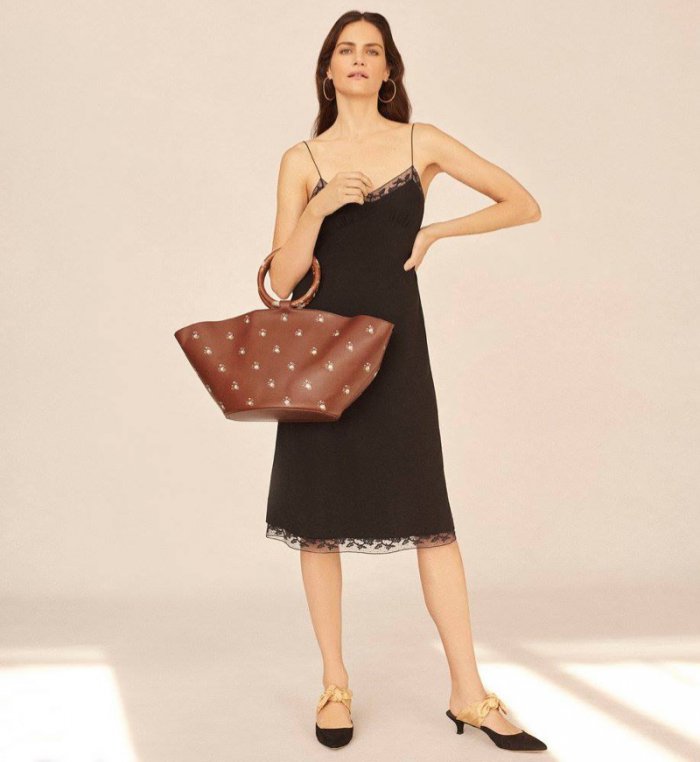 Embrace the slip dress trend – The Row Santi Silk Slip Dress and Market Bag. Sidney Garber Perfect Round Large Hoop Earrings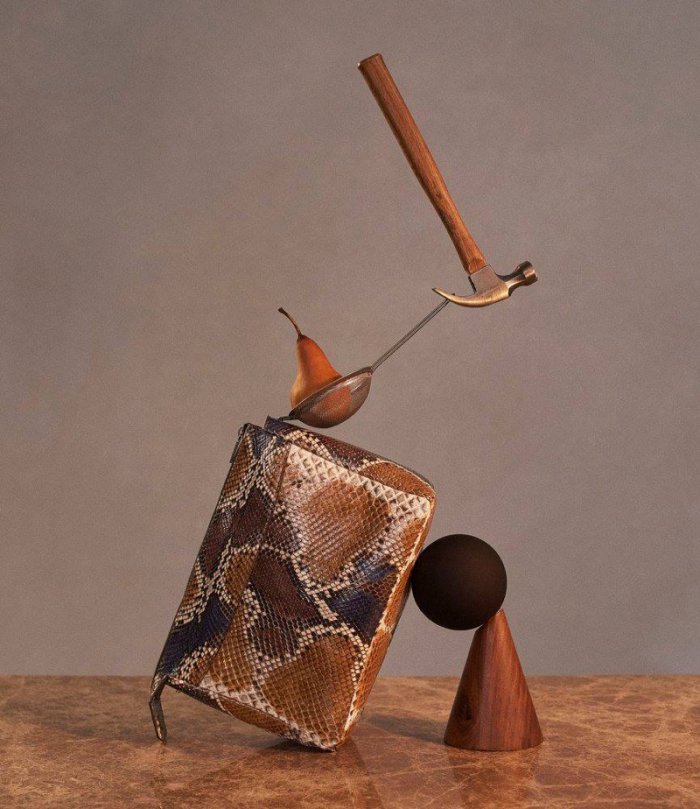 Hold your essentials in a sleek pouch – The Row Two For One 12 Python Pouch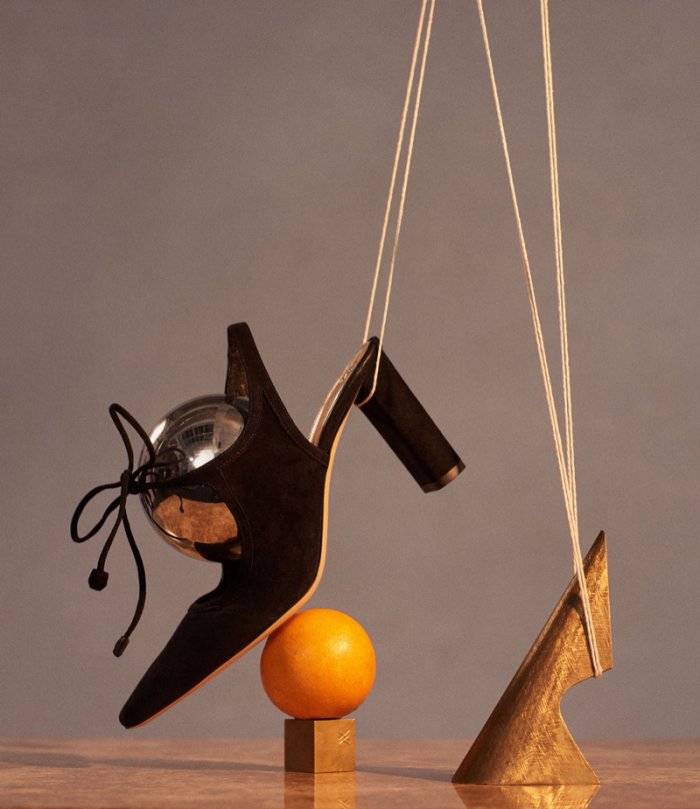 These pumps are office-ready – The Row Camil Suede Slingback Pumps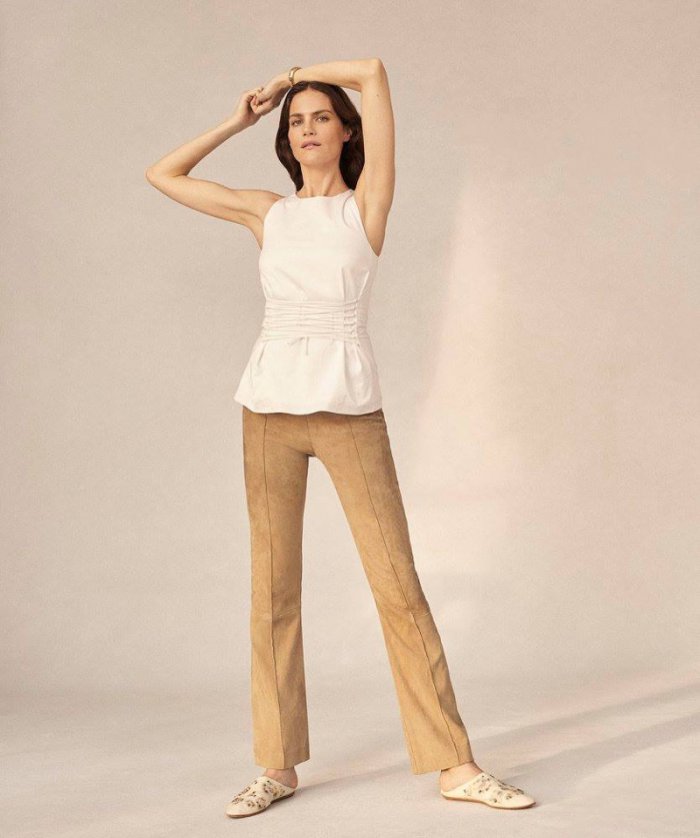 Casual gets luxe – The Row Tallo Poplin Lace-Up Top, Beca Suede Flared Pants and Camil Suede Slingback Pumps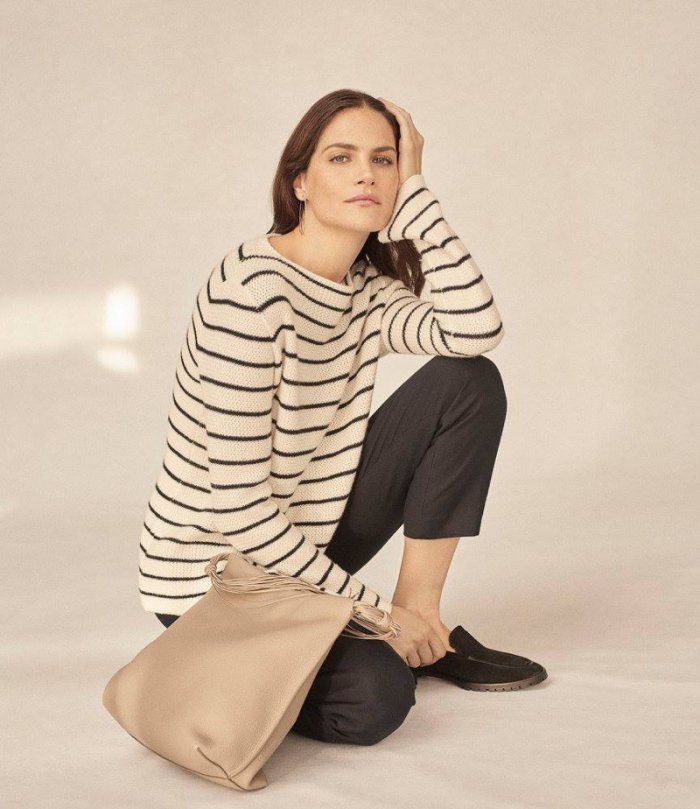 A striped sweater is a wardrobe essential – The Row Stretton Striped Cashmere-Silk Sweater, Blake Crop Pants and Cory Suede & Mink Loafers. Sidney Garber Perfect Round Large Hoop Earrings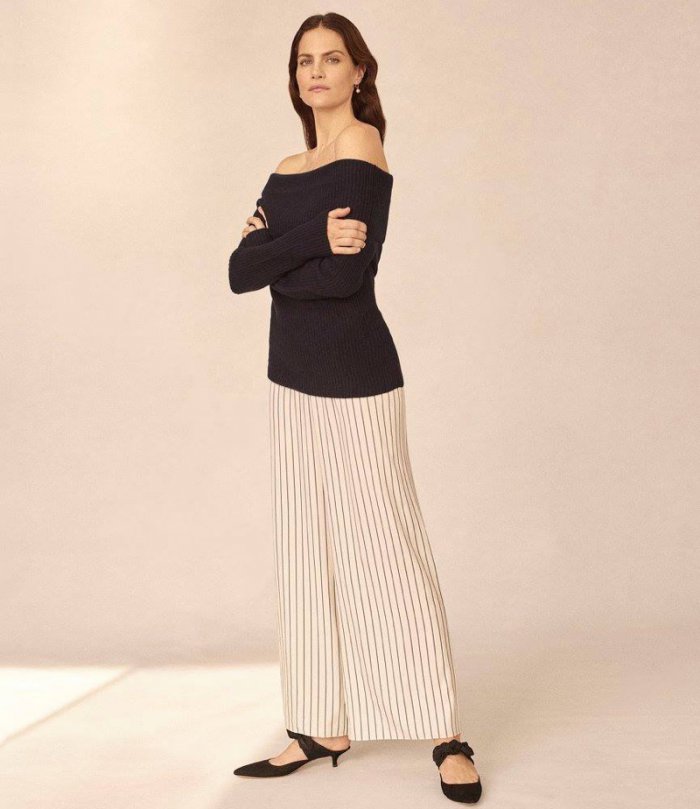 Flaunt some shoulder in this look – The Row Agneta Rib-Knit Off-the-Shoulder Sweater and Lala Striped Silk Pants. Sidney Garber Ball-Dop Earrings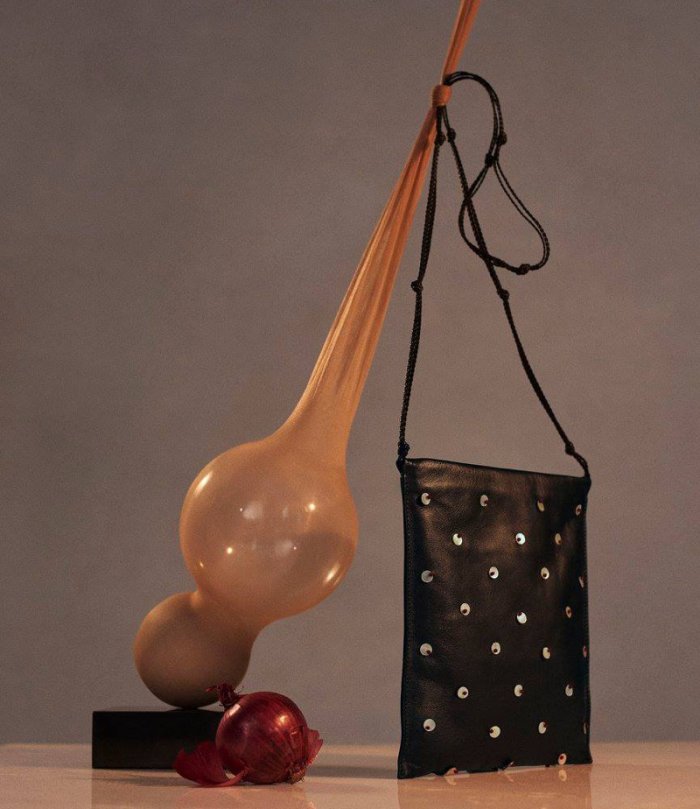 This pouch features pearl embellishments – The Row Medicine Large Pouch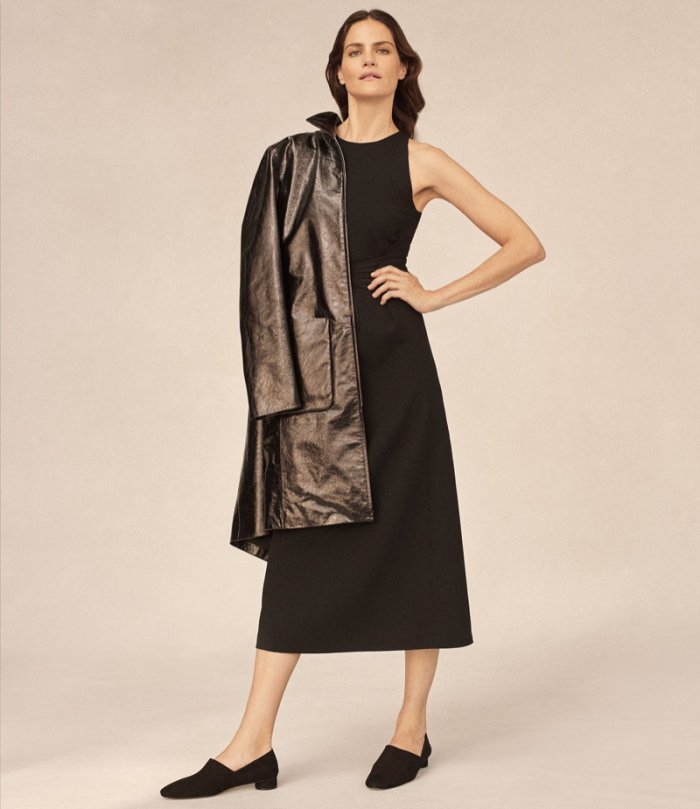 We love this little black dress – The Row Mendoa Patent Leather Coat, Lao Wool Crepe Dress and Noelle Loafers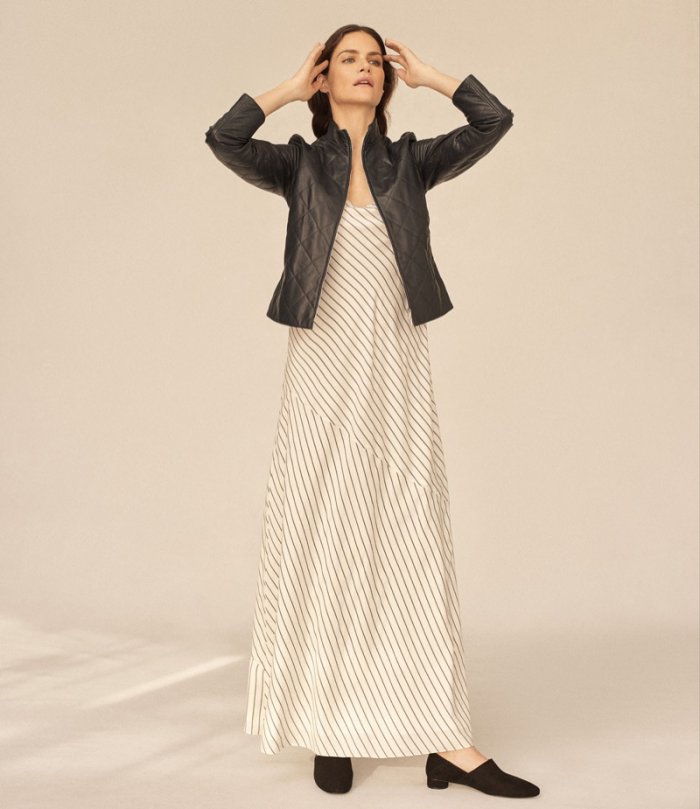 A maxi dress has the perfect slouchy shape – The Row Quipton Quilted Leather Jacket, Streb Striped Georgette Maxi Dress and Noelle Loafers