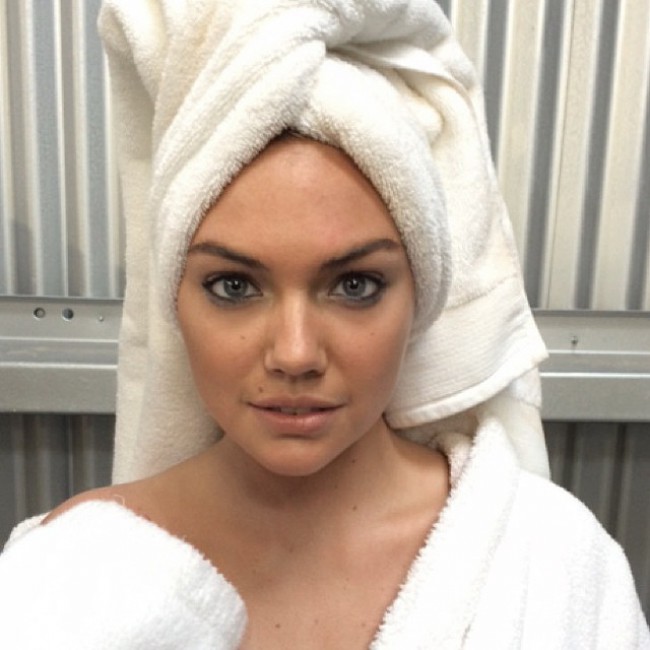 Kate Upton by Mario Testino / Courtesy of Instagram
Supermodel Kate Upton recently opened up about the nude photo hacking scandal in an interview with London's ES Magazine, but she also talked about some lighter topics such as her diet plan with the magazine. The blonde bombshell revealed that on a "good day" she eats a pretty plain diet.
Upton starts her day with scrambled eggs (one white, one whole) and green tea. For a snack she eats 10 raw almonds with a green juice. Then for lunchtime it is quinoa with grilled chicken and vegetables. Her 4 p.m. afternoon snack is a protein bar while dinner is a sashimi or kale salad with grilled salmon and cashews. Kate says she loosens up a little with Tequila Tuesday, but this diet seems pretty strict. Could you eat like Kate?