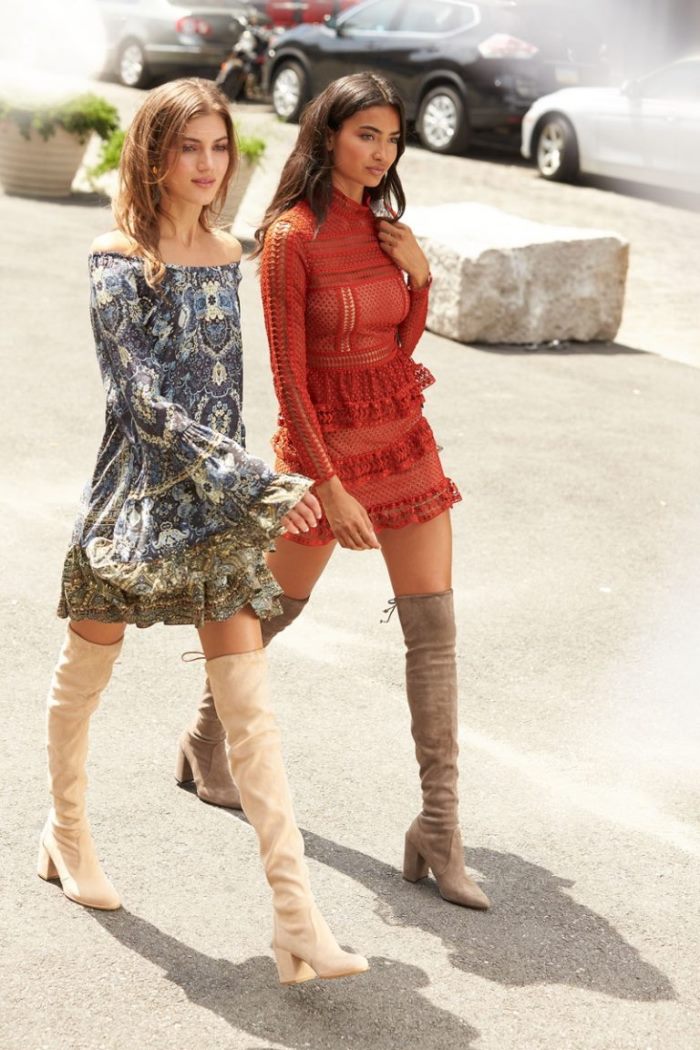 (Left) Valery Kaufman wears Stuart Weitzman Tieland Suede Over-the-Knee Boot in Skin (Right) Kelly Gale wears Stuart Weitzman Highstreet Suede Over-the-Knee Boot in Praline
Stuart Weitzman fall 2016 collection is serving up plenty of inspiration for boot season. And with Neiman Marcus' recent lookbook called '#Squadgoals Accomplished', the fashion retailer shows off the shoe brand's latest designs in pairs.
Photographed by Nick Prendergast and styled by Mary Beth Yates, models Valery Kaufman and Kelly Gale hit the streets in seriously sexy boots. From over-the-knee suede styles to metallic booties, these shoes are made for walking. The shoot was made with art direction by David Krauk with John Ruidant on hair and Brett Jackson on makeup.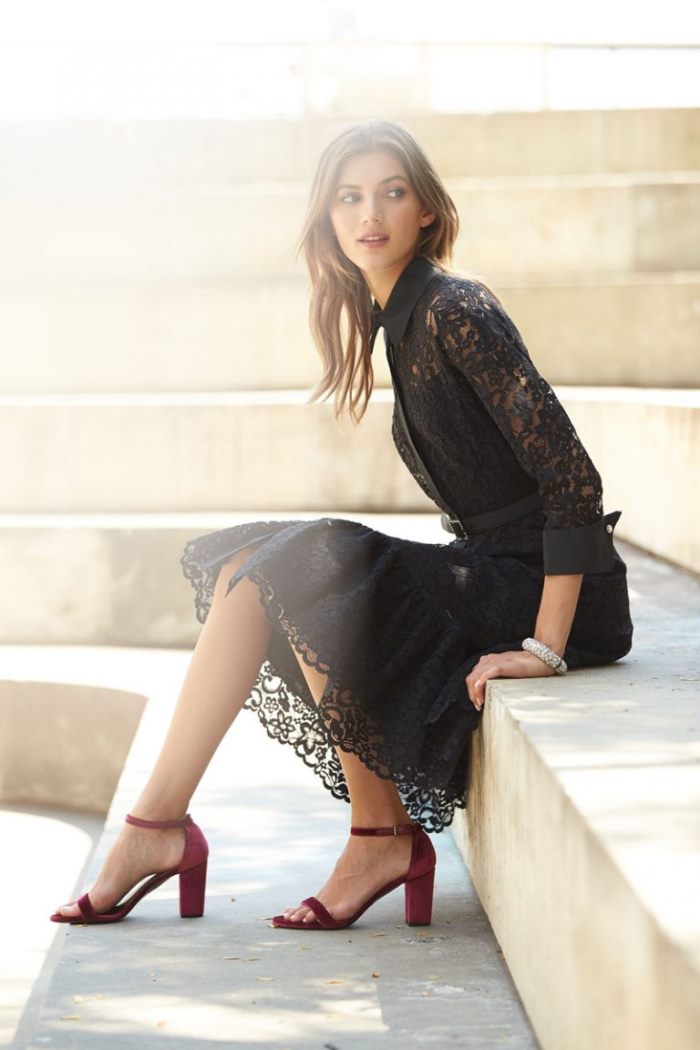 Valery Kaufman wears Stuart Weitzman Nearlynude Velvet City Sandal in Scarlet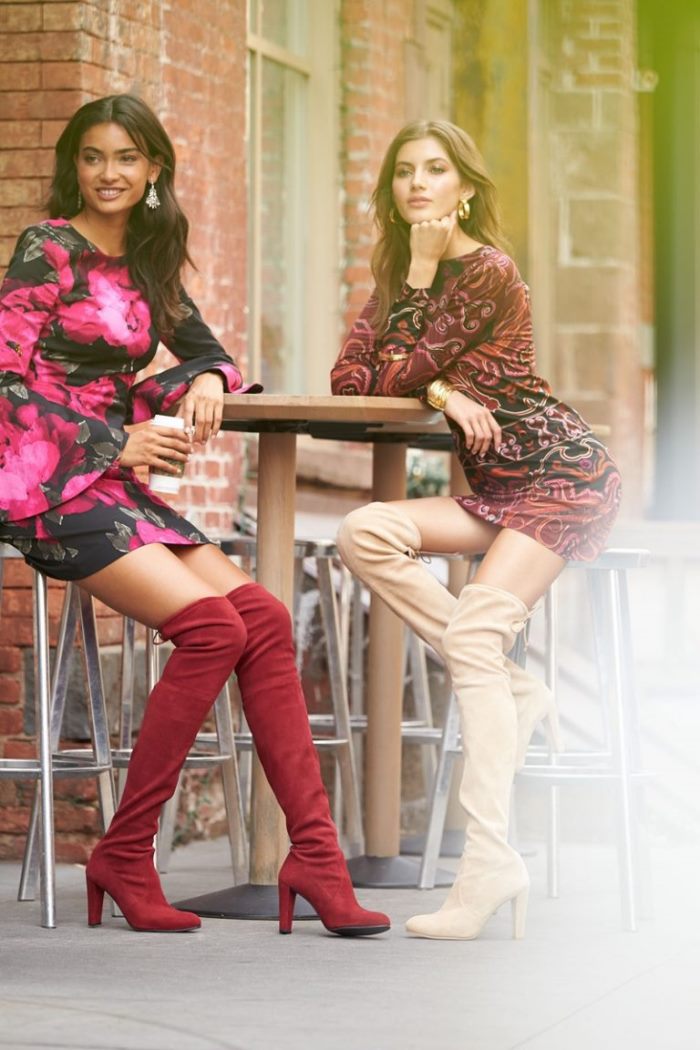 (Left) Kelly Gale wears Stuart Weitzman Highland Suede Over-the-Knee Boot in Scarlet (Right) Valery Kaufman wears Stuart Weitzman Highland Suede Over-the-Knee Boot in Skin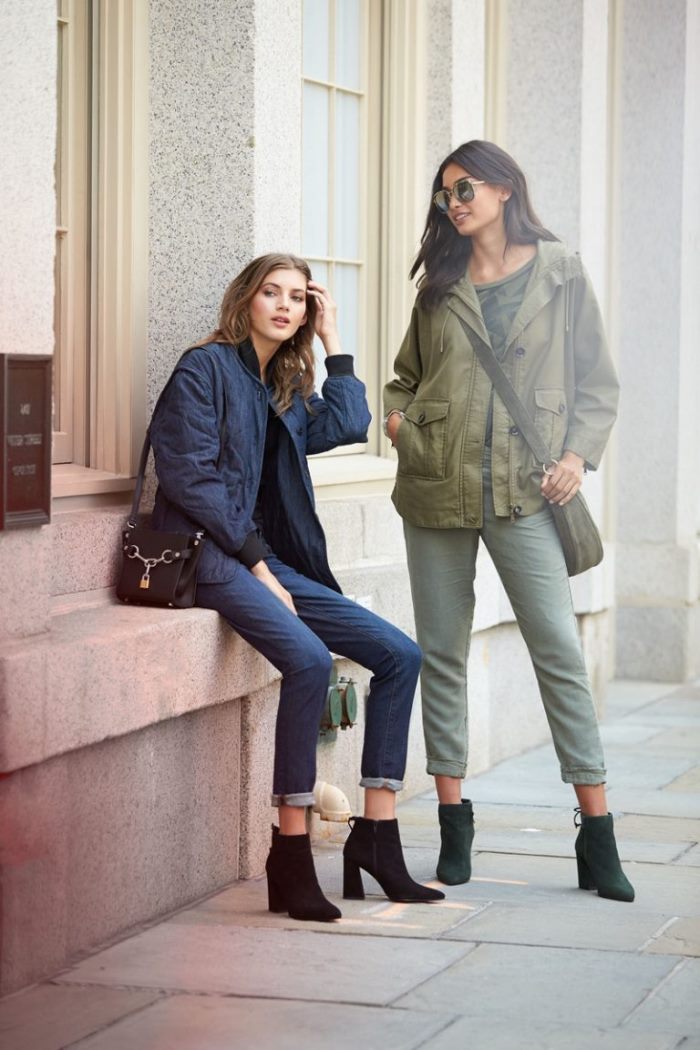 (Left) Valery Kaufman wears Stuart Weitzman Grandiose Suede Pointed-Toe Bootie in Black (Right) Kelly Gale wears Stuart Weitzman Grandiose Suede Pointed-Toe Bootie in Forest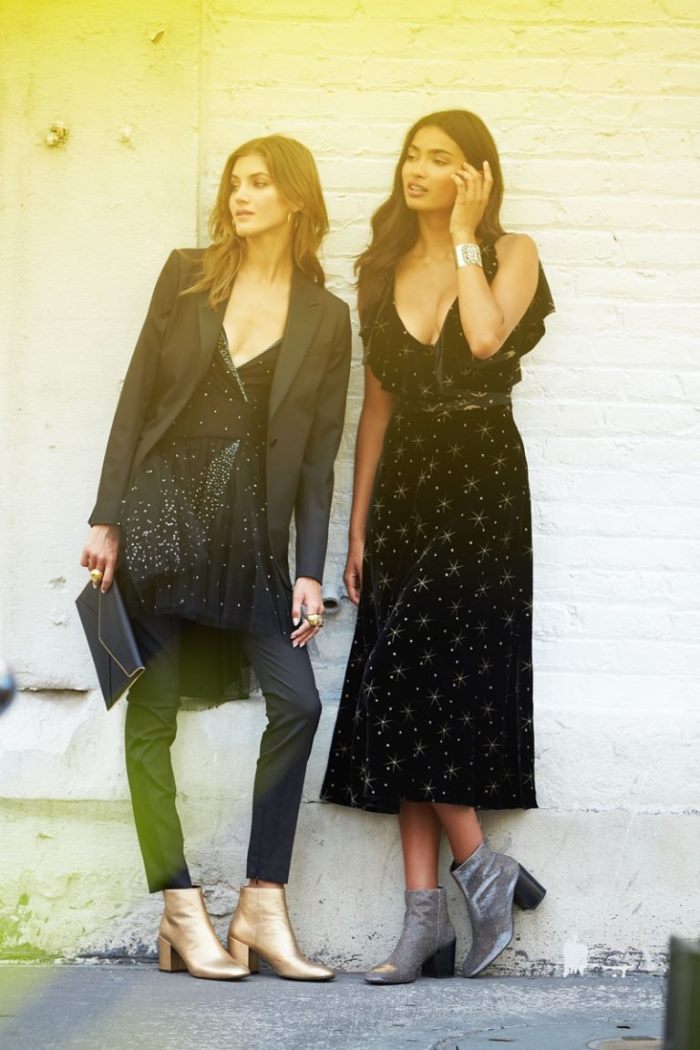 (Left) Valery Kaufman wears Stuart Weitzman Bacari Leather Chunky-Heel Bootie in Chino (Right) Kelly Gale wears Stuart Weitzman Bacari Leather Chunky-Heel Bootie in Pyrite
Kelly Gale wears Stuart Weitzman Cordonmid Velvet Lace-Up Pump in Teal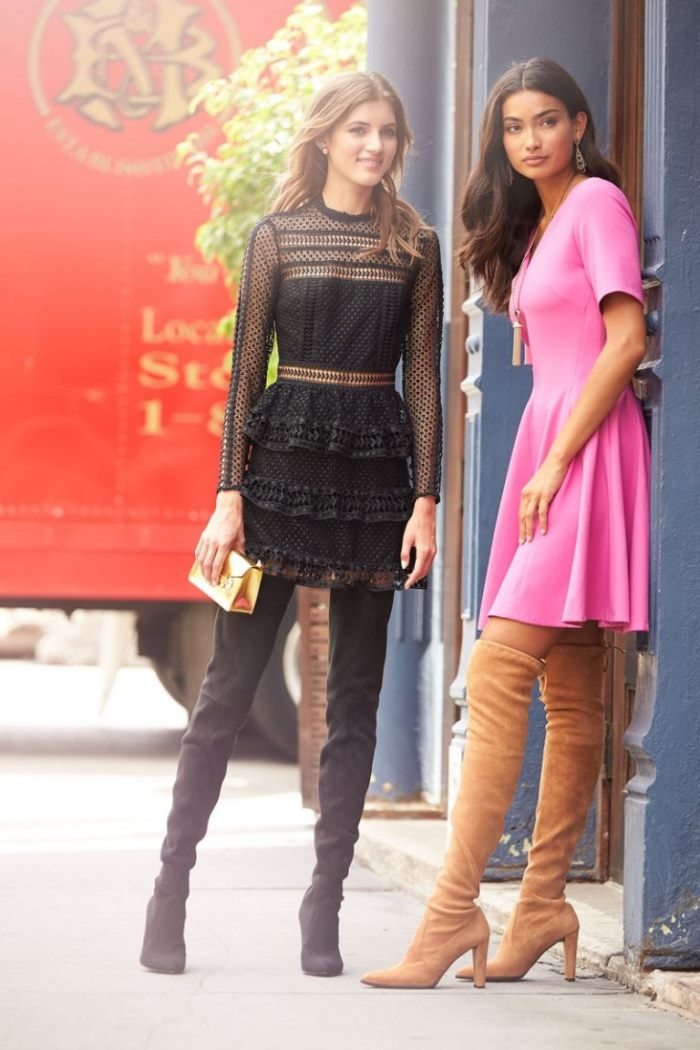 (Left) Valery Kaufman wears Stuart Weitzman Alllegs Suede Over-the-Knee Boot in Black (Right) Kelly Gale wears Stuart Weitzman Highstreet Suede Over-the-Knee Boot in Toffee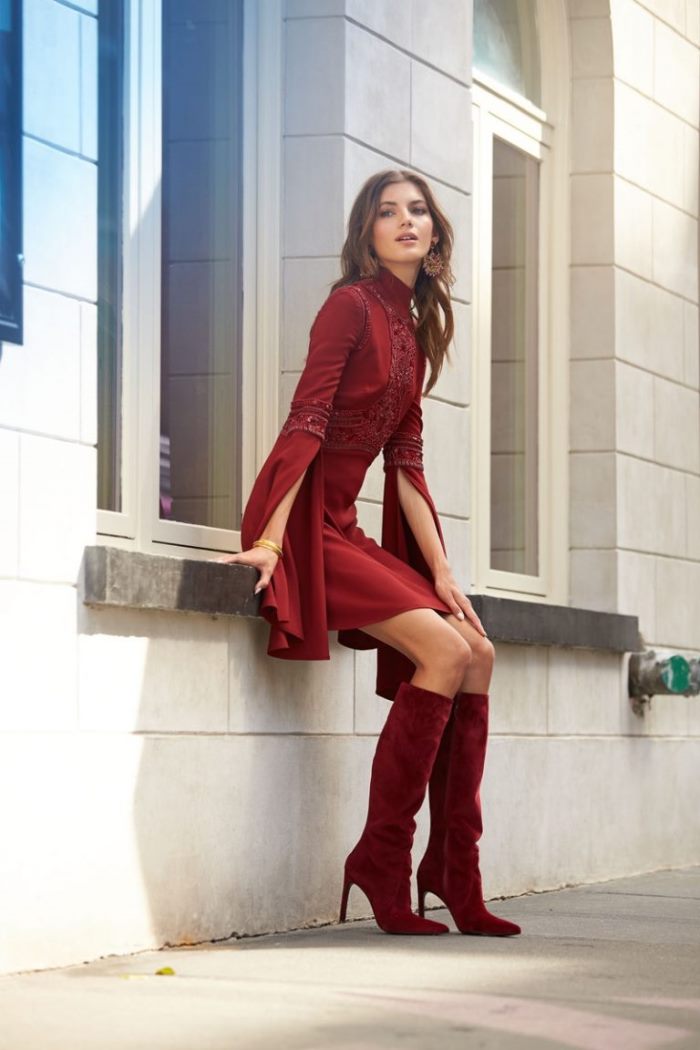 Valery Kaufman wears Stuart Weitzman Hyper Pointed-Toe Velvet Knee Boot in Scarlet