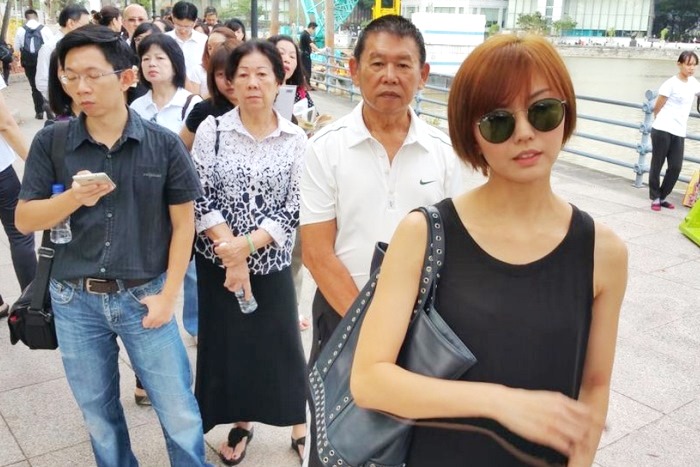 SINGAPORE – Mandopop star Stefanie Sun was spotted among the thousands of others in a long line to pay their respects to Singapore's first Prime Minister, Mr Lee Kuan Yew, Zaobao.com reported.
She was with her family and among the first in the queue this morning.
Sun also tweeted her condolences shortly after his death was announced on March 23, and penned a moving tribute to the late Mr Lee for The Straits Times.
In her tribute, she recalled singing Mr Lee's late wife's favourite song, Que Sera Sera at the Business Chinese Awards in 2011. She heard later that there were tears in his eyes during her performance.
(Photo: @MayWongCNA)