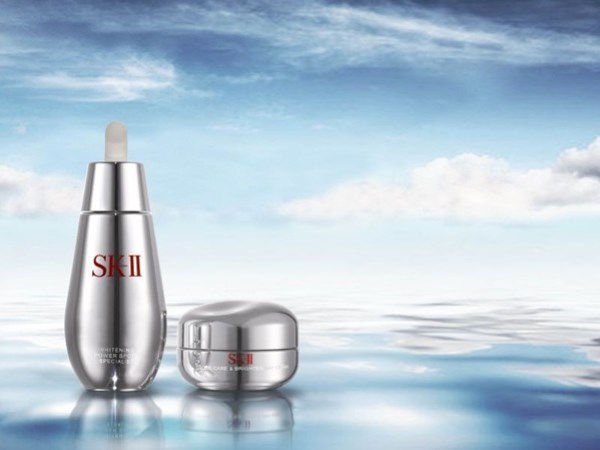 SK-II's new Whitening Spots Care Series features the skincare brand's most revolutionary spots-fighting technology to date. The Whitening Power Spots Specialist and the Spots Care & Brighten Day Cream are engineered to leave you with zero percent worries on spots. Clinical studies have shown that usage of the dynamic duo reduce spots more than 1.5 times after four weeks of usage, when compared to using just the Day Cream alone. When a spot forms, the skin around it becomes damaged. This causes a decline in skin turnover, a loosened basement membrane and chronic inflammation of the skin.
The Whitening Power Spots Specialist contains SK-II's powerful Ultimate Spots Corrector – a product of five years of research and development into whitening technology. Aside from fighting off spots, the Ultimate Spots Corrector also acts on existing skin damage to prevent the formation of more spots. The Whitening Power Spots Specialist also has SK-II's miracle Pitera, YPC, Oats Essence and Dipotassium Glycyrrhizinate (DPG), to help repair existing skin damage. Brightening agents De-melano P3C and Inositol work to break the core of melanin pillars to reduce spot formation.
Accompanying the Whitening Power Spots Specialist is the Spots Care & Brighten Day Cream that is designed to defend the skin against daytime damage and lighten the appearance of spots. The cream contains the Day Ultimate Spots Corrector – a complex made up of three key ingredients – Day Vitamin Booster, De-melano P3C and Pitera. The Day Vitamin Booster gradually releases vitamins for the skin when stimulated by UV exposure, while whitening active De-melano P3C travels deep into the skin surface. These two ingredients work together with Pitera to protect the skin from daytime damage.