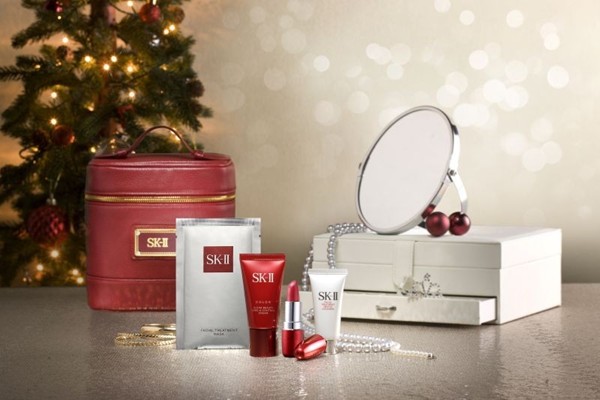 This holiday season, give the gift of lasting beauty with SK-II's expertly curated skincare collections. Dedicated to providing the ideal gift for her and for him, SK-II unveils a delightful new series of holiday exclusives perfect for those who appreciate giving and getting something that is more than unexpected. This year, SK-II houses its iconic Facial Treatment Essence in distinctive bottles touched by the artistic flair of Taiwanese digital artist Po-Chih Huang, the 2013 winner of the prestigious Taipei Arts Awards Grand Prize.
Dubbed as one of the top emerging artists to watch out for, Huang has transformed the classic bottle with his signature artistic technique in digital technology. This festive season, the iconic bottles will debut in stunning refreshed digital floral compositions, spanning tulips, hydrangea, freesia and cypress. Each design represents a different facet of beauty – passion, elegance, compassion and wisdom – that translates into a celebration of the recipient as well as a wish for them, making it the ultimate gift of the season for your loved ones.
The sets range from S$233 to S$974.