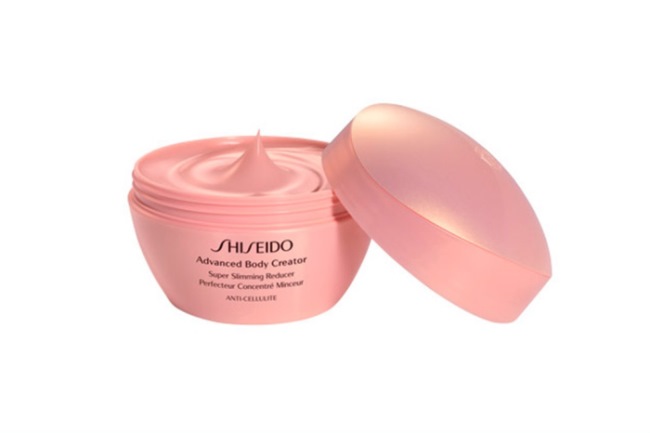 Shiseido has unveiled Advanced Body Creator Super Slimming Reducer today, a new product to fight fat and counteract the appearance of cellulite, in collaboration with Dr. Michael Detmar, professor at Swiss science and technology university, ETH Zurich. Containing Shiseido's Fat Fighting System, the body cream is based on three key ingredients – caffeine, hawthorn extract and poria cocos.
Fagus sylvatica extract with collagen boosting powers promotes skin firmness by improving collagen production, while grapefruit oil and Western hawthorn extract help to burn fat and bring it out. Using the exclusive Agar gel technology, the texture feels light and dewy when applied to the skin, but leaves skin hydrated and smooth.
'Fat fighting Capsules' break instantly after the cream is smoothed over the body, releasing effective ingredients into the skin. The results show thighs are refined, the waist looks thinner and the body's silhouette becomes sculpted with 16% of fat layer reduction within four weeks.
The new Shiseido Advanced Body Creator Super Slimming Reducer will be available from May 2nd.