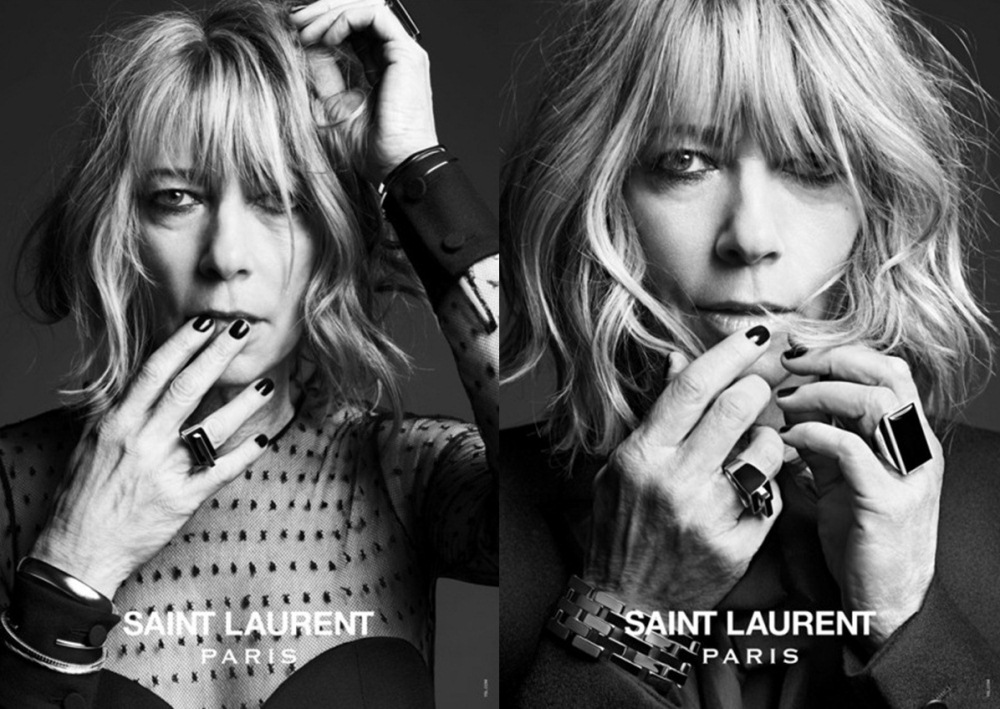 Yves Saint Laurent and music have always been very close to each other and Hedi Slimane continues to emphasize the connection with his new Saint Laurent Music Project. The portrait series draws "on the relationship between rock icons and the house since its earliest days."
In line with Slimane's previous work and his Rock Diaries, the brand presents its new Music Project featuring Courtney Love, Marilyn Manson, Kim Gordon and Ariel Pink, premiering today on DazedDigital.
"Gordon maintains the signature brilliance of a mannish woman in her picture, even nabbing Hedi's own scarf. Part suited she treads a tightrope familiar from Sonic Youth, a free spirited girl with total TCB steeliness.

Courtney Love, photographed several times by Slimane over the past decade, is seen at home in a pinstriped suit and silk ruffle shirt wigging out over her guitar. Let It Bleed, Love's ink locked in standoff with an evening dress, is a statement Mick J has history with, cake sculpture optional.

Marilyn Manson, he who drawled "I'm not an artist but a fucking work of art" follows, complemented by Ariel Pink who shows off his party trick with chipped nail polish. Both wear bikers."
Check out all images from the new series in the above gallery.