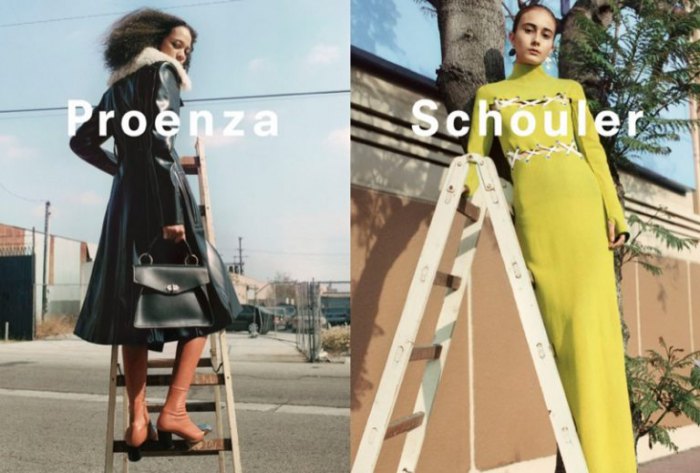 Selena Forrest and Alexa Peralta star in Proenza Schouler's fall-winter 2016 campaign
Proenza Schouler has unveiled its fall-winter 2016 campaign. The advertisements star rising models Julia Bergshoeff and Selena Forrest alongside street casting Alexa Peralta.
Photographed by Zoë Ghertner, the girls pose outdoors in Los Angeles, California. Stylist Marie Chaix showcases the new season's silhouettes including knit dresses, lacquered coats and lace-up details. Each girl poses on ladders, looking down at the camera's lens with an unbothered gaze.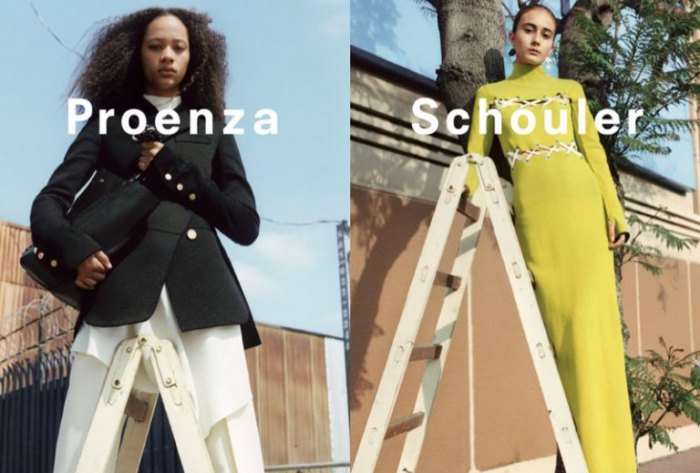 An image from Proenza Schouler's fall-winter 2016 campaign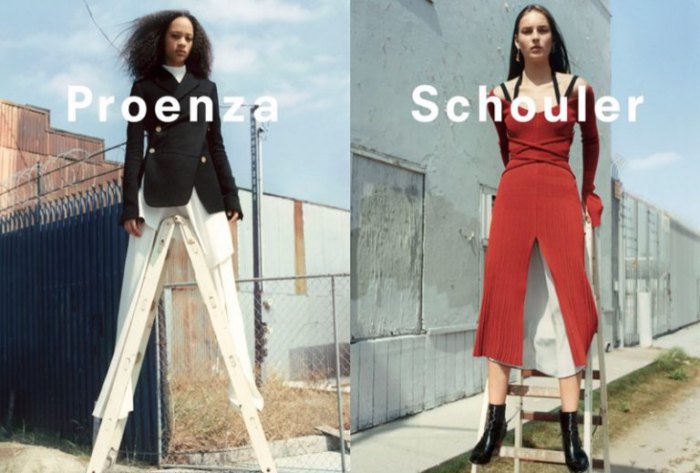 Models pose on ladders for Proenza Schouler's fall-winter 2016 campaign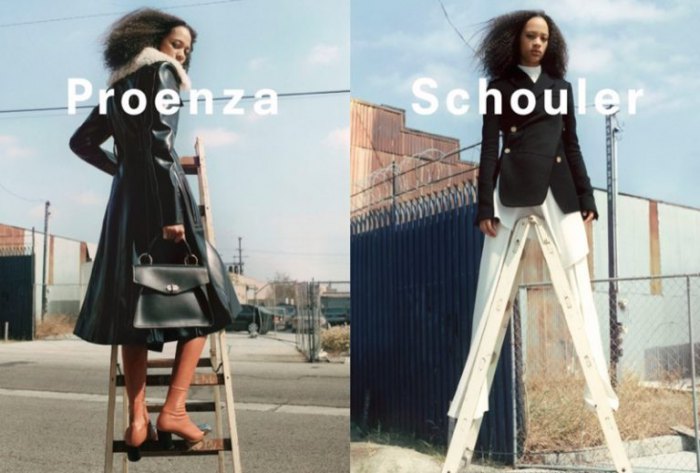 Proenza Schouler fall-winter 2016 campaign by Zoë Ghertner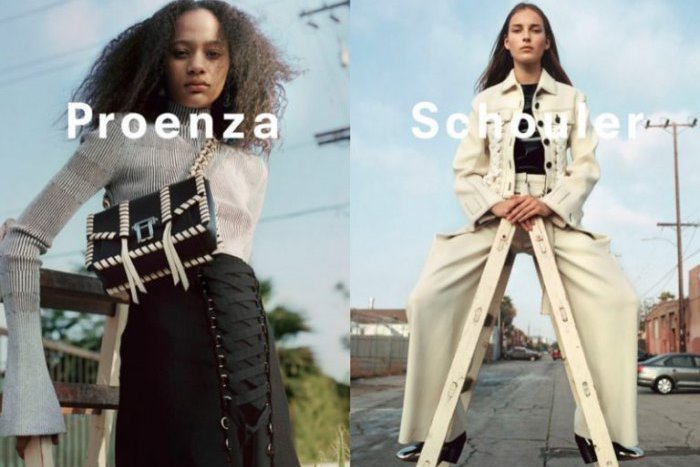 Selena Forrest and Julia Bergshoeff star in Proenza Schouler's fall-winter 2016 campaign