Yasmin Wijnaldum stars in Prada's spring 2016 eyewear campaign
Italian fashion brand Prada has recently unveiled its spring-summer 2016 eyewear campaign, and the results are beyond striking. Photographed by Steven Miesel, the advertisements star Sasha Pivovarova, Yasmine Wijnaldum and Natalia Vodianova.
Focusing on eyewear with round frames and capped details, these styles are all about making a statement. And if the eyewear was not enough, Prada also released ads featuring its handbags. From multi-colored stripes in leather to python/suede combinations–the accessories are as luxe as expected.
Prada Spring 2016 Eyewear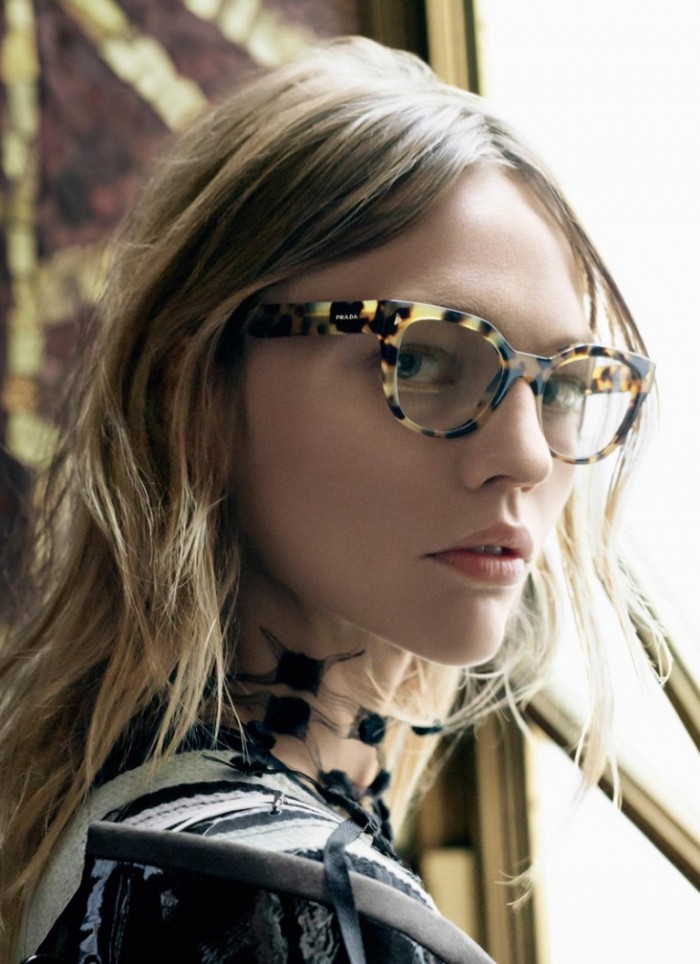 Sasha Pivovarova stars in Prada's spring 2016 eyewear campaign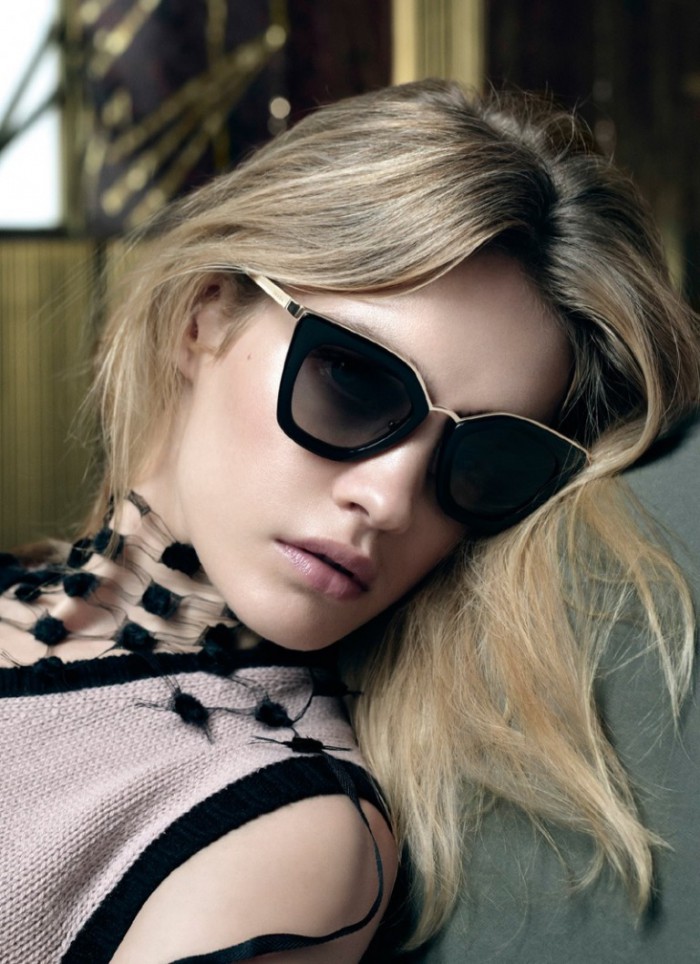 Natalia Vodianova stars in Prada's spring 2016 eyewear campaign
Prada eyewear spring 2016 campaign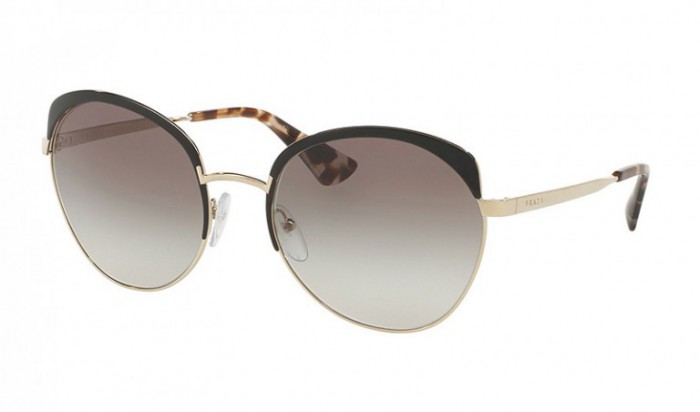 Prada Gradient Capped Butterfly Sunglasses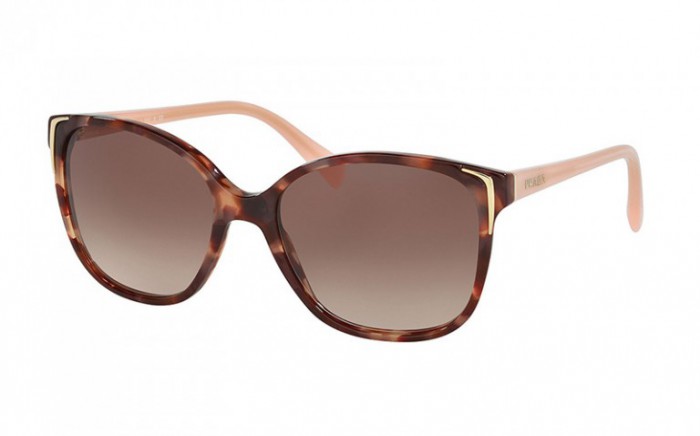 Prada Square Gradient Arrow Edge Sunglasses
————————————
Prada Spring 2016 Handbags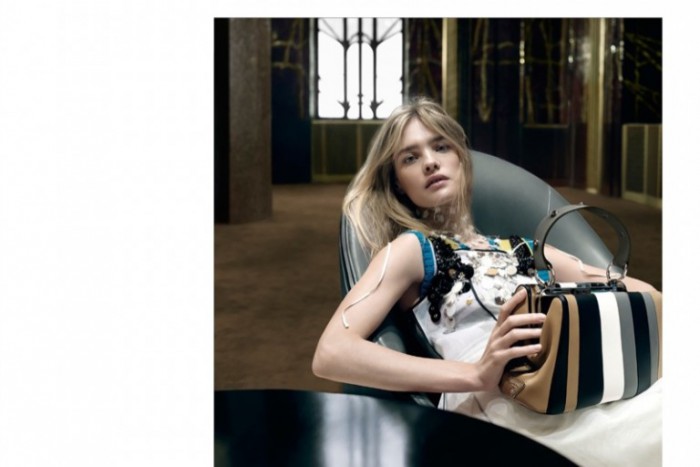 Natalia Vodianova poses with Prada striped bag in spring 2016 campaign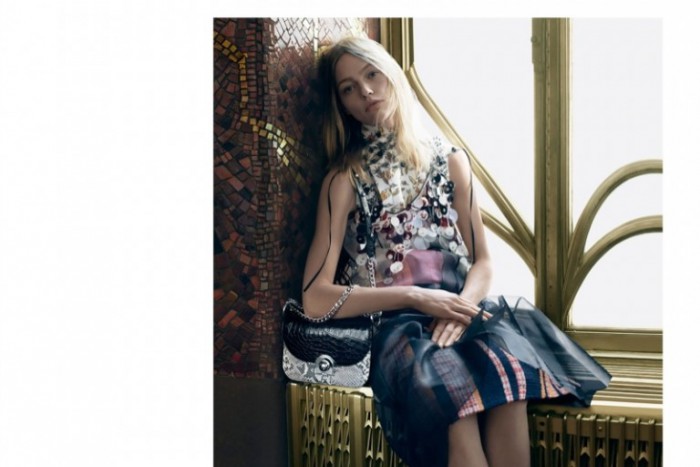 Sasha Pivovarova poses with Prada's python / suede shoulder bag in brand's spring 2016 campaign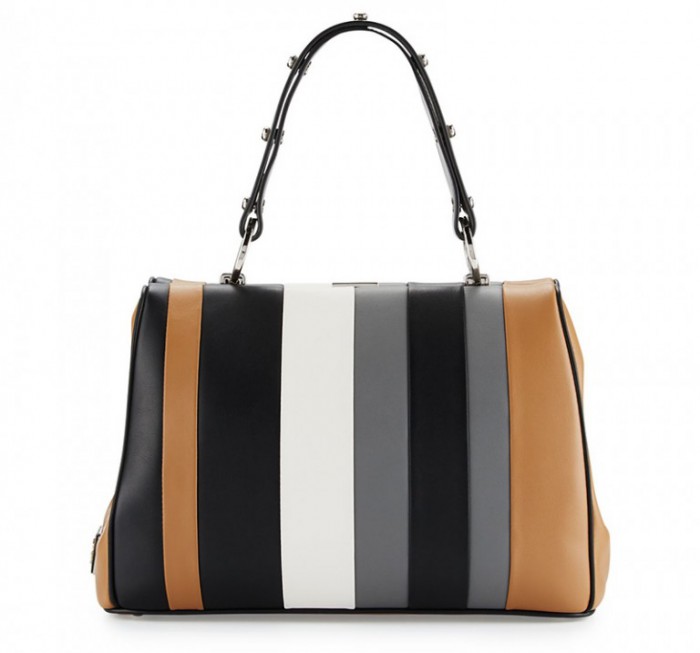 Prada Baiadera Striped Leather Satchel Bag
Prada Python Suede Striped Shoulder Bag