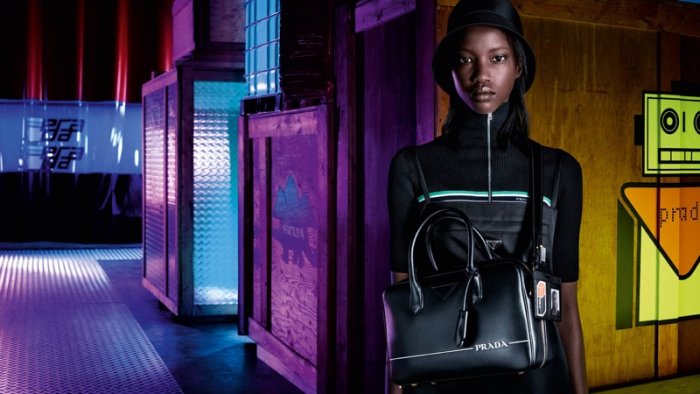 Anok Yai fronts Prada 365 pre-fall 2018 campaign
Prada continues its 365 experience with the release of its pre-fall 2018 campaign. The Italian fashion brand heads to a mysterious warehouse in intense images captured by Willy Vanderperre.
Models Kris Grikaite, Anok Yai and Fran Summers appear in the advertisements. Called 'Industreality', the images juxtapose a neon setting with colorful prints and boxy shapes styled by Olivier Rizzo.
————————————————–
PRADA 365 PRE-FALL 2018 CAMPAIGN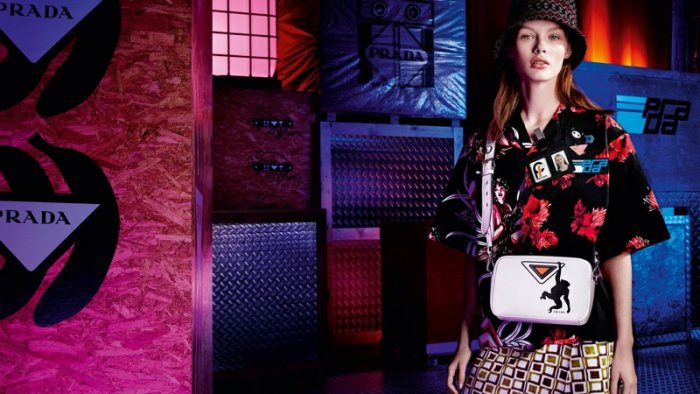 Kris Grikaite stars in Prada 365 pre-fall 2018 campaign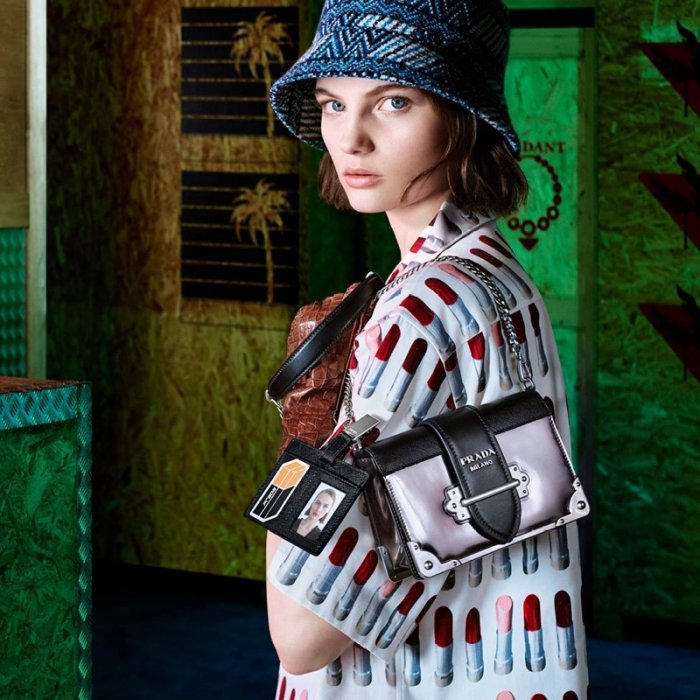 Fran Summers appears in Prada 365 pre-fall 2018 campaign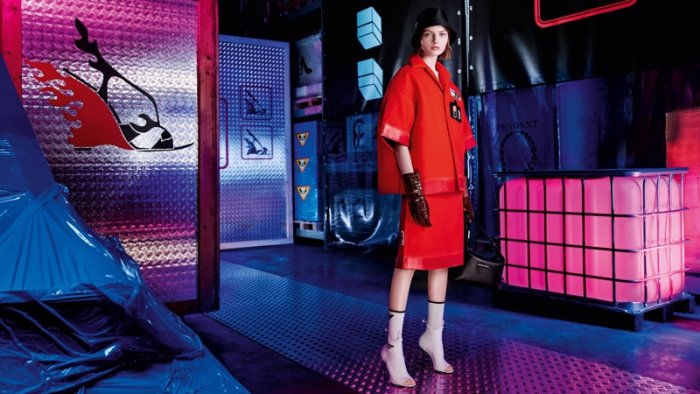 Willy Vanderperre photographs Prada 365 pre-fall 2018 campaign