Paraiba tourmaline and blue sapphires elegantly lined with diamonds perfectly capture the glistening blue of the deep sea waters
The new Piaget Mediterranean Garden collection brings to life the beauty of blooming roses, palm trees and shimmering waters.
Piaget translates the beauty of the luscious gardens overlooking the Riviera into captivating jewellery of elaborately textured gold, marquise-cut diamonds and colourful stones. Sophisticated brides who adore nature will be enthralled with these astounding pieces as much as we were.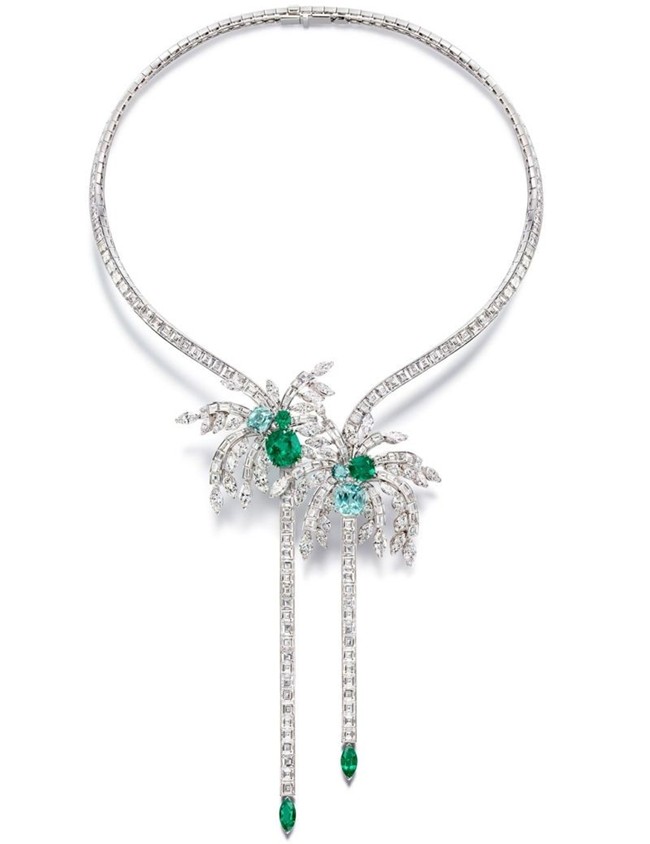 Motifs of leafy palm trees are illustrated with stunning diamonds, emeralds and green tourmalines to create an alluring statement necklace.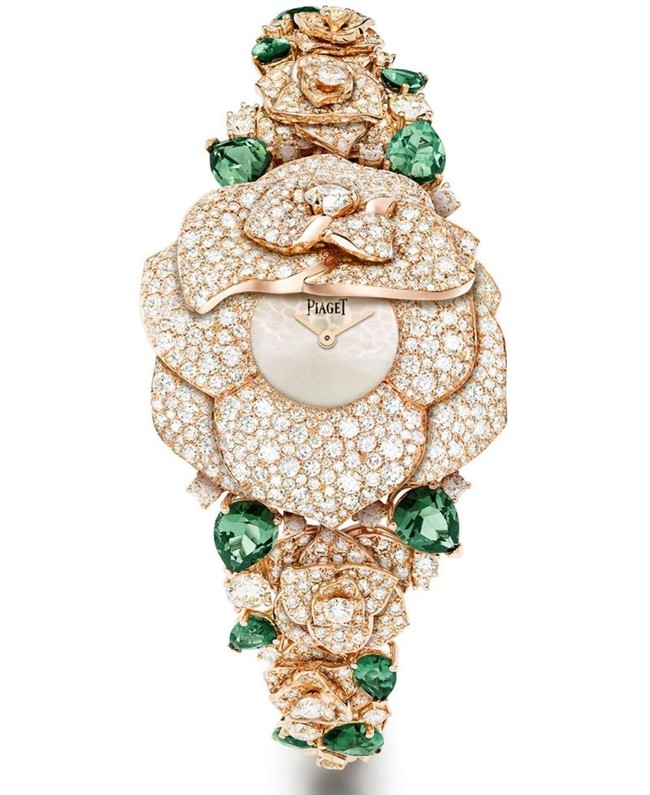 The Piaget Rose is a high jewelry watch intricately created out of dazzling brilliant-cut diamonds and pear-shaped green tourmalines embedded on 18K pink gold and a silvered dial
————————————
Piaget is located at #02-12A, Takashimaya Shopping Centre; and #B2-208 , Marina Bay Sands The Shoppes, tel:6688-7373.