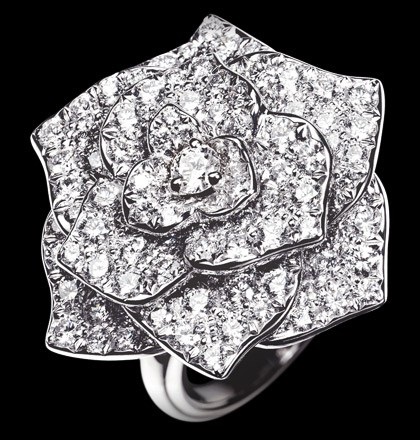 Swiss house of high jewelry and watchmaking Piaget returns to floral motifs in the Magic Gardens Collection with four new creations: two rings, a pair of earrings and a necklace.
Appearing to be in perpetual bloom, the rose ring is a delightfully curvaceous paean to femininity in 18 carat white gold.
It does not hurt the eye of course that its petals are in full diamond pave, with a single diamond in the centre. The rosebud ring and earrings, both in 18 carat white gold are subtle statements of elegance and finesse while the rose necklace evokes pure romance.
Seven diamonds on two white gold strands lock both rosebuds in an eternal embrace.