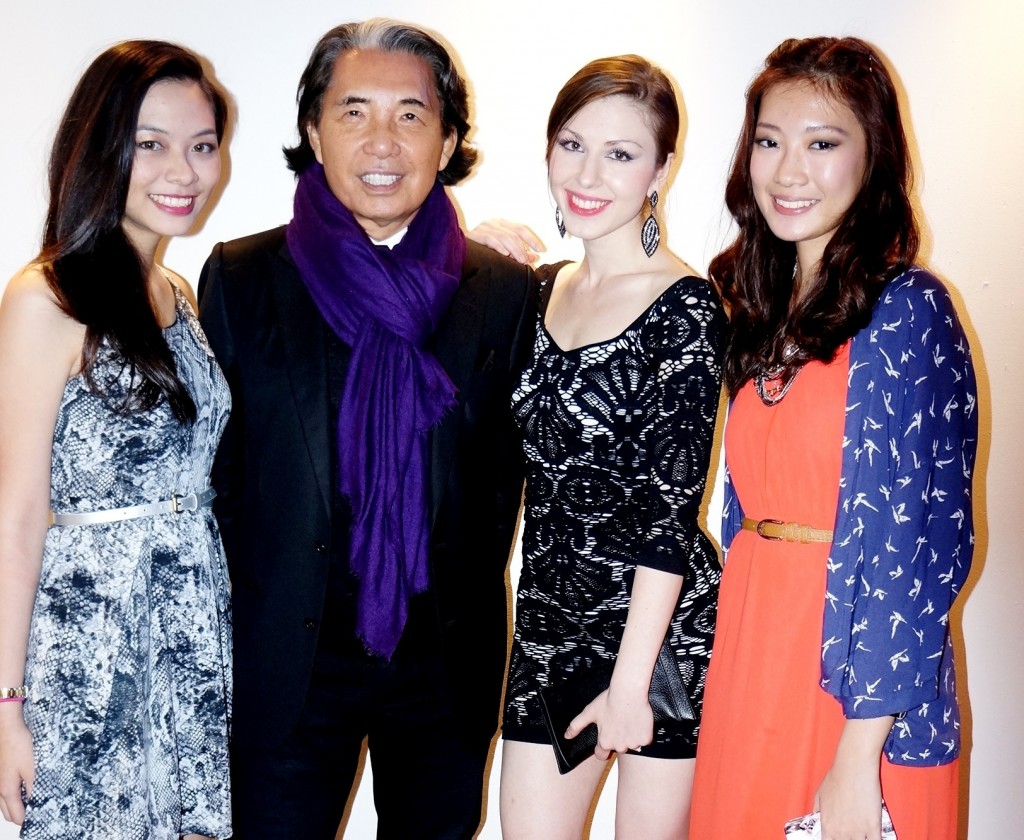 Top Couture Designers displayed their sublime craftsmanship skills down the runway which looked like a heavenly creation straight out of a fairytale with it's intricate cloud features.  The mesmerizing couture collection by designer Yiqing YIN,  kicked off the Opening show of French Couture Week brought to Singapore by Fide Fashion Week 2013 at The Pavilion at Bayfront,  The Shoppes at Marina Bay Sands, as models walked down the runway in her origami styled dress; long sultry silk dresses, as well as luxe fur jackets and dazzling gowns with crystal embellishments.
With members of the international, regional and Singapore media, top tier bloggers, lecturers & fashion students, turned up for the highly-anticipated Symposium, titled "The Globalisation of Haute Couture". Participating French Haute Couturiers included Alexis Mabille, Christophe Josse, Gustavo Lins, Julien Fournié, Maurizio Galante, Livia Stoianova, Yassen Samouilov and Yiqing YIN.
The highlight of the night was the some what tongue and cheek Couture Presentation by Designer Julien Fournie with the gorgeous Emily Kwang to open the show.