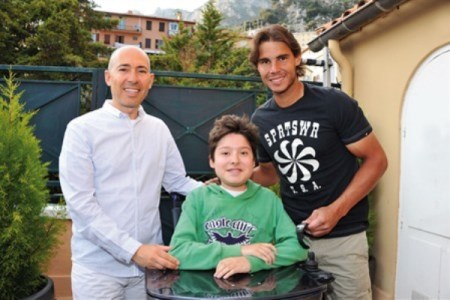 Luc Pettavino, Founder of Only Watch; son, Paul Pettavino and Rafael Nadal
The bidding results are in for this year's Only Watch charity auction, which closed with a stunning US$6.1m (€4,563,000). Leading the pack was a gorgeous specimen by Patek Philippe, Ref. 3939, which went under the hammer for a cool US$1.91 million.
The fourth edition of the biennial Only Watch Charity Auction, held at the Hotel Hermitage in Monaco in the presence of H.S.H. Prince Albert II of Monaco, saw intense interest from international philanthropists and watch collectors from Japan, Switzerland, Hong Kong and China, among others.
Held to raise funds for research on the debilitating condition, Duchenne Muscular Dystrophy, the auction saw friendly competition among some of the horological world's most respected brands, as they created special edition timepieces for the high-profile event.
The funds raised from the sale of these pieces will be divided between 15 scientific partners financing 90 researchers and clinicians in five different countries.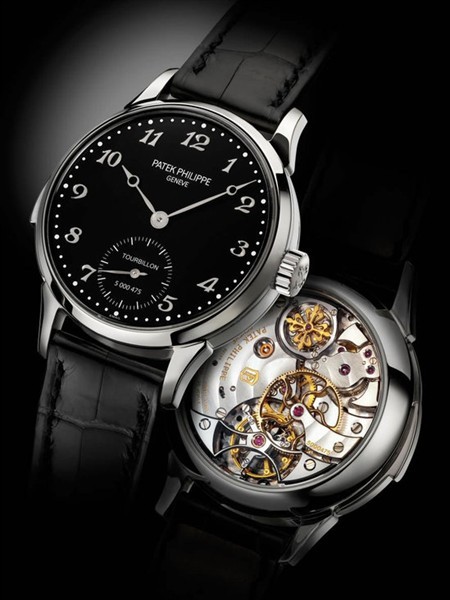 Reference 3939
The watch that eventually fetched the most money for charity was the aforementioned Patek Philippe Ref. 3939 in stainless steel, with minute repeater and caseback-side tourbillon. The elegant and understated watch, with black enamel dial, was the firm favourite given Patek Phippe's sterling reputation at auction. Also contributing to its US$1.91m price tag, no doubt, is that it is the only one of its kind that will be made.
Commenting on the generosity of the donors and auctioneers, Luc Pettavino, President of the Association Monégasque contre les Myopathies and Founder of Only Watch, said: "Only Watch 2011 is the fruit of an excellent collaboration between watch manufactures, partners, media and organisers, but it is first and foremost an outstanding work done by men and women coming from very different horizons who joined their energies to create hope in research on Duchenne Muscular Dystrophy."
Click here to view a comprehensive list of the final bidding results.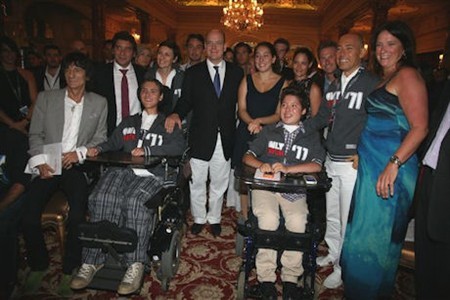 Left to right in the foreground: Ronnie Wood, Luis Garcia (Directeur de Recherche CNRS), Philippe Ferreyrolles, Monique Pettavino, HSH Prince Albert II of Monaco, Tess Pettavino, Gaëlle Tallarida (Managing Dierctor Monaco Yacht Show), Peter Rigby (Chief Executive Informa), Paul Pettavino, Luc Pettavino (President AMM)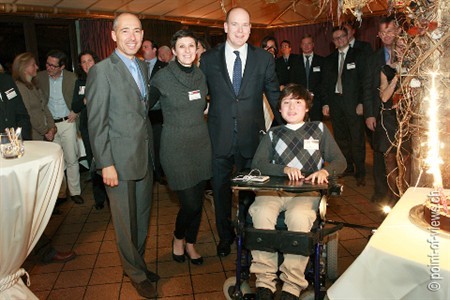 H.S.H Prince Albert II; Monique Pettavino, General Secretary of the Association Monégasque contre les Myopathies (AMM); Luc Pettavino, President of AMM and Paul Pettavino