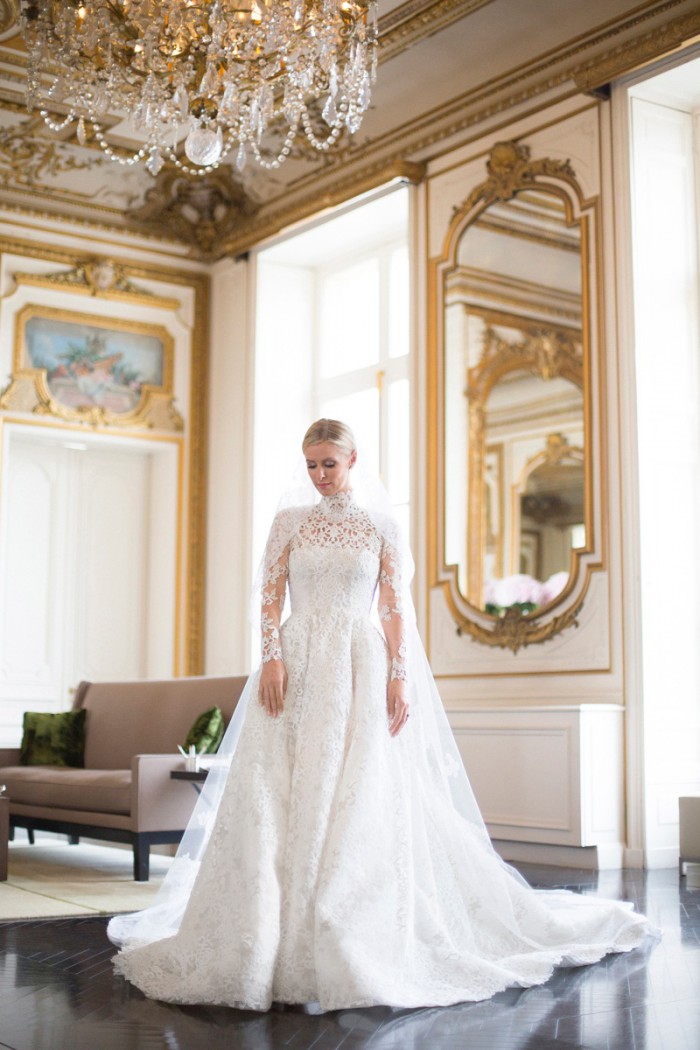 Nicky Hilton is the latest famous bride to get married. In a wedding ceremony held at the Kesington Palace, the socialite married James Rothschild.
Harper's Bazaar got an exclusive look at her final wedding dress fitting–featuring a costume Valentino look. Nicky told the fashion publication that ever since she was a little girl, she wanted to have a Valentino wedding dress.
The gown was designed by Valentino creative directors Maria Grazia Chiuri and Pierpaolo Picciolli. Made with three different tones of ivory and silver, the high neckline culminates in a balloon skirt and a long veil featuring vintage lace.
Valentino has become one of the most popular bridal designers this summer. Former Gucci creative director Frida Giannini wore Valentino at her wedding as did model Frida Gustavsson.