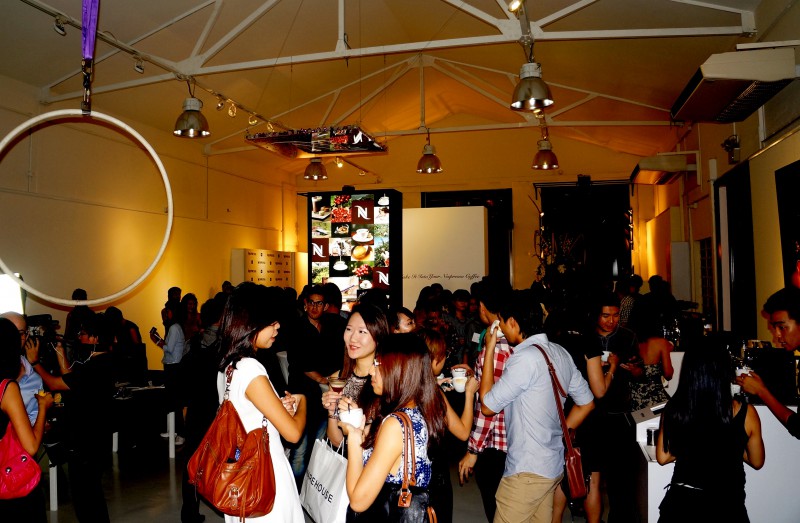 The Nespresso 2% Party held at this quaint gallery hidden away on 28th Fevrier at Jalang Kilang, was the perfect way to end the week on a Friday night. It was a night of free flow Nespresso coffee, unique alcoholic concoctions, bite sized savory treats and an awesome vibe filled with coffee and laughter in the air.
The wicked tunes of DJ David Fuhrmann-Lim that set the chill mood for the night, with the highlight of this caffeine buzzed night was an artistic acrobat performance. At the coffee stations, swiping the iPad, was a fun mode to select your favorite coffee flavors from the various Nespresso recipes.
Guests experienced first hand excitement with Flippinpigs mobile studio. Guest had the privilege to take home these cute, compact & fabulous miniature flip book albums produced right on the spot and ready in minutes. A charming and ingenious way to capture those precious & timeless moments of your life.