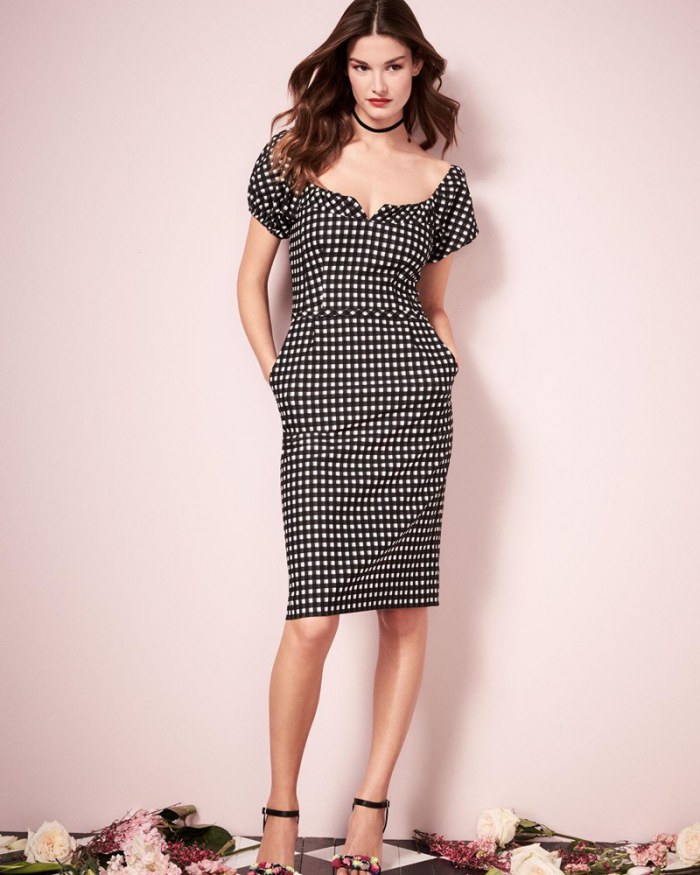 Nanette Lepore Cheeky Off-the-Shoulder Check Sheath Dress $448
Flaunt some shoulder with a black and white number featuring bubble sleeves.
Look forward to a spring outing in the latest styles from Nanette Lepore. Available at Neiman Marcus, the American designer offers a selection of ultra-pretty dresses perfect for the warm weather modeled by Ophélie Guillermand.
From off-the-shoulder silhouettes to airy silk chiffon fabric and bold stripes, say hello to spring in true style. Worn with strappy heels and statement necklaces, these dresses are sure to take your wardrobe to the next level.
——————————————————————————
NANETTE LEPORE SPRING 2017 DRESSES AT NEIMAN MARCUS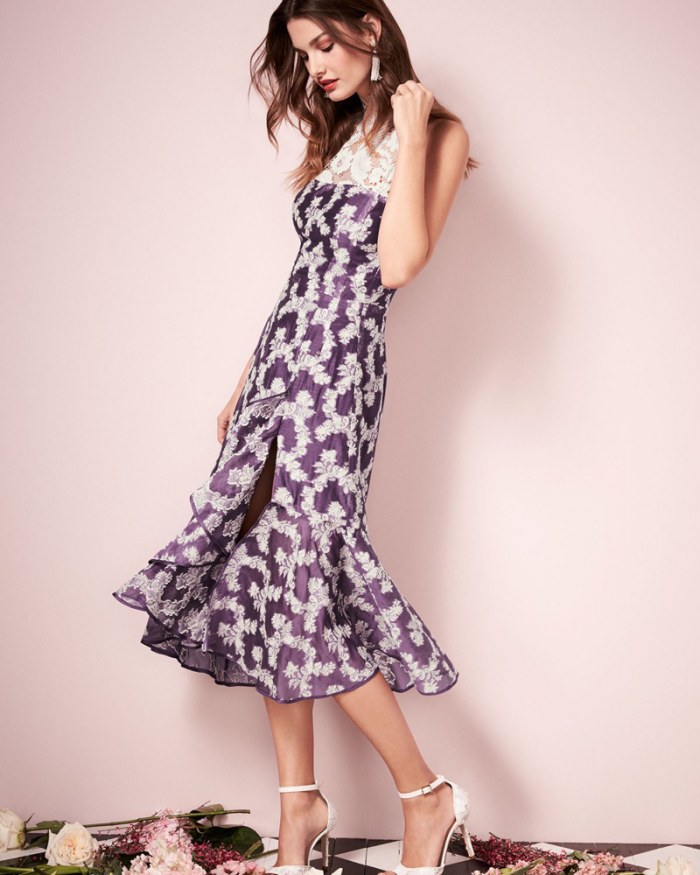 Nanette Lepore Dream Chaser Floral Asymmetric Cocktail Dress $698
Feel like a princess in a dress featuring romantic florals and a lace trim.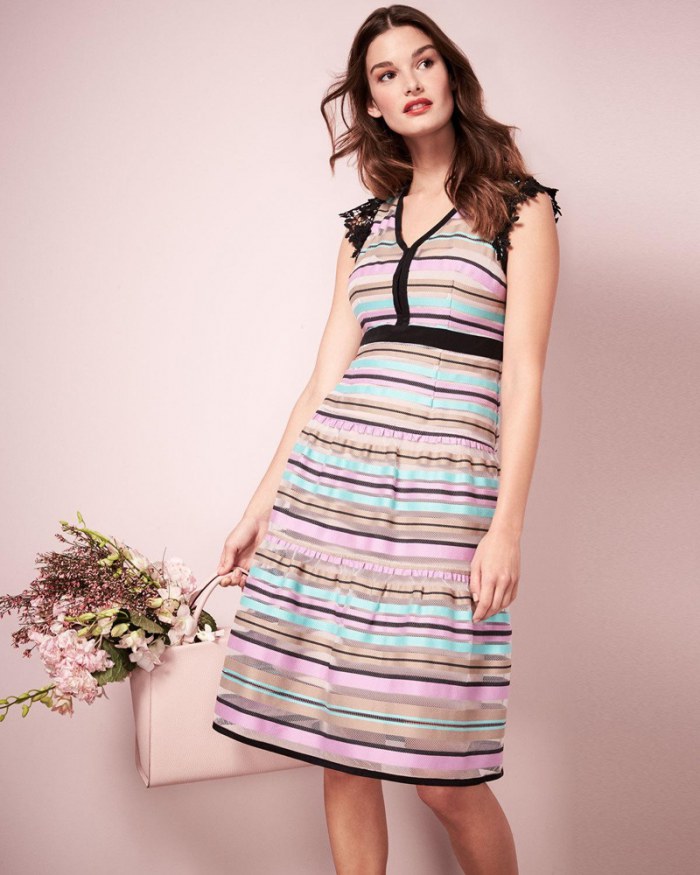 Nanette Lepore Magic Potion Sleeveless Striped Tulle Dress $528
Take stripes to the next level in a fit and flare dress featuring mixed ribbons.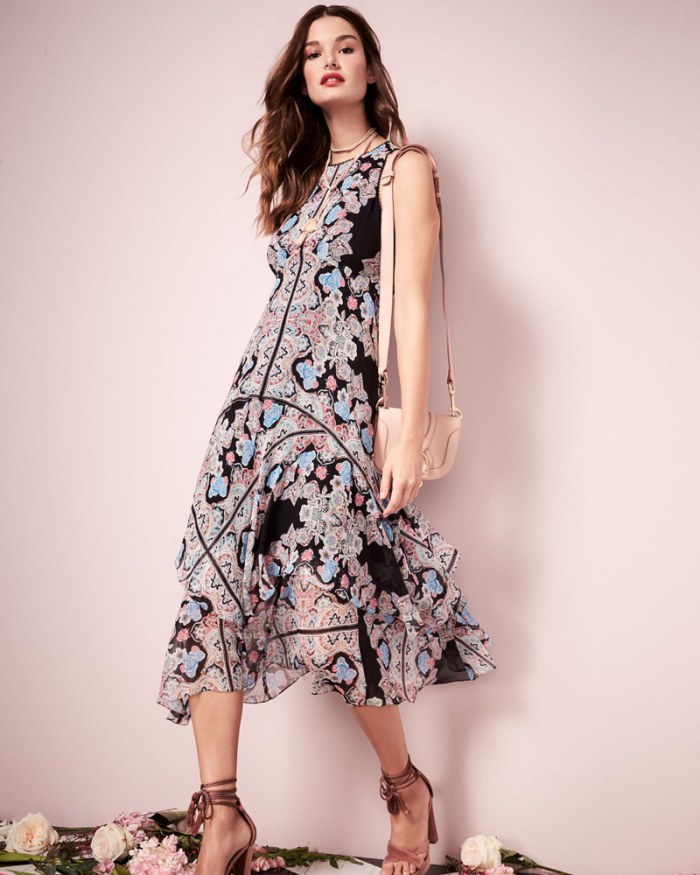 Nanette Lepore Wild Heart Sleeveless Silk Chiffon Kaleidoscope Midi Dress $648
Made of airy silk chiffon, this dress includes an eye-catching, kaleidoscopic print.