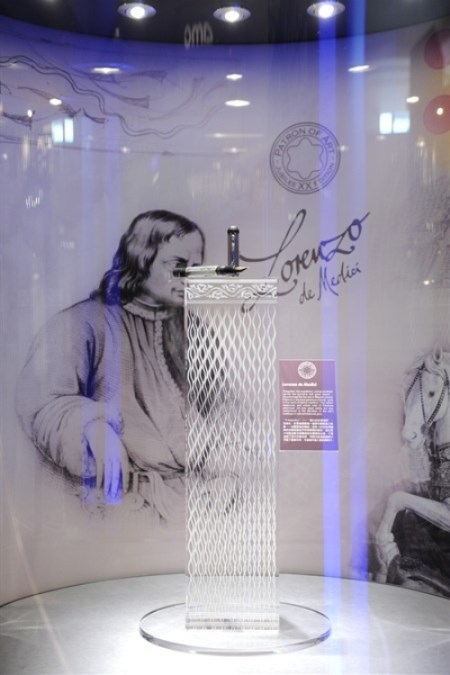 Lorenzo de Medici
Montblanc marks the 20th anniversary of the Montblanc de la Culture Arts Patronage Award with the Art of Writing world tour exhibition. Presented at selected venues in the home countries of the 2011 winners, the Hong Kong leg of the exhibition is held at Pacific Place from July 8 to 14. Collectors and Montblanc enthusiasts are invited to soak up the intellectual atmosphere amid the complete collection of Patron of Art 4810 Limited Edition writing instruments.
The Montblanc de la Culture Arts Patronage Award has been bestowed upon outstanding patrons of the arts since 1992. French-American art collector-cum-philanthropist Dominique de Menll, the first recipient of the award, was honoured with the coveted Lorenzo de Medici in 1992, while the Octavianwas conferred on Hong Kong's very own Sir Run Run Shaw in 1993.
Inevitably the highlight of the exhibition, the 2011 "Patron of Art" is the ornately engraved sterling silverGaius Maecenas. The roman column-inspired sculpted barrel sees Montblanc pay tribute to Maecenas, an ardent supporter of young poets during the rule of Emperor Augustus and a name that has become synonymous with 'patron of arts'.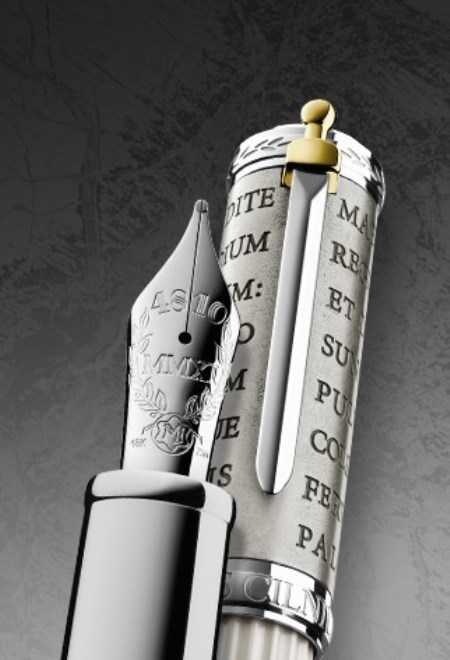 Gaius Maecenas