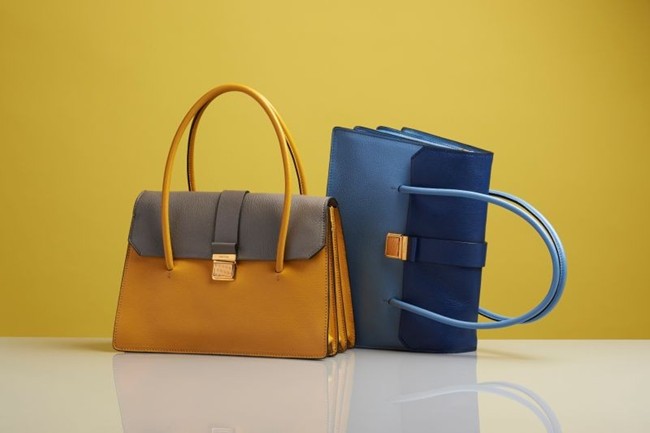 Supple yet pronounced, classic yet contemporary, the Miu Miu New Madras bag takes its name from a specialist leather originating in Southeast India. Famed for the natural beauty of its grain, the robust but luxurious, Madras leather is especially well suited to bags that are both structured and eased. The New Madras bag collection upholds the quintessentially feminine and playful aesthetic that is central to the Miu Miu name, while catering to the needs of the modern woman as she goes about her life.
The bags in the collection are all lined in the softest calf suede divided into multiple, clearly defined pockets. Everything has its place – from zippered pouches carefully concealed in the outside back of a bag to mobile phone and credit card holders inside. Glossed but discreetly aged finish and pale gold tone hardware evokes an obliquely vintage appearance. Magnets inset into the skin keep the bodies of bags in perfect shape and facilitate smooth closure, seam-free ties and surprising colour juxtapositions. The collection is available in sky and petrol blue, sunshine yellow and clay, natural tan and rose pink, to name just three.
Designed to meet the needs of different women and on many occasions, every bag has top handles and a shoulder strap. The focus is as much on no-frills functionality as it is on the richness of materials, fabrication and finish. The Miu Miu New Madras bag collection will launch exclusively at Miu Miu stores including Milan's Via Sant'Andrea, Rome's Via del Babuino, Hong Kong's Pacific Place, Beijing's SKP, Tokyo's Ginza Echigoya, and London's Sloane Street from mid November and then worldwide.