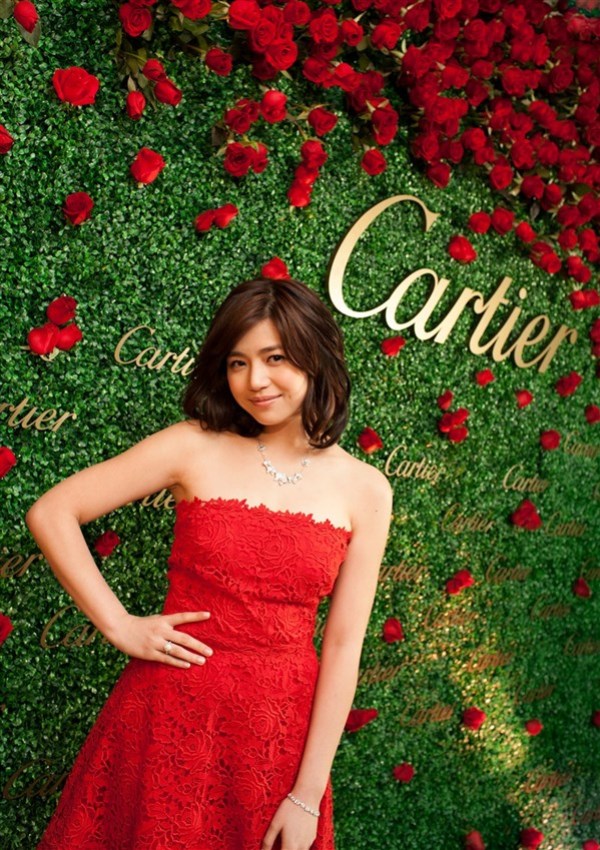 The worlds of high jewellery and cinema converged at the Four Seasons Hong Kong on January 8, as Cartier launched Cartier Destinée, the latest engagement ring in the brand's Set for You by Cartier collection. Chen will be in Singapore to launch the collection March 20. We'll be bringing you pictures from that engagement, so to speak, very soon.
Returning to the event in Hong Kong, amid an elaborately decorated garden setting, guests indulged in pastel-tinted macaroons and canapes while admiring the various bridal collections on display. A micro film, starring You Are The Apple of My Eyes actress Michelle Chen was also shown.
The afternoon was topped up with a performance by Alex Lam and a special appearance by the Taiwanese actress herself, who generated a fair share of 'oohs' and 'aahs' as she made her grand entrance escorted by a flower girl and boy.
Set using the four-claw setting, Cartier Destinée features a single scintillating diamond at the centre, which is in turn surrounded by a crown of small brilliant-cut diamonds. Patrons can choose their desired number of carats – from 0.50 to 2.99 – and size.
Out in Hong Kong, Singapore and Malaysia now.