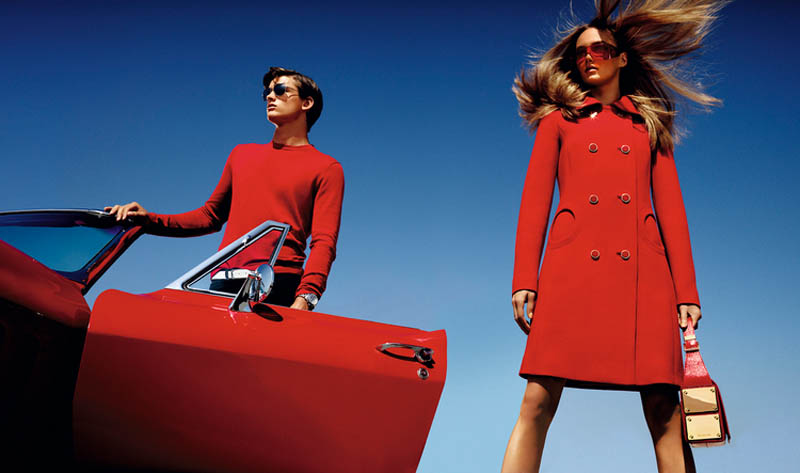 The Jet Setters – Inspired by the glam style of California, Michael Kors once again taps Mario Testino (who has now shot the label's campaigns for ten years now) to capture Karmen Pedaru and Simon Nessman in ultra-glossy images.
"We wanted the campaign to highlight the crisp, graphic feel of the Spring collection in bold California colors," says designer Michael Kors.
The handsome couple goes from luxury car to private jet in the bold colors and streamlined silhouettes of spring.