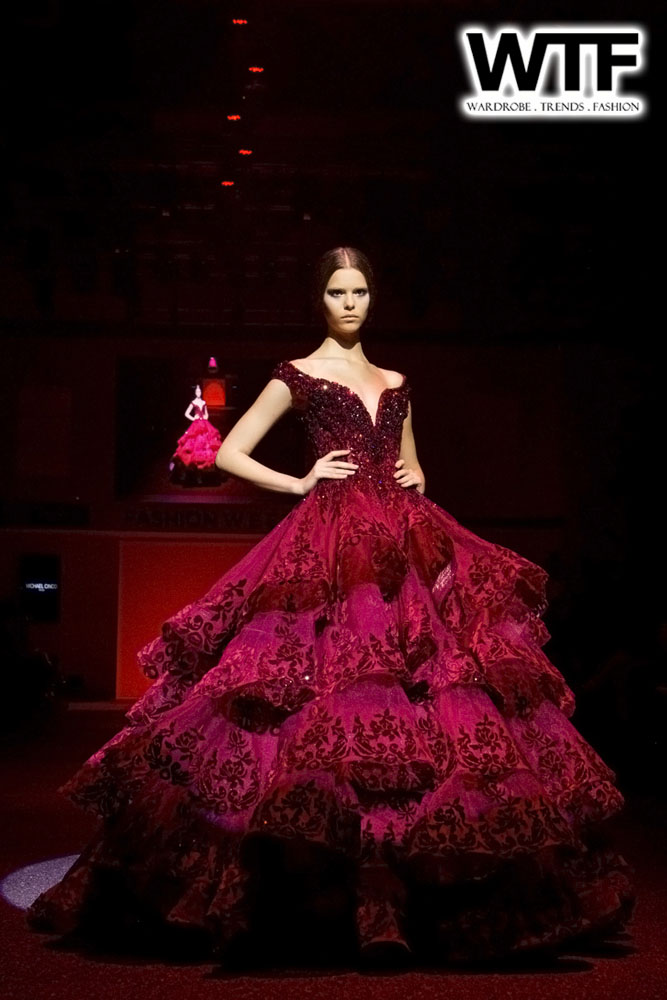 The Michael Cinco show began with matadors storming the runway grounds with high-strung drama fit for a suspense film. The tension and drama eases as the Cinco girls slinked down the runway like the bella of a Spanish village. Armed with elaborate brocades and trains that run forever, the romance was apparent in the evening numbers.
Underneath the lace trims, the Cinco woman flashes an utterly poignant view on romance, contemplating the dilemmas of possible elopes, trysts and love heists. The inspiration for the new collection easily is Cinco's most confident since it draws from the Spanish influence in Filipino culture. It was a defining moment in the Fide Fashion Weeks, most noted by the "Oohs" and "Aahs" from the front row.
There was no shortage of work here. Those blood red gowns, for starters contained a microcosm of embellishments paired with sultry embroidered bustiers. Pieces were evocative of the old Hollywood glamour, with the Gone with the Wind set as the backdrop. For all the intricacies and laborious details Cinco has displayed, the Spanish love story finally pans out with the chaste wedding gown at the end – a hint of requited love. It is the mystery only Cinco can answer on who our Spanish bella had reciprocated to.
Photography by Christopher Tan