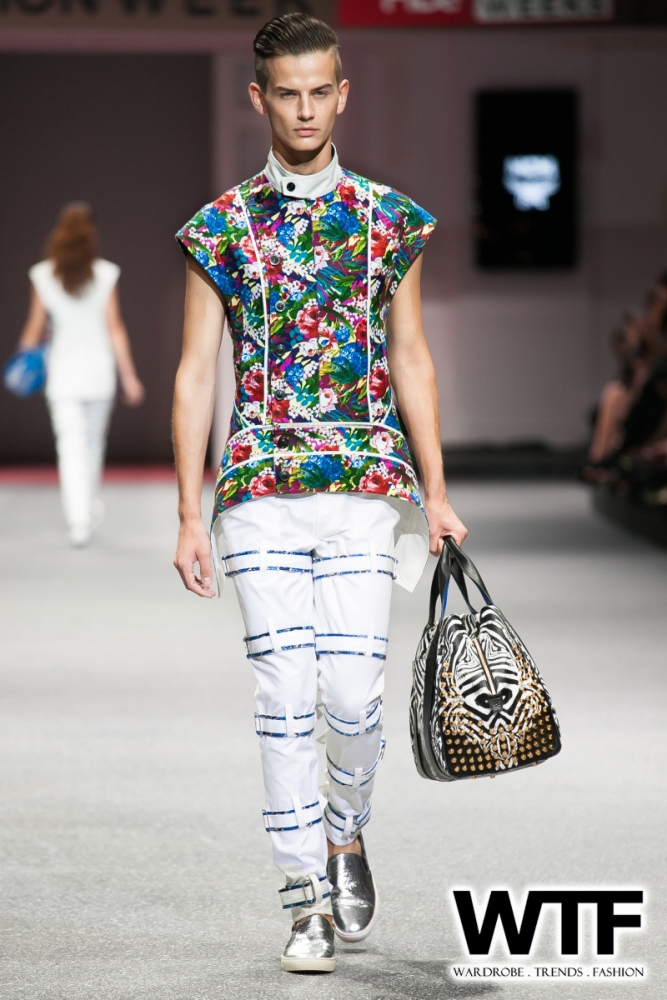 MCM takes to the islands for it's collection "Flower Boys in Paradise", with a touch of old school punk styling and K-pop influence showcased at FIDé Fashion Week 2013 held at Marina Bay Sands.
Flower Boys in Paradise was inspired by "kaleidoscopic imagination of the 'ideal'" which seeks to explore the parameters of 'paradise' in a symbiosis of the old and the new.
Colorful, & bling the collections key pieces were print-blocking blazers, print jackets with wide-piped seams, street styled shorts, & logo sweatshirts paired with unisex
bejeweled backpacks, chrome & gold colored tote bags and oversized clutches, that demanded a double take.

The detail that added a slightly bondage touch to the all round sporty esthetic of this collection were the thick buckled straps that roped around selected pant legs and shorts worn with bright summer colored & printed sneakers.
MCM is available at Marina Bay Sands Hotel, Tower 3, Level 1
Photography by Ee Shuen