Clifford Pier, Fullerton Bay Hotel
The very best of design in Asia-Pacific will be showcased at the upcoming MAISON&OBJET (M&O) ASIA from March 8 to 11, 2016, at the Marina Bay Sands Expo and Convention Center in Singapore. From Paris,Singapore to Miami Beach, M&O has created and offered an inter-connected worldwide stage for designers to shine. Every year M&O will present four Designers of the Year: two for M&O PARIS (January and September), one for M&O ASIA, and one for M&O AMERICAS. Designers of the Year are renowned personalities in the world of design creation and innovation, architecture and interior architecture. M&O ASIA has announced André Fu as the 2016 Designer of the Year.
One of the world's most sought-after architects/designers, André Fu is the architect behind major luxury hotels such as The Upper House in Hong Kong and the Fullerton Bay Hotel in Singapore, as well as restaurants such as Kioku at the Four Seasons Seoul and Motif in Tokyo. One of his fortes is his ability to marry elements outside of architecture or interior design into a unified whole. Fu is launching a new brand called André Fu Living (AFL), a lifestyle range that embodies his design philosophy within tangible objects. The first product in the AFL line is a scent called Fargesia, which he created in collaboration with cult perfumer Julian Bedel of Fueguia 1833 Patagonia. At M&O ASIA 2016, Fu will present his bathroom collection for Cooper & Graham.
"M&O embraces the spirit of contemporary lifestyle and is a genuine celebration of modern artisanship," says André Fu.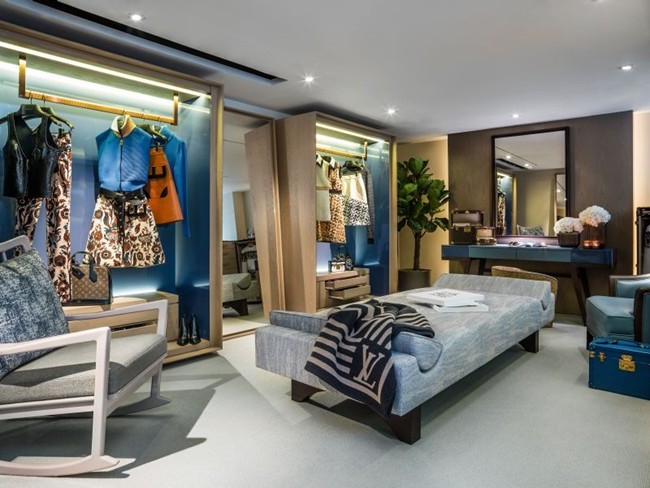 Louis Vuitton Appartment