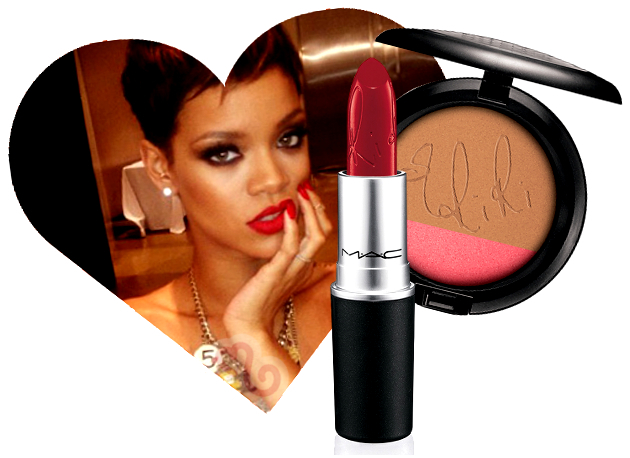 The new MAC Riri Hearts is actually a mini collection featuring only 5 products which will be available exclusively online. The new line is perfectly in tone with the 2013 makeup trends, bringing both essentials for a fab flawless looking skin and spectacular color options. To find out whether the new mini collection is worth splurging in, let's take a closer look at the new offerings the star put her touch on: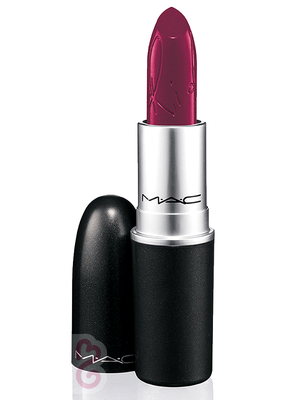 Riri Hearts MAC Summer Lipsticks ($15)
Rihanna's recipe for seductive kissable lips this summer? Fabulous tones with a refined allure which instantly put the spotlight on you. With a retro allure and a cool retro matte effect, these three spectacular new limited edition tones can instantly become seasonal favorites.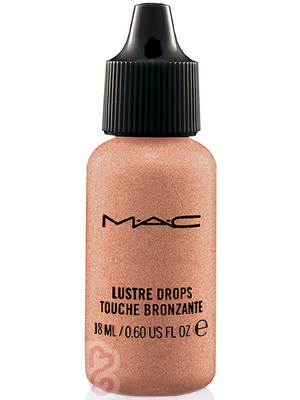 Riri Hearts MAC Lustre Drops ($20)
With its amazing water-based texture that applies like "liquid sun", MAC Lustre Drops has quickly become a favorite of makeup enthusiasts worldwide. The cult favorite product now get a glam makeover with the MAC Barbados Girl Lustre Drops version in a light bronze shimmer shade. Use it to get a sheer, natural luminous, shimmering finish.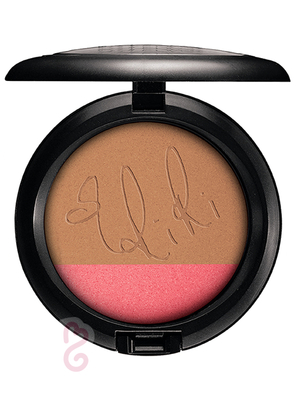 Riri Hearts MAC Powder Blush Duo ($26)
The right blush shade can amp up any look. The Rihanna for MAC summer 2013 makeup collection comes with not one but two gorgeous shades for the new season with the new and limited edition Hibiscus Kiss shade which brings a Cool Coral/Matte Neutral Bronze mix.
If the new Rihanna for MAC Cosmetics collection has peaked your interest, you should know that the new collection is available exclusively online starting with June 3. Since the interest in the new line is high, acting quickly will be crucial.