The MAC Indulge fall 2013 makeup collection has a clearly defined mission: to make you indulge in some of its hottest new season products.
The new line's luxurious looking promotional pics capture some of the best things about the new season: the chance to play with amazing rich tones and fabulous textures and to experiment with dramatic makeup looks instantly put us into the spotlight.
Mac would now like to invite you to indulge in these fabulous new shades.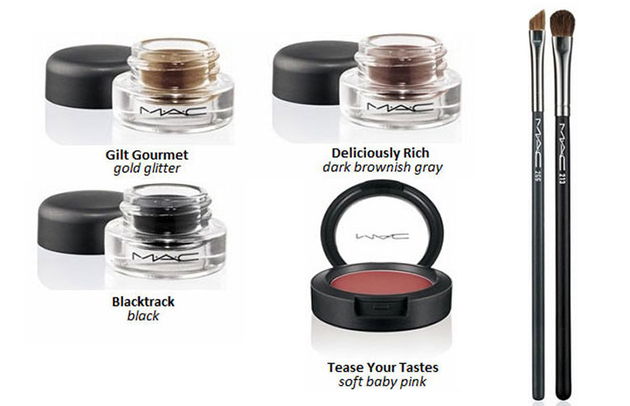 MAC Indulge Fall 2013 Eyeshadows ($15)
These ultra rich, dramatic shades are perfect for making a fab statement in the new season! Consider adding one of these fab tones to your new season makeup kit:
Guilty Morsel – light gold, Sex & The Oyster – grayish green, Three Ring Yellow – green yellow, Divine Decadence – bronze, & Palace Pedigreed – dark plum
MAC Indulge Fall 2013 Fluidline ($16)
While gorgeous trendy eyeshadows are great to have to truly emphasize your peepers, you'll want to rely on one of these fab eyeliners:
Blacktrack – black
Deliciously Rich – dark brownish gray
Gilt Gourmet – gold glitter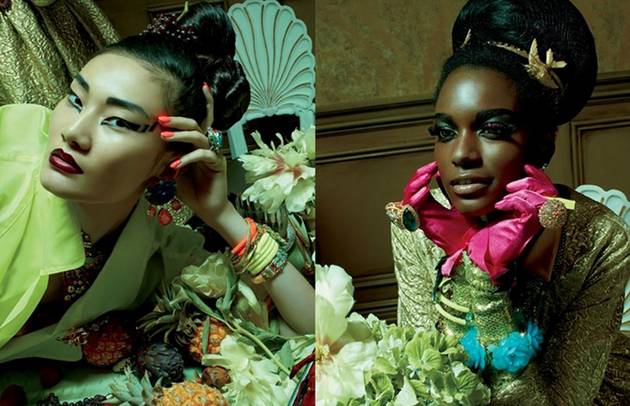 MAC Indulge Fall 2013 Naughty Double Effect Mascara ($16)
No matter what looks we experiment with, we never underestimate the role mascara plays in creating a seductive look and the new Very Black edition is definitely worth your attention.
MAC Indulge Fall 2013 Lipglass ($15)
These ultra seductive lip gloss tones are designed to make you turn heads instantly:
Ultimate Dish – pearl beige stardust
Liqueur – faintly glowing brown gray
Fashion Punch – light pink
Utterly Tart – crimson
MAC Indulge Fall 2013 Haute & Naughty Too Black Lash ($20)
The same can be said about the Super Thin Black mascara.