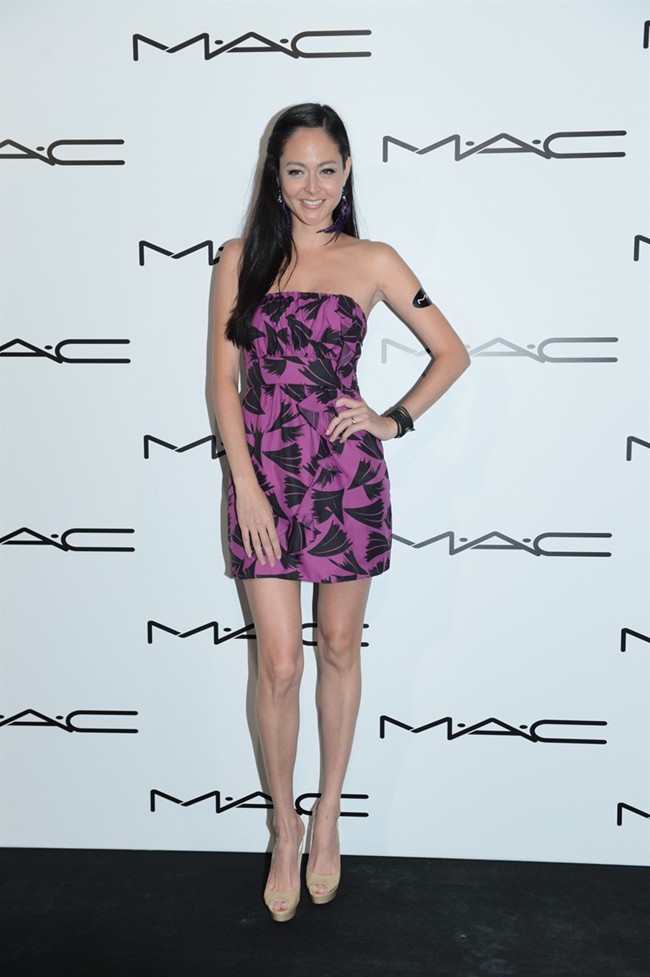 Coveted cosmetics brand M.A.C. threw a star-studded bash to fete the arrival of their eagerly anticipated Fall collection in Hong Kong on August 10.
Gracing the launch were beautiful faces the likes of Fiona Sit, Chrissie Chau, Jade Kwan, Janet Ma and daughter Kayla Wong, Vanessa Yeung, Jocelyn Luko, Carrie Lam, Irene Wang Song, Tais Fortes, Candice Yu On On and daughter Sasha Lee, Tisha Law, Ricky Kwok, Celia Wong and Kam Kwok Leung.
Denis Lai, general manager of M.A.C Hong Kong said at the opening: "I am very grateful for all the support M.A.C has received from all our dearest friends. As M.A.C continues to lead the way through its visionary approach for setting the trend, it is also important to remember the brand's philosophy; as M.A.C enhances our exterior, it also lets our confidence shine by understanding each individual's needs, because M.A.C truly believes beauty is in 'All Ages, All Races, All Sexes' ".
With "the global wanderer" as prompt, M.A.C.'s latest collection is an exuberant burst of colours. We can imagine the wearer scouring the aisles of the Camden Market in London, Marche aux Paces in Paris or the flea markets in Morocco with utter abandon, her eyes scanning the rows of vintage fabrics in front of her, or fixated on that one bauble she knows will garner her instant fashion credentials.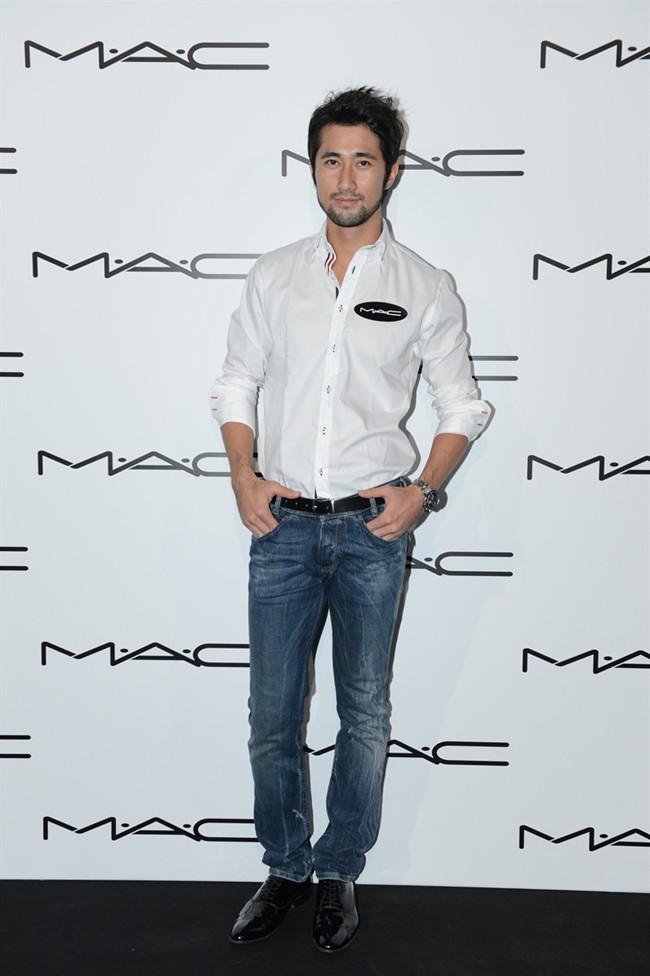 Song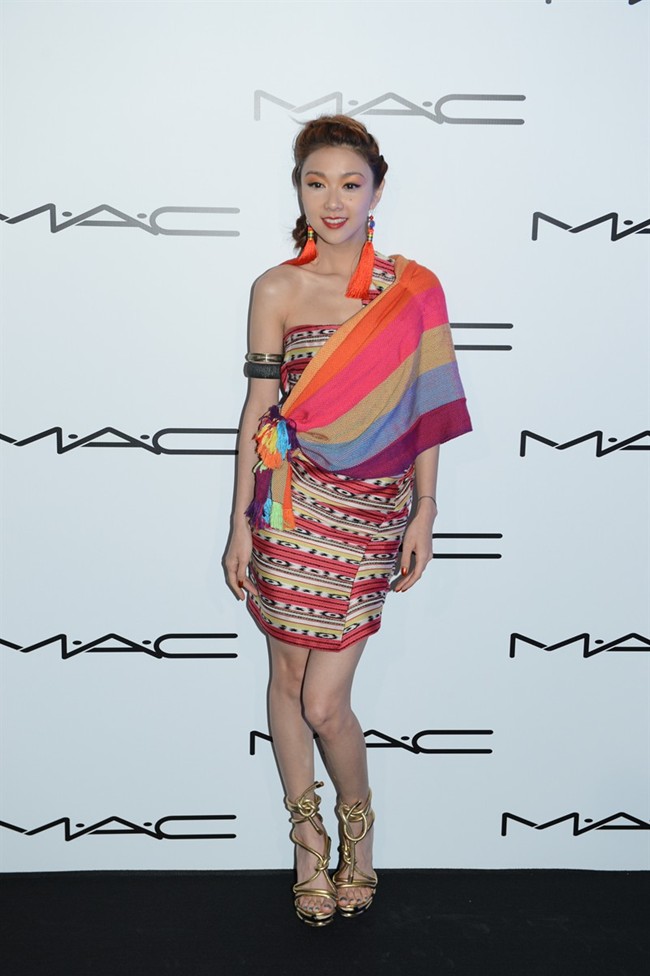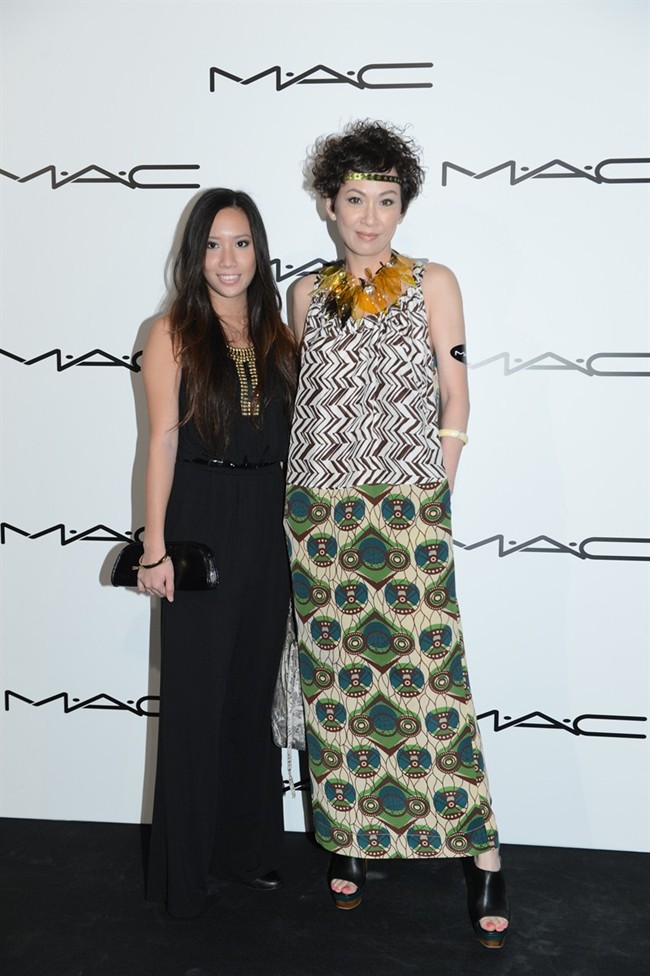 Candice Yu and daughter Sasha Lee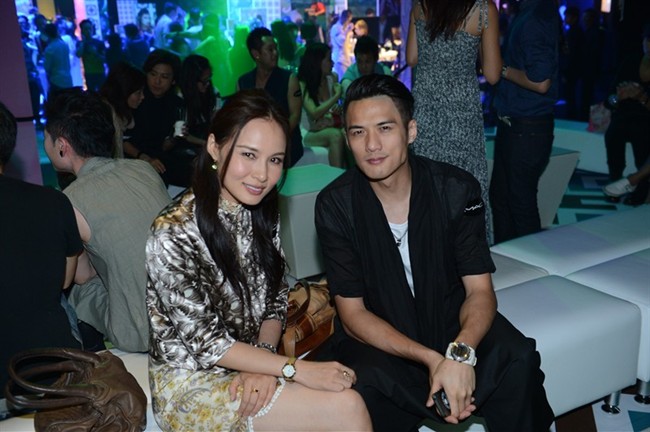 Vanessa Yeung, Eddie Li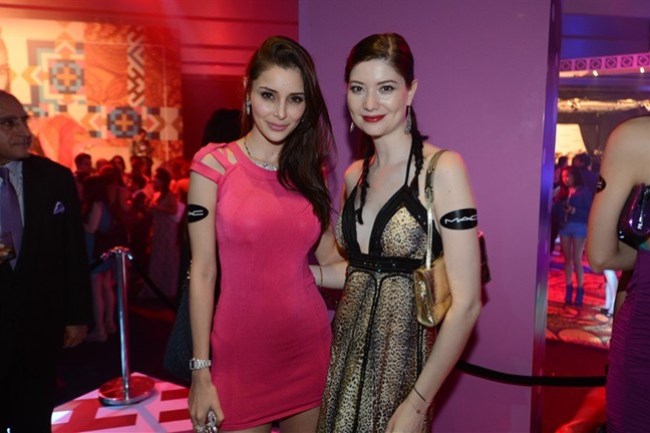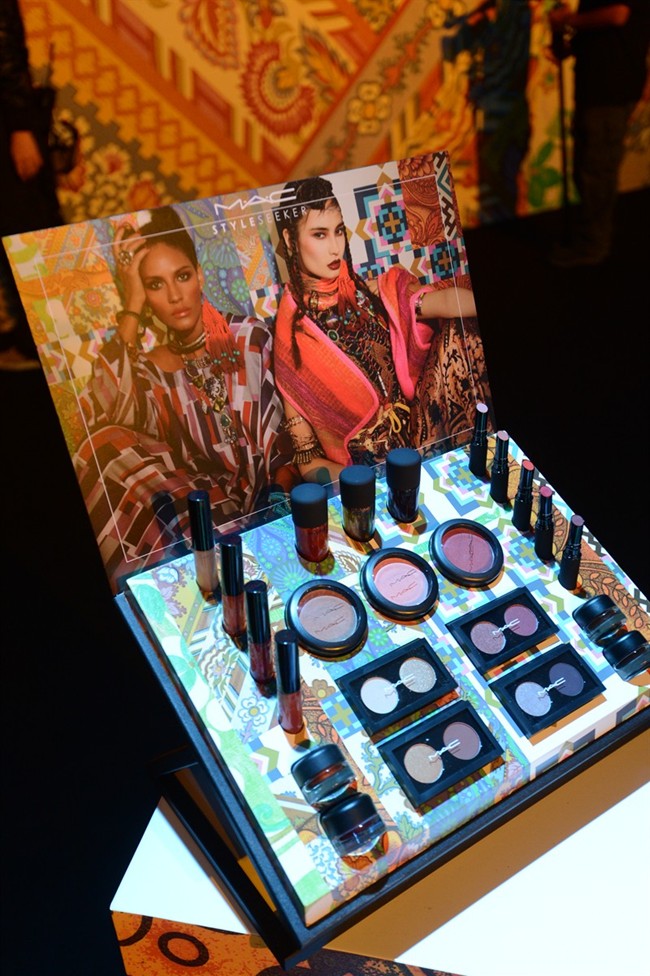 MAC Cosmetics Fall collection