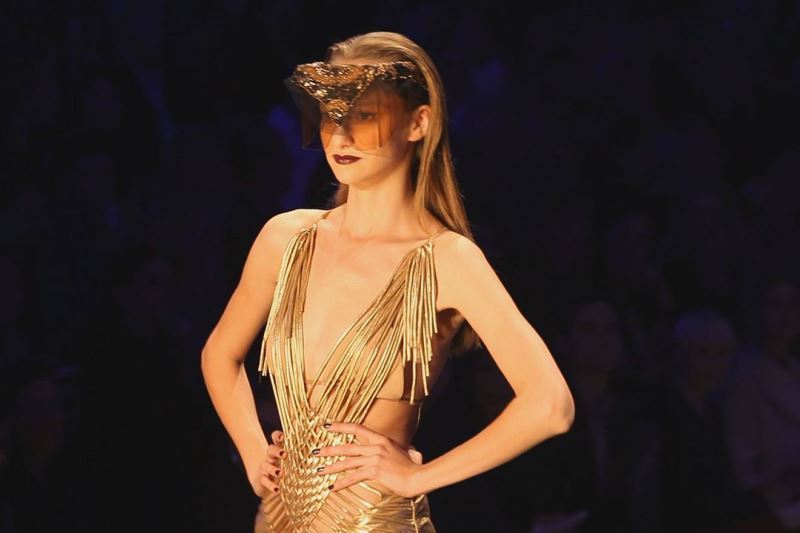 WTF is always on the prowl for the latest Fashion Trends across the globe, here we have put together a list of fashion-centric bloggers from Israel for you to check out.
Check out the list below, sorted according to alphabetical order.
If you know any more Fashion bloggers to be added to the list, please feel free to comment in the box below, our writers will update accordingly. 
#IsraeliFashionBloggers בלוגרים אופנה ישראליים
#IsraeliFashionBlogs בלוגים אופנה ישראליים
(Photo above: Cover Israel Designers | @ Ministry of Foreign Affairs/Wikipedia)
Korin Avraham, the fashionista behind the Ya Salam Fashion Blog, has been growing her presence in the fashion world since 2011. With more than 14,000 followers on Instagram, her pictures are always worth seeing. Frequently a participant in international fashion weeks, her global popularity can easily be seen in her styles, which are edgy, fun, eccentric and original.
Welcome to the blog of Adi Heyman, an Orthodox Jew who has become the avant-garde of modest but lively fashion, and is introducing a new kind of fashion discourse in which the word tzniut (modesty) is a keystone. Heyman's blog is aimed at modern Orthodox women who want to look fashionable without deviating from the strict rules of tzniut: knees, elbows and clavicles covered. The blog has already become a model for others of its kind, and Heyman herself is sought after by fashion magazines and blogs on street fashion, which photograph her frequently – in maxi dresses or midi skirts, in blouses with sleeves that cover the elbows, and in a blonde wig (with brown roots).
Mai Stor, a 15 y/o fashion blogger, that loves fashion, travels and sports.
Fashion pea, started in 2008 by Dar, an Israeli fashionista, shares her fashionable outfits and tips and became very popular over the years.
Roza Sinaysky is a journalist, stylist and a fashion assistant. She worked for ELLE Russia and GQ Russia. In her blog, under Telavivian, she shares pictures from her work in the Israeli fashion industry, along with her advice on daily outfits and trends. We like it mostly because it gives a rare glimpse into the Israeli fashion industry. Roza is a real professional who shares her thoughts with the readers and not many people in the industry do that.
Yael Sloma, the manager of this beautiful and unique blog, is a journalist, reporter and photographer.
In the blog she shares pictures of people with fashionable outfits that she finds in the streets of Tel Aviv and Jerusalem.
We just love the whole idea of this blog – the fact that the people are all real people from the streets. It shows you a variety of styles, people and places here in Israel. Very cool.
Tali Lugasi is a stylist, fashion producer and editor and photographer. She also has, in my opinion, an amazing fashion sense. In the blog she shares her daily outfits and fashion choices, and she also sells clothes through the blog. We just adore Tali's taste in clothes! It's a bit out there, but if you like it you will find tons of great ideas and inspiration from her blog.
This blog is dedicated to Israeli fashion. We liked this quote from the about page: "… there is a lot of style to be found in Israel. Israel is full of many different styles and personalities and colors and identities. We guess it comes from all of the people from all corners of the globe coming together and bringing their style with them…" We think it is a very colorful blog and love that it is has a niche, being dedicated entirely to Israeli fashion. It also has tons of great recommendations on Israeli stores.
Dreed*Tea is a fashion and lifestyle blogazine, founded by Daina Reed and Michell Halpern, based in Tel Aviv that promotes independent Israeli fashion designers, professionals, bloggers, events, design schools as well as all that is fashion world related.
isravogue photographs and promotes the fashion, design and lifestyle sectors of Israel. Their visual concept is based on less is more and that quality and style are essential.
Fashion/Travel blog by Bar Timor- A wicked beauty queen.