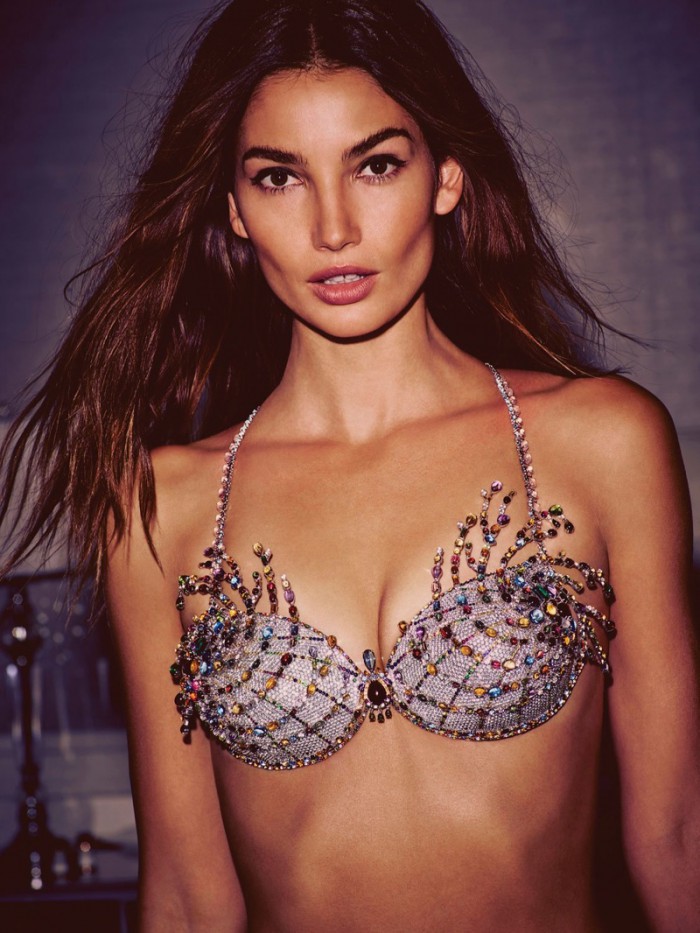 Lily Aldridge wears 2015 Victoria's Secret Fantasy Bra
Victoria's Secret has unveiled the wearer of its 2015 Victoria's Secret Fantasy Bra, and it is Angel Lily Aldridge. According to Vogue, the bra took 685 hours to make and features over 6,500 gems with a value of a whopping $2 million. The bra was designed by renowned jewelry Mouawad. Dubbed the Fireworks Fantasy Bra, the look is pure showgirl glamour with a detachable belt to accessorize.
Lily has been a Victoria's Secret Angel since 2010, but this marks her first time wearing the Fantasy Bra in steamy images captured by Guy Aroch. Look out for Lily in motion on December 8 at 10 PM ET/PT when the show airs on CBS.
Lily Aldridge wears 2015 Victoria's Secret Fantasy Bra