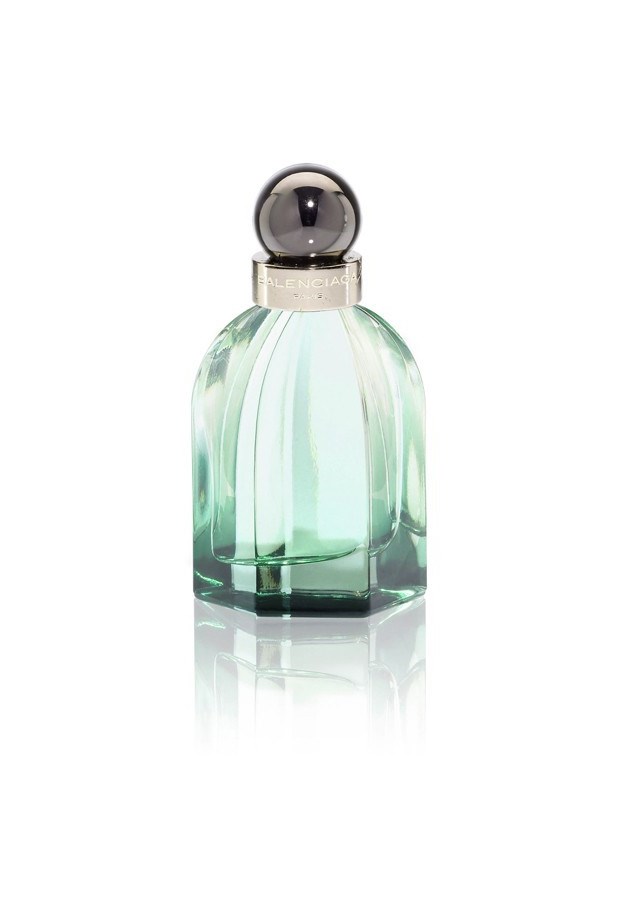 An intensely fresh, earth scent, the new L'Essence by Balenciaga Paris is femininity distilled into one precious flacon. While fragrances with "green" notes are traditionally thought of as being more masculine, Creative Director Nicolas Ghesquière, wanted to blur the boundaries of gender conformity: "Green fragrances are traditionally male, like eau de cologne. However the key to Balenciaga Paris is violet leaves. I wanted to draw on these almost conflicting inspirations, for women".
With its mossy, coniferous and leathery notes, L'Essence by Balenciaga is an almost mystical olfactory experience, and who better to front an intense parfum like this than the exceptional French actress Charlotte Gainsbourg?
A long-time friend of Ghesquière, Charlotte says her partnership with Balenciaga was a natural fit, and a scent she believes in: "It's a powerful fragrance. It's a private fragrance".
The beautifully faceted bottle itself plays with these contradictory, ambiguous themes, being both sharp and soft with the sinuous ribbing on the body. The color of the flacon is meant to evoke that age-old stone, haematite. Modern and ancient at the same time, this is a scent for keeps.
The new L'Essence by Balenciaga Paris is available now at Balenciaga boutiques, Lane Crawford and Harvey Nichols in Hong Kong.