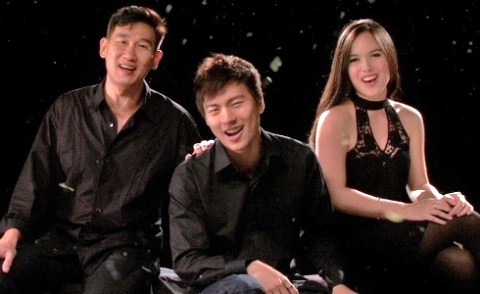 Keep me dry, keep me warm,
Bring me light, bring me hope,
I will lean on you.
Lean On You is a project initiated by a group of individuals headed by Jerry Hoh, Julie Wee and Nat Ho. Using music and song, and relying purely on the social networking media and platforms, Lean On You aims to rally friends and members of the public to learn more about the significance of cancer research and to spread this awareness.
The editors of WardrobeTrendsFashion salutes to the team and their efforts towards raising donations towards National Cancer Center of Singapore (NCCS). Here's a trailer of the music video,
Head to the website, www.leanonyou.com, to watch the full music video.
Let us share this message of hope andoptimism and spread the awareness of continued cancer research. Join Lean On You in this cause close to our hearts. Spread the word. To everyone.
Make a donation to NCCS Research Fund today! – www.sggives.org/nccrf
Facebook page: Lean On You
Official website: www.leanonyou.com