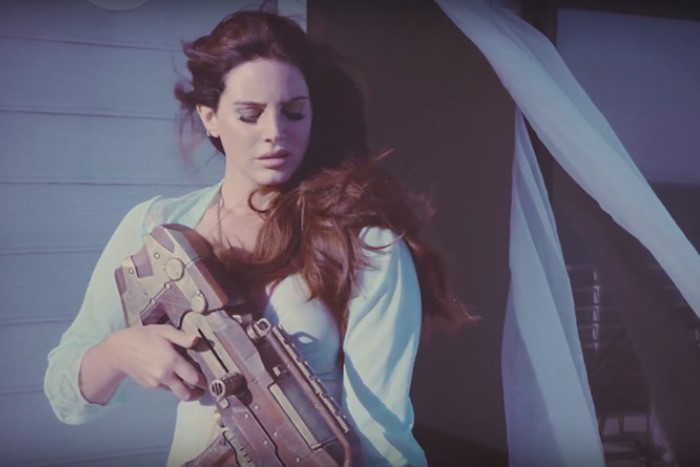 Lana Del Rey in High By The Beach music video
Following up the single cover, singer Lana Del Rey has released the music video for her 'High by the Beach' single. In the clip, Del Rey takes shelter in a beachside house while paparazzi helicopters circle her domain.
Dressed in a nightgown and robe, Lana looks as dreamy as ever in the music video, but these helicopters are killing her buzz. Finally tired of the harassment, the singer takes down the paparazzi with a bazooka. Check out 'High by the Beach' below.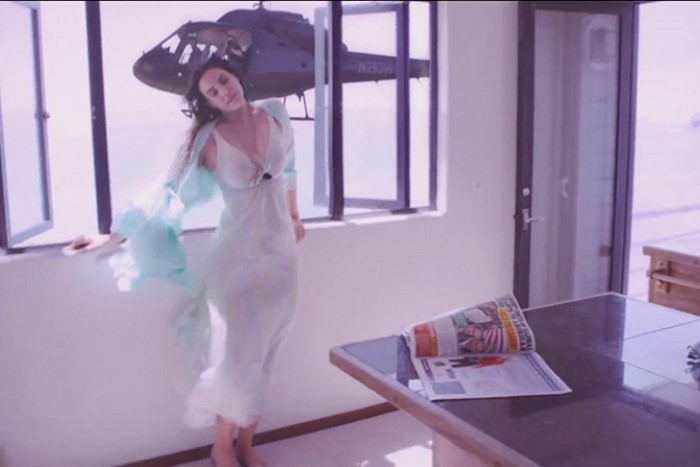 Lana Del Rey in High By The Beach music video