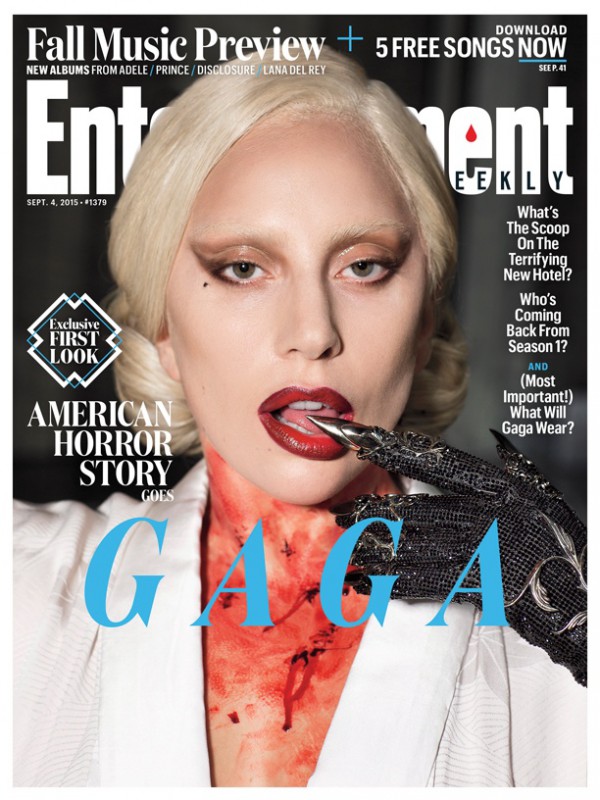 Lady Gaga on Entertainment Weekly September 4, 2015 Cover
The latest cover of Entertainment Weekly gives us a first look Lady Gaga's character on the upcoming anthology series 'American Horror Story: Hotel'.
Spoilers ahead: The cover story reveals that Lady Gaga will play Countess a vampire-like creature who is described as suffering from "an ancient blood virus". As expected, the pop star looks glamorous in the stills from the television show, fit with 1930s inspired hairstyles and looks.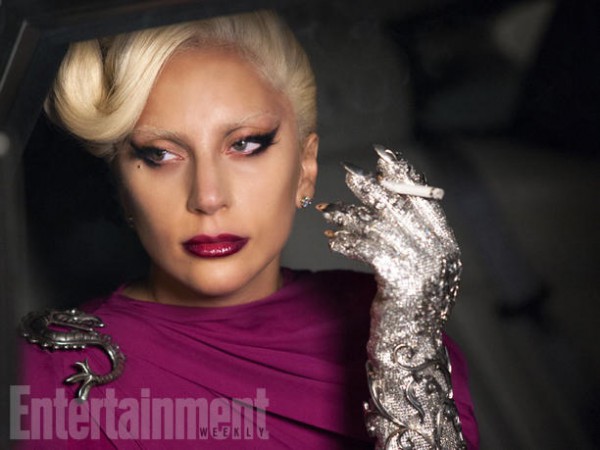 Lady Gaga as The Countess in 'American Horror Story: Hotel'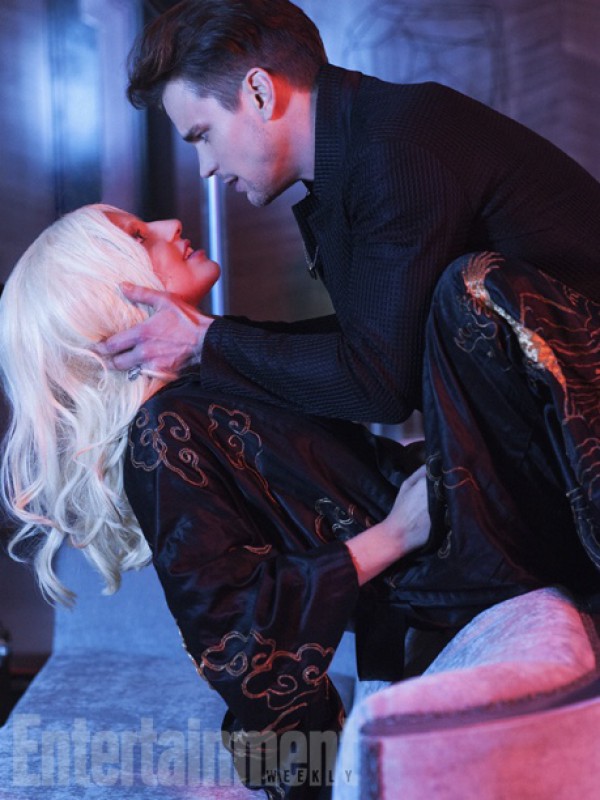 Lady Gaga and Matt Bomer in 'American Horror Story: Hotel' still