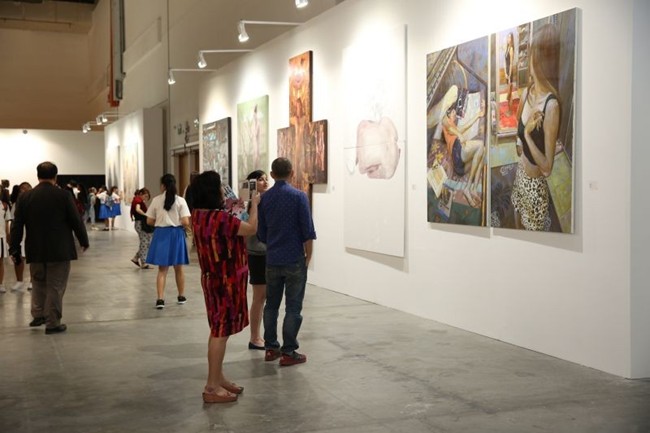 Art Stage Singapore and the U.S. Embassy Singapore once again jointly present the Joseph Balestier Award for the Freedom of Art in 2016. Entering its second year, the prize returns with a higher grant of US$15,000 to honour an artist or curator from the Southeast Asian region who is actively committed to the ideals of freedom and liberty, and through his or her work, continually seeks to express these ideals. The award is named after Joseph Balestier, the first American diplomat accredited to Singapore, appointed Consul General of the United States to Singapore in 1836, and a relative of American patriot Paul Revere.
A jury of three Southeast Asian art experts has been formed to select artists or curators from the region to receive the Joseph Balestier Award for the Freedom of Art 2016. Led by the Director of Singapore's Centre for Contemporary Art, Dr. Ute Meta Bauer, the jury also includes Luckana Kunavichayanont, Director, Bangkok Art and Culture Centre (BACC) and Enin Supriyanto, an independent art curator and writer fromIndonesia.
The jury will shortlist three artists and curators from among nominations submitted by art professionals from around the region. The shortlist will be announced on January 7, 2016. The winner of the Joseph Balestier Award for the Freedom of Art 2016 will be chosen by the U.S. Embassy Singapore and Art Stage Singapore from among the three shortlisted names. The award will consist of a trophy, certificate and a US$15,000 grant to help the winner continue his or her work. U.S. Ambassador to Singapore Kirk Wagar and Lorenzo Rudolf, Founder and President, Art Stage Singapore will jointly present the Award on January 19, 2016.