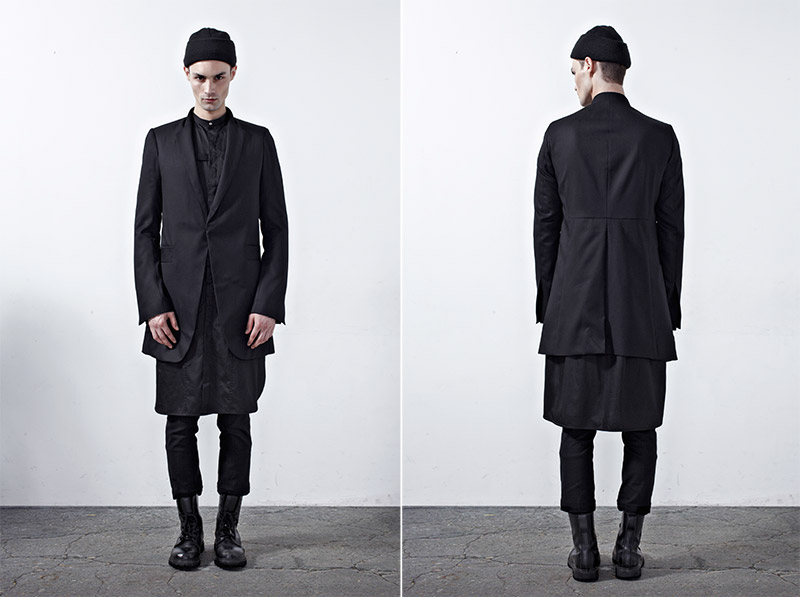 Malaysian based label Joe Chia draws inspiration from world violence for the its Fall/Winter 2014 collection, entitled "Chapter 04".
"It's a different message which we wish to portray even as we are inspired by military elements. It's a new uniform for all of us. This collection is about peace, making love instead of war. The realization that violence does not solve issues and changes start from us", said Joe Chia.
Chapter 04's compositional mood comprises of culture, tradition and the street, expressed through a reduced palette of black, grey and dusty blue. Functional wear was ensued from the transformability of the garments. Emphasis was bestowed on raglan sleeves which sloped around the shoulders, dropped crotch pants added volume and elbow structured sleeves which exaggerated the men's silhouettes to outré effect.